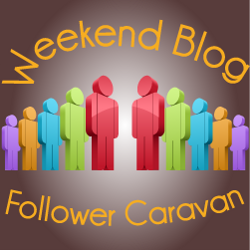 Hello and welcome to another week of Weekend Blog Follower Caravan. After a few weeks of no weekend Blog Follower Caravan Im glad that its back with a new home the onlinebiz and resources.
As the title say, we will be following all participants through Google Friend Connect. I am thrilled and excited to follow new and interesting blogs in the blogosphere.  At this point, please allow me to welcome all of you; my new follower and my old follower from the WBFC. Thank you so much for visiting my blog. Just incase this is your first hop to my blog, let me say something about myself. I am bev a first time mom to baby Z and a wife to Mr.Z. A working mom turned to a work at home mom. I have been blogging since 2009 and I am not ashamed to tell you that up to now i am still learning. Currently I am maintaining two blogs and soon I'll be launching my third blog.
I'm glad that thru WBFC I have met lots of mommy blogger and through this week's edition, I know I would be counting for more. See you around!