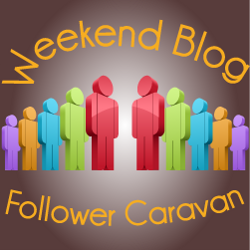 Wow!  I never thought that this will happen in WBFC. I soo love it! It's just intime for my lonely new blog's FB Fan Page. Great Idea Mommy Rubz and Thank you for this edition.
It's Facebook Fan Page Like this weekend at Weekend Blog Follower Caravan. We are now on it's 13th edition and I'm glad that I'm able to catch this before I forget that its WBFC weekend.
To join this week's caravan, follow this mechanics.
1. You are still required to make a welcome blog post at your blog. (So your blog will get traffic.)
2. You are still required to comment on the blog post that you have visited so that the owner may know you have visited. (So our blogs will get comments.)
3. You are allowed to ASK for LIKES for ONE (1) FAN PAGE ONLY. (So that it would be fair for others who have one fan page only.)
4. Like with your PROFILE NAME. Don't LIKE the FAN PAGE with your FAN PAGE account because it is not counted.
So, I hope to see more fans over momsicle's fan page. You can like it here, you can see the widget on the right sidebar or like it directly on Facebook.
Weekend Blog Follower Caravan is a simple online blogger-helping-blogger weekly meme. It was designed for bloggers to help each other in terms of blog followers either through Google Friend Connect and email subscribers.