He is nine months, two weeks and one day old to be exact. This month is promising for our little one since he has quite a lot of new skills to show off. Early on his ninth month, he was able to stand while holding on to furniture. It goes on as he continues to experiment by not holding on to furniture while he is standing and trying to balance himself. Eventually he can now stand on his own without support for 5 seconds; so far that's the longest at the moment. He can walk on his crib using the frames as his guide and can walk for a short time with support on both hands.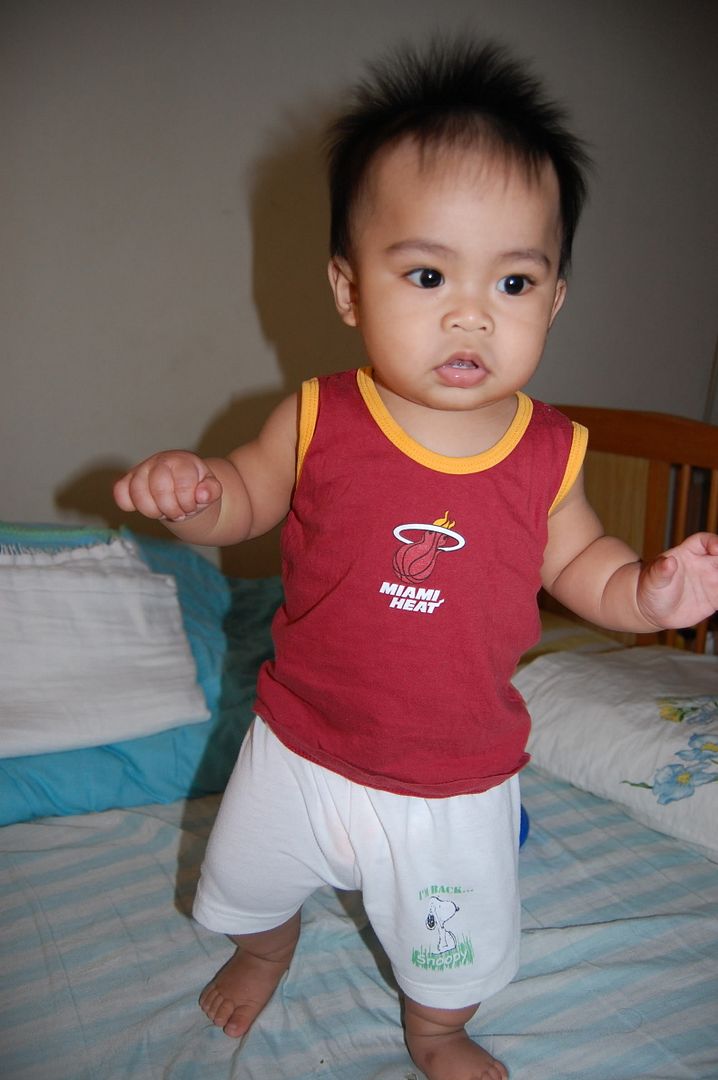 Along with the standing skills is sitting down skills. While he crawls fast, he eventually learned to sit down on his own. He is now also into several hand skills; the close-open exercise, aligning his finger with somebody's finger, hi-fiving and a little clapping. And just this evening, we discover that he can already respond when someone waves him goodbye. He waves back too, it's some sort of following what he can see from other people.
His talking has also improved. He now talks more often than before. He even discovered how to shout and pretend he was choked. He knows very well his plate and spoon, so when he saw mommy with his plate, instantly he knows that it's his meal time. He loves being with people and is very keen when daddy arrives from work. He also loves playing with daddy more than mommy.
As a mom I am always flattered with his little developments. It might be small things to others but hey, it's gigantic for me. He is growing fast and well. We are thankful with these little achievements. Thanks God!