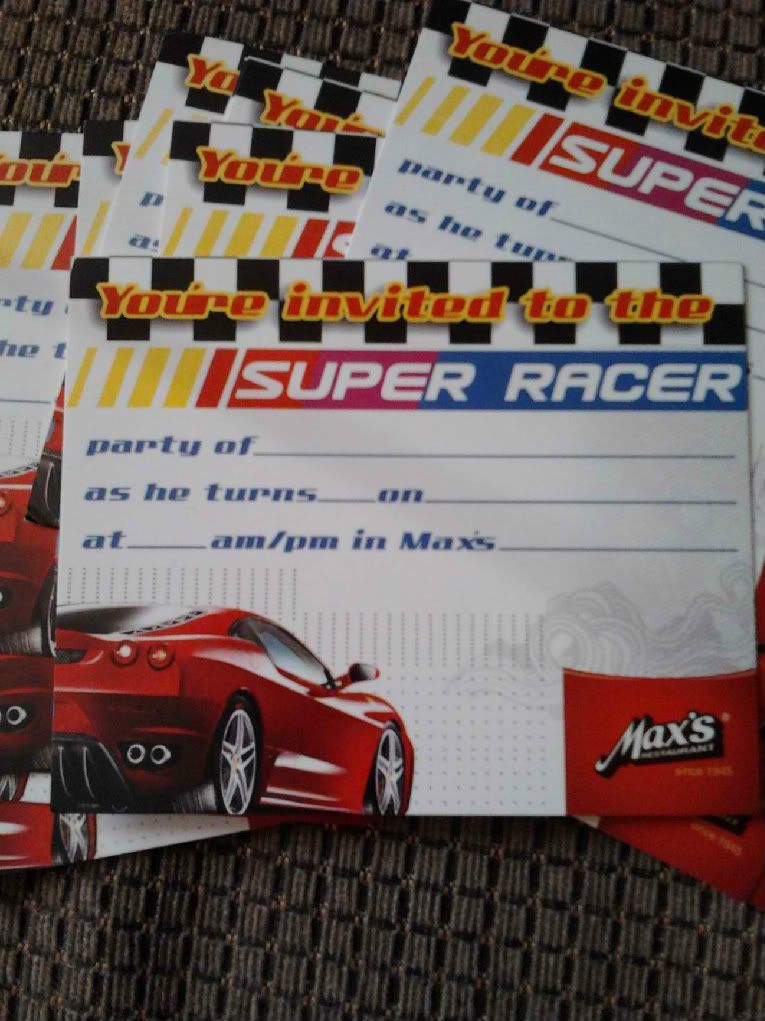 I got baby Z's invitations that was included in the kiddie birthday package. A total of twenty copies only with super races theme. When I visited the venue yesterday to confirm the food, I never thought I can get the invitation that day. All the while I was thinking, that it was customize according to your liking, but I was surprise that it was premade and that they have a standard design according to their theme standard.
The design is not bad, but I would love it more if I could personalize the invitation. Plus twenty pieces  is not enough so we don't have a choice but to have a new invitation. And so, we will be printing another invitation and the designer will be none other than the super mommy Me. I haven't started it yet, hopefully after posting this blog post I could find time to sit down and start with the design as we need to distribute it 2 weeks before the event.
Its eighteen days to go, until baby Z's big day! Excited much.