I really love Christmas when I was a kid, ask me why? Of course aside from the yummy foods at noche Buena, I love opening gifts from my parents, tito and tita and ofcourse from my ninong and ninang. Nowadays I don't receive much gifts during Christmas, instead, I'm the one who give gifts on Christmas.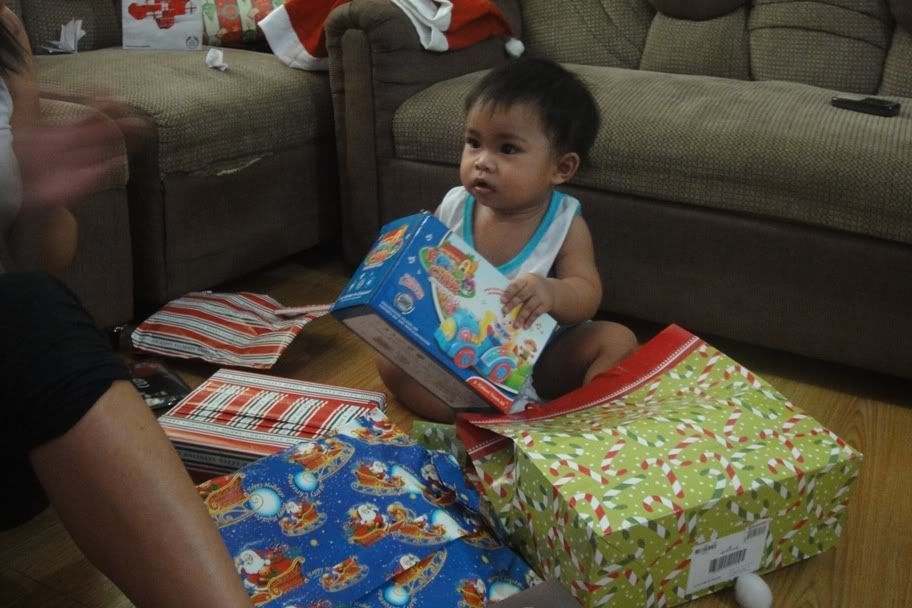 This Christmas, it was nice seeing my little one receiving and opening his gifts. I was like a kid, very excited joining him opening the gifts. I love the feeling and being the Mom! This was his second Christmas, his first was when he was 22 days old.
Look how he enjoy the gifts.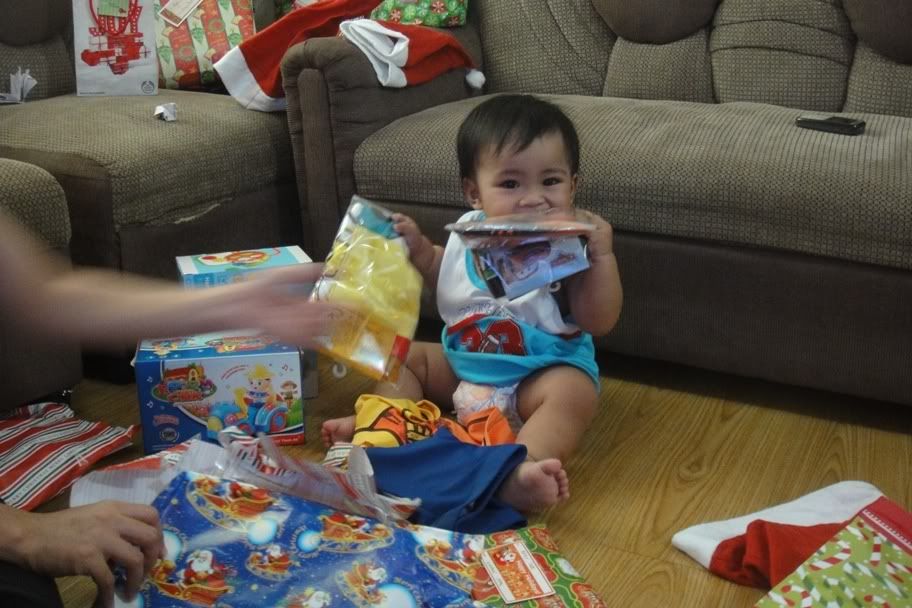 Christmas is really fun with Kids! Till next christmas baby Z!