After attending the church service yesterday, we drop by the super market to buy some groceries.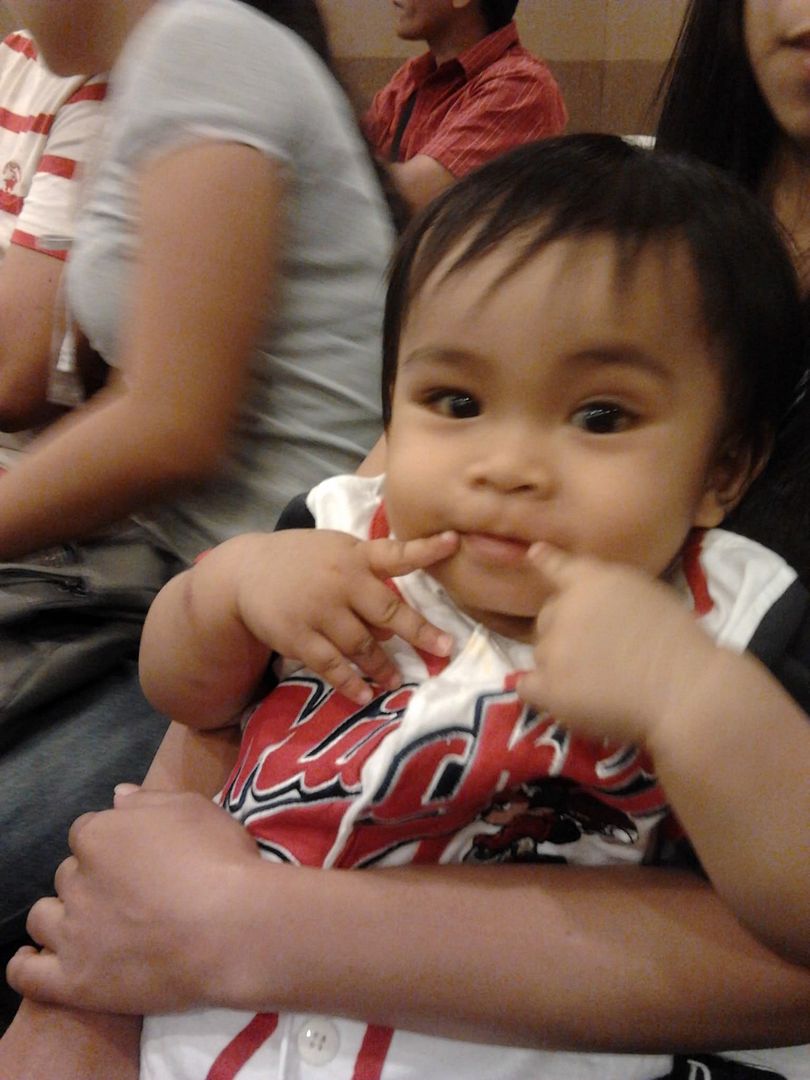 But yesterday, we let him walk freely at the supermarket and look how excited he was upon entering the supermarket. He immediately grabbed his favorites, banana, orange and apple. He even dropped some of them in the floor.
And just when we stopped him from grabbing the fruits, he saw this.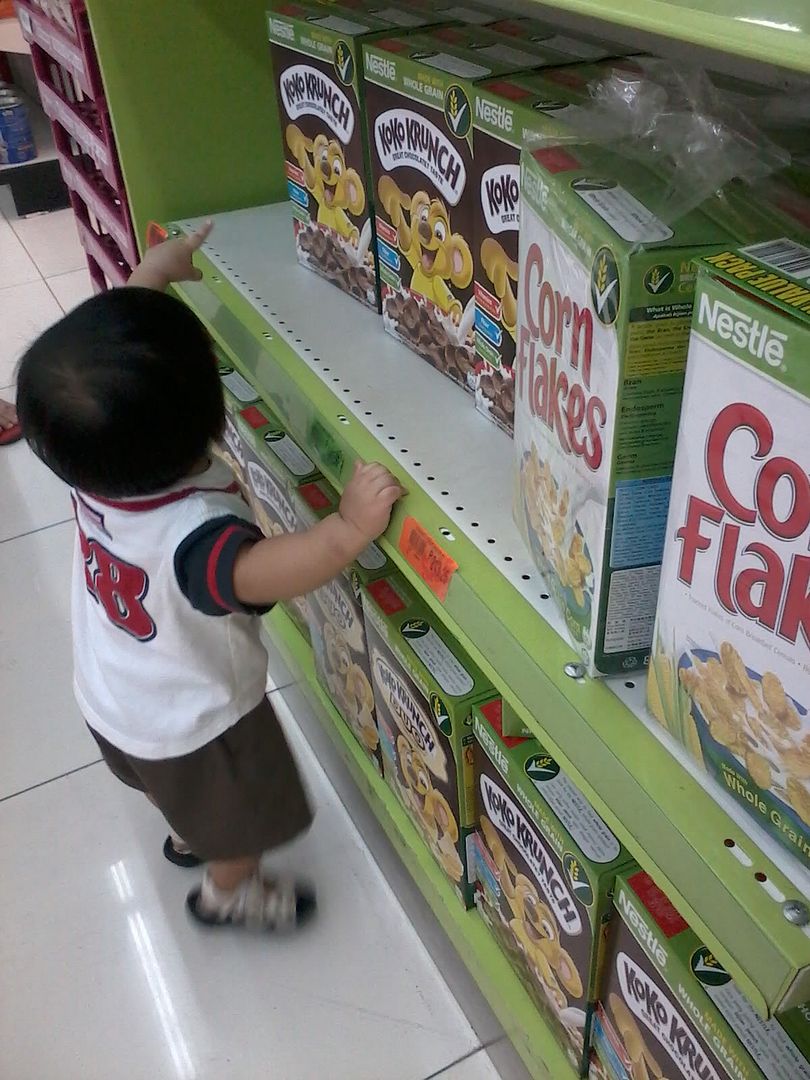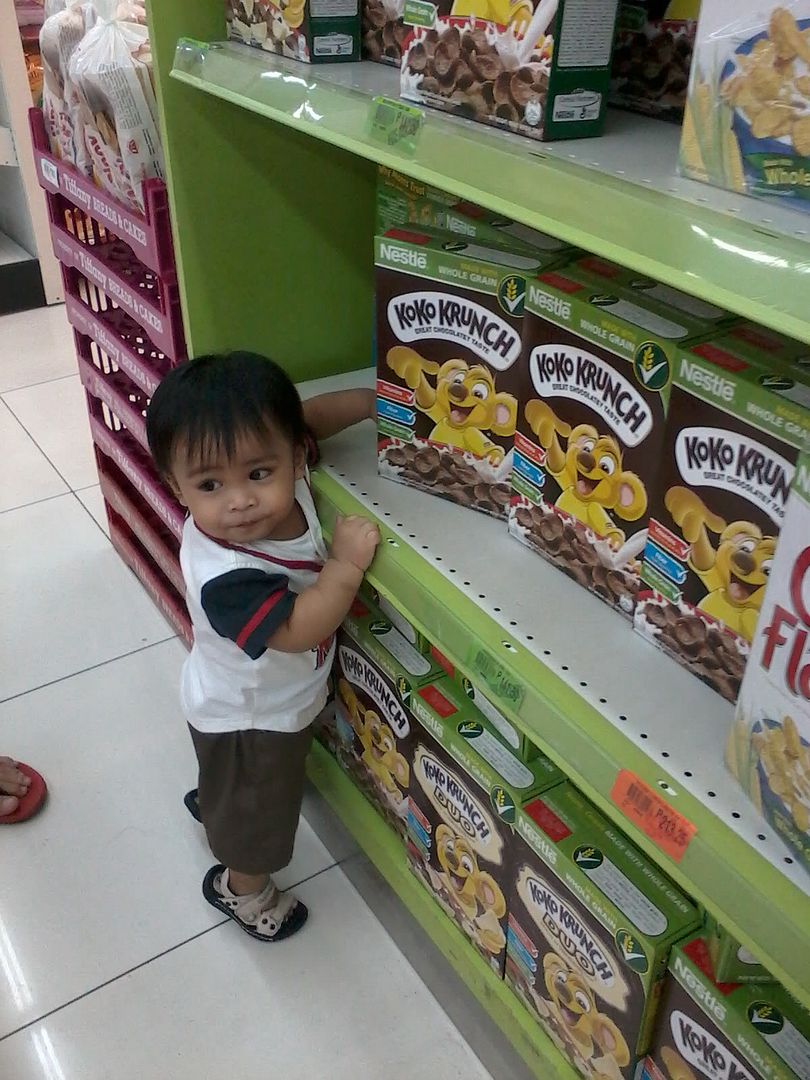 and that…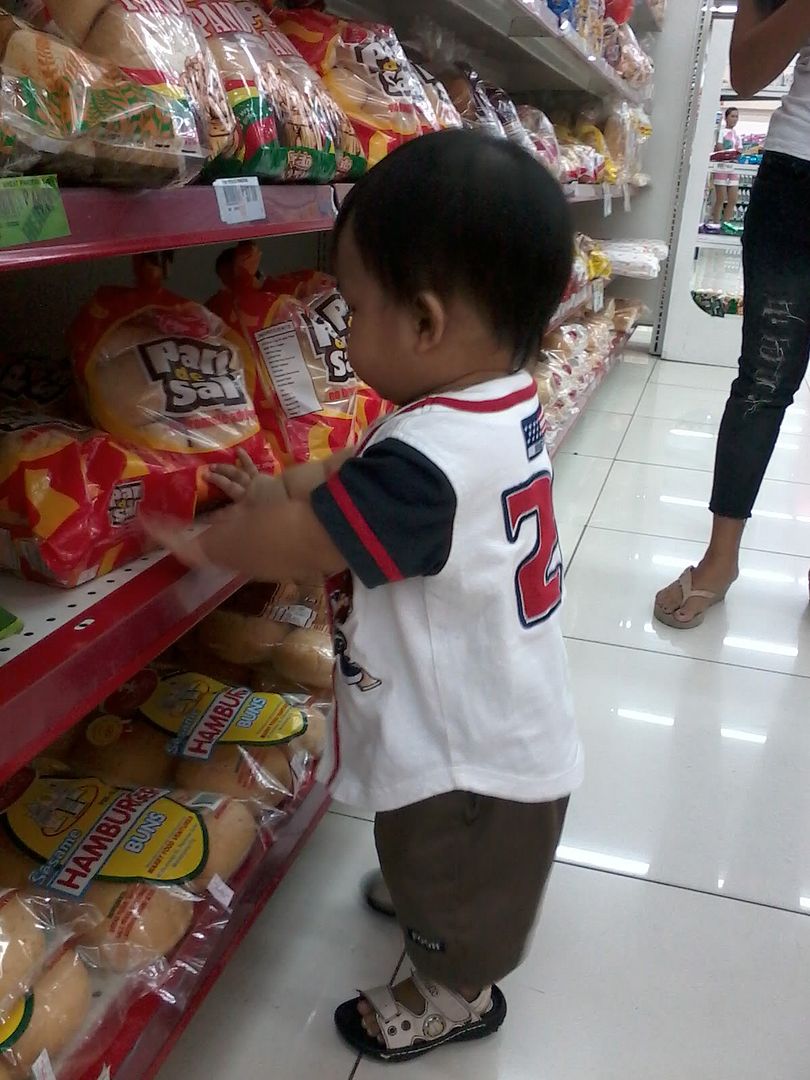 Perhaps he enjoyed the shopping, and maybe next time he'll grab more goods for him. LoL! That was really fun baby!