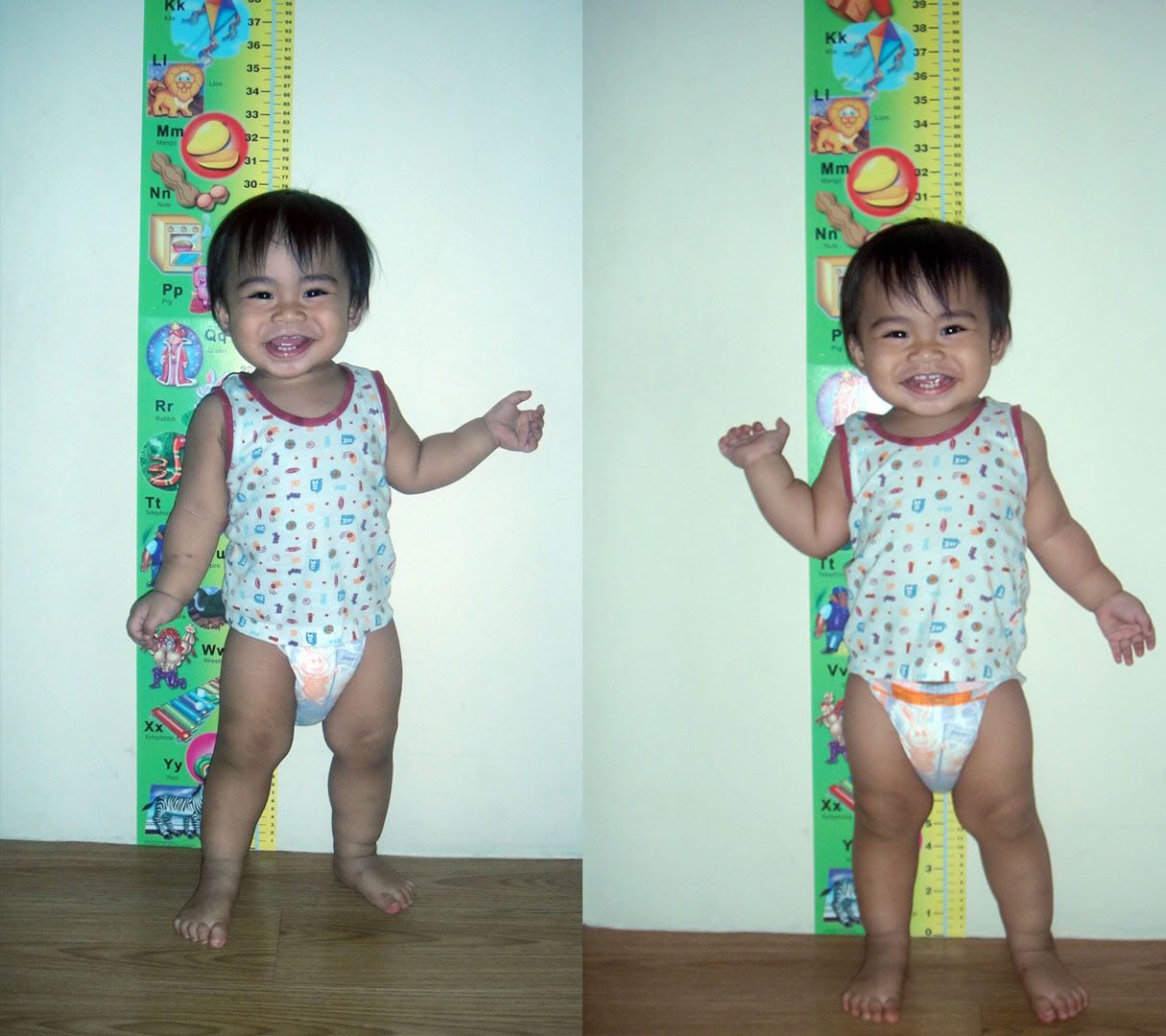 The little one is getting taller everyday. He stands 2 feet and 5 inches at 1 year and 2 months old. Our babies first year is a time of amazing changes. Part of it is an increase in height and weight. On average, babies grow 10 inches in length and increase their weight three times their birth weight during their first year in life. After their first year, height growth usually slows with approximately 2½ inches per year until they reach adolescence. Child growth comes in a wide range so keep in mind that your baby's growth maybe different from other babies.
As parents, we can help our kids develop normal growth by ensuring proper nutrition which will give them the essential vitamins and minerals they need. They also need enough sleep; an average of 10-12 hours of sleep is advisable and let him involve in physical activities such as sports which will promote good health and may lower the risk of obesity.
If you notice growth deficiency in your baby, consult your doctor who can evaluate your child growth development and will do the necessary medical attention needed (if there's any) that will eventually help your child get the proper growth he needs.