In Celebration of the 2012 National Astronomy Week, the Philippine Science Centrum and Sky Xplore (Mobile Digital Planetarium) sponsored a Stargazing Event held last Thursday, February 23, 2012 at the Amphitheater of the Riverbanks Center in Marikina City.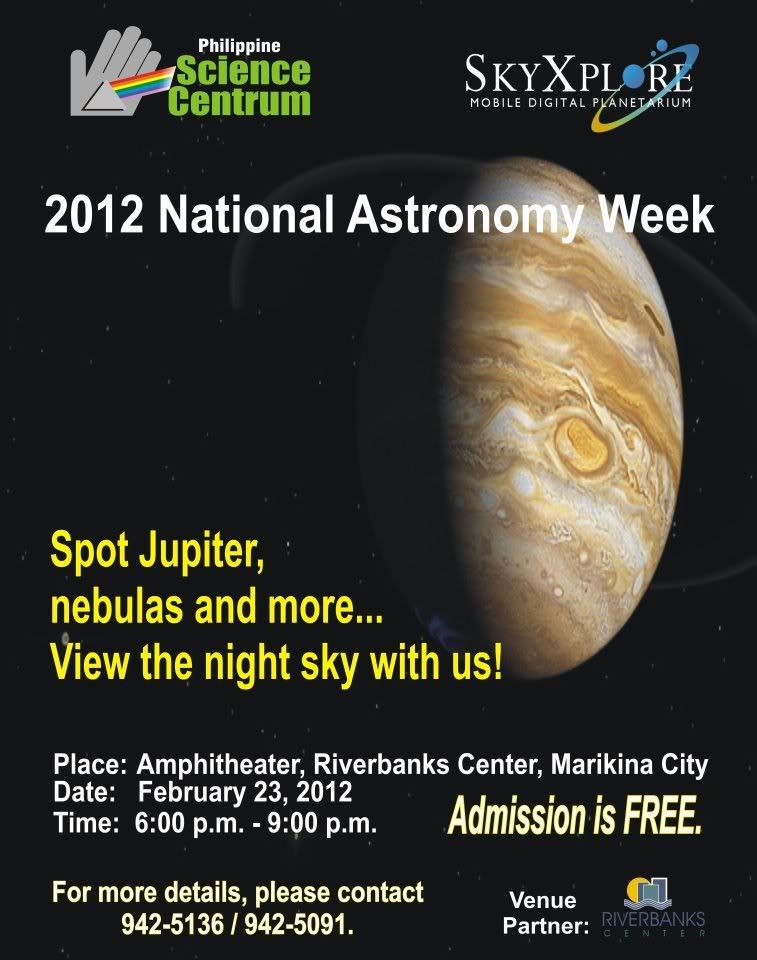 A fellow blogger friend, Rhea, was invited by Ms. Karen of Philippine Science Centrum and she was so generous to extend the invites to few bloggers. I was lucky to be invited by her along with fellow bloggers Gene, Olga, Peh and Nina. Science was not a favorite subject, nevertheless I would still love to learn more about the stars and the planets. Also the proximity of the event to my place was a plus factor so I confirmed my attendance. The event which was facilitated by Prof. Edmund Rosales an astronomy expert was open to the public who are interested to spot the stars, planets, nebulas and more.  Thank God, we were blessed with good weather that night.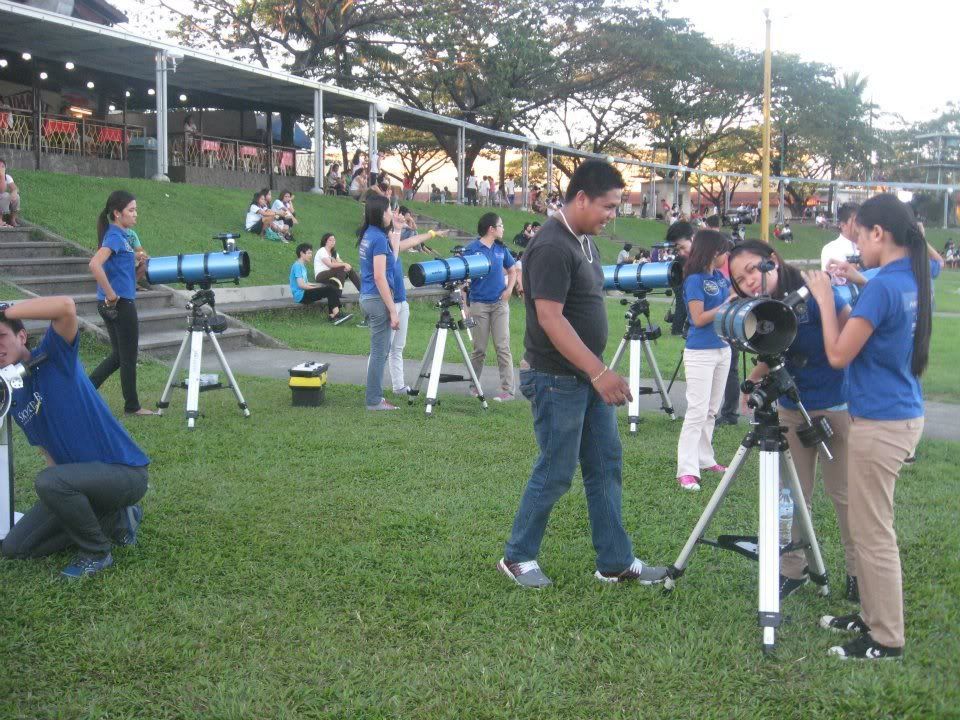 The Event crew getting ready for the event.
People on cue for registration.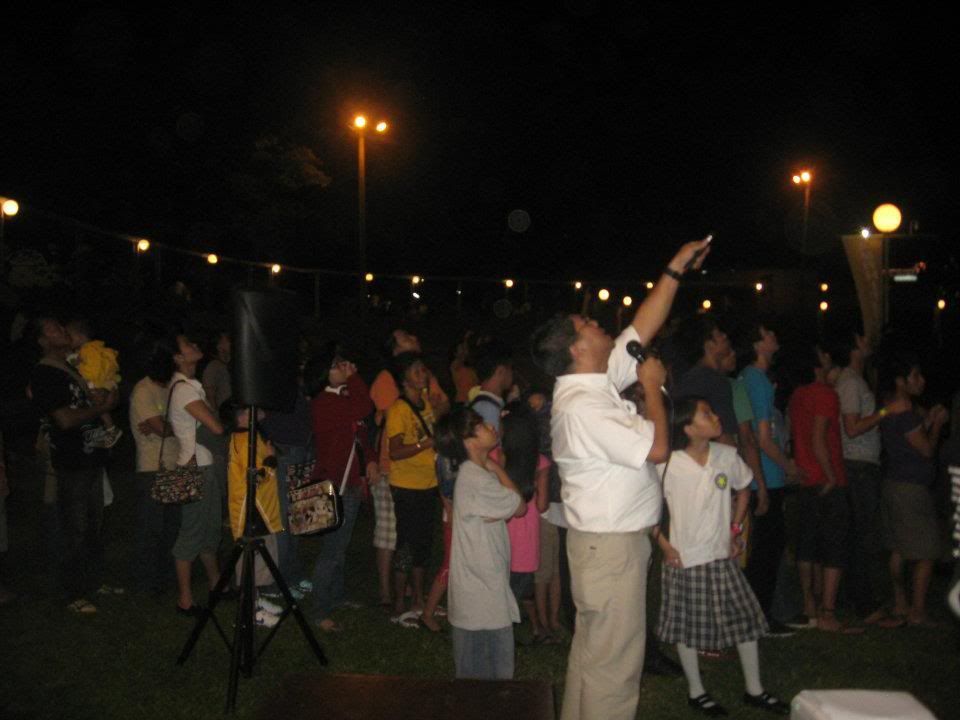 Professor Ed Rosales during the lecture.
People on cue, waiting for their turn to view the stars.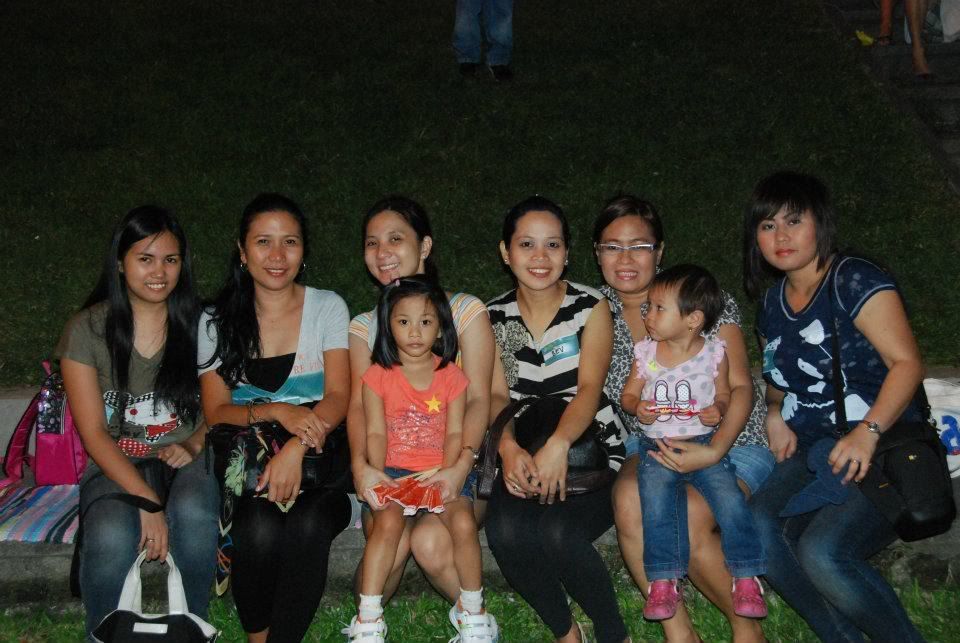 Fellow mommy bloggers
Don't laugh if I told you that it was actually my first time to spot the stars and the planet in a telescope. (At least I did before my kids do).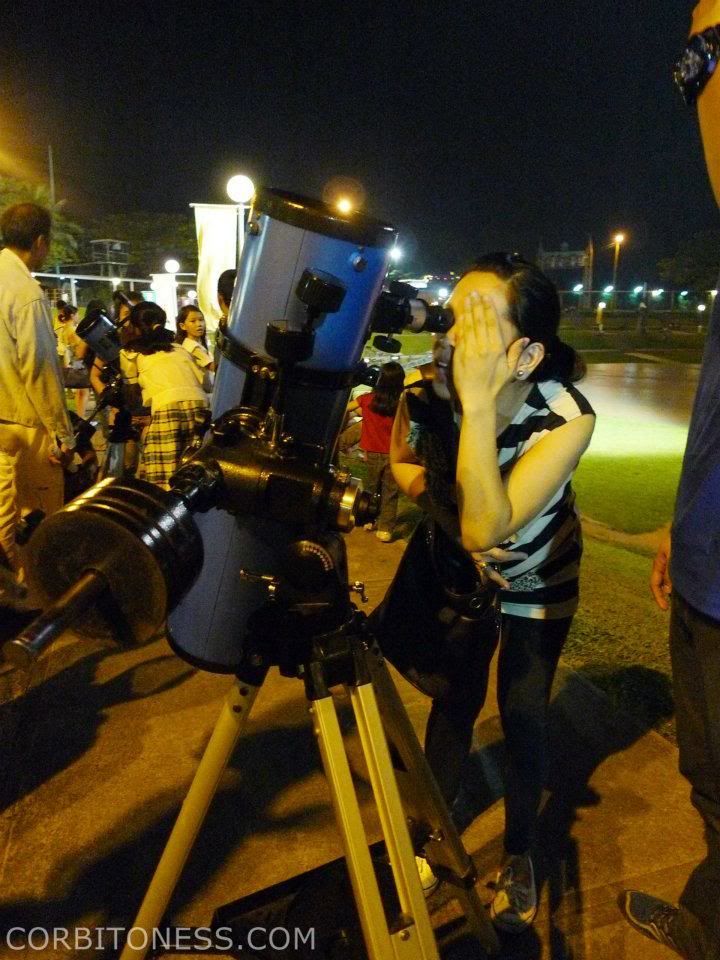 My turn…
Aside from that experience, I also enjoyed listening to Prof Rosales as it refreshes the (few) knowledge I have about astronomy. It was like a review for me and at the same time giving me a window back to my schooling days. Now if you feel like asking what I have learned from that event, here are few trivia that I have noted.
Sirius is the brightest star and 9 light years away from the earth.
Nebula is a gas or dust like thing surrounding the Planet.
Pluto is no longer a planet.
There are different satellites up there which can be confused as a star.
Planets are mistakenly seen as stars by our naked eyes. Do remember that stars blink while planets don't, that's how you distinguish a star from a planet
It was fun filled learning experience for both kids and parents. So if you want more educational activities filled with fun and interactivity visit the Philippine Science Centrum at Ecom Bldg. Riverbanks Center, Marikina City. They are open from 8:00 am to 5:00 pm. Admission fee is 120 PhP. Free admissions to all teachers and children below 2 years old. And for those who are interested in Astronomy, check out SkyXplore's Facebook Page. SkyXplore nurture astronomy awareness among Filipinos.
Thank You Science Centrum and SkyXplore for the wonderful experience!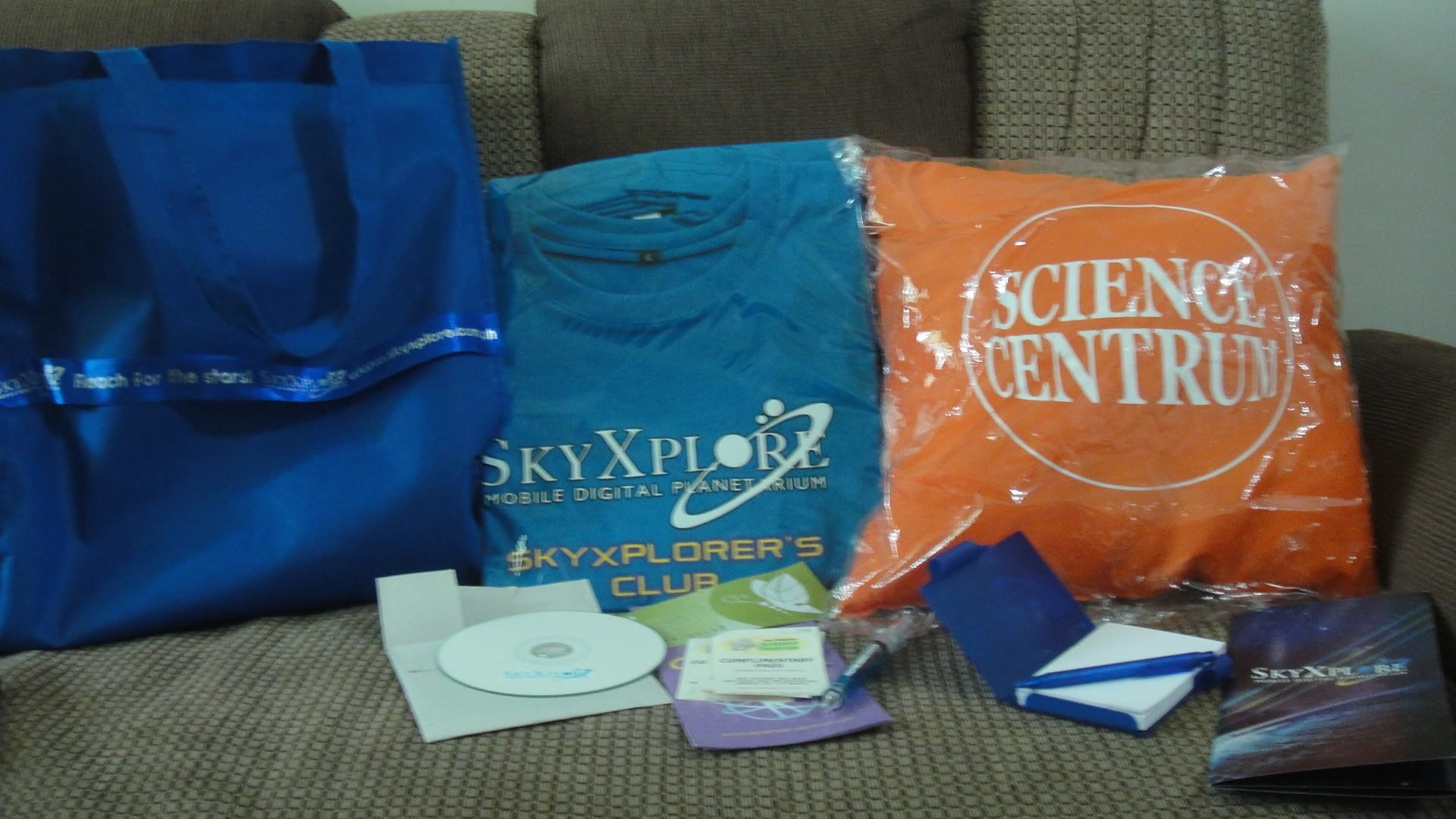 Thanks for the memorabilia too!