Teaching our kids to save money is something that most parents overlook. As parents we should also give importance on teaching them how to save just as how we give importance on teaching them school lessons and other special learning activities. Perhaps it's too early to teach Z to save money. But the earlier we teach our kids about saving, the more they become wizard on saving in the long run.
I used to have piggy bank when I was a kid that was my way of saving some of my little "baon" I had for school. When harvest time comes, I would buy either new pairs of shoes, clothes or toys. Until now that I am a mom, I still have piggy bank but this time, I don't buy new shoes or clothes during harvest, instead I keep the money to help me with extra household expenses. That's my piggy bank tale.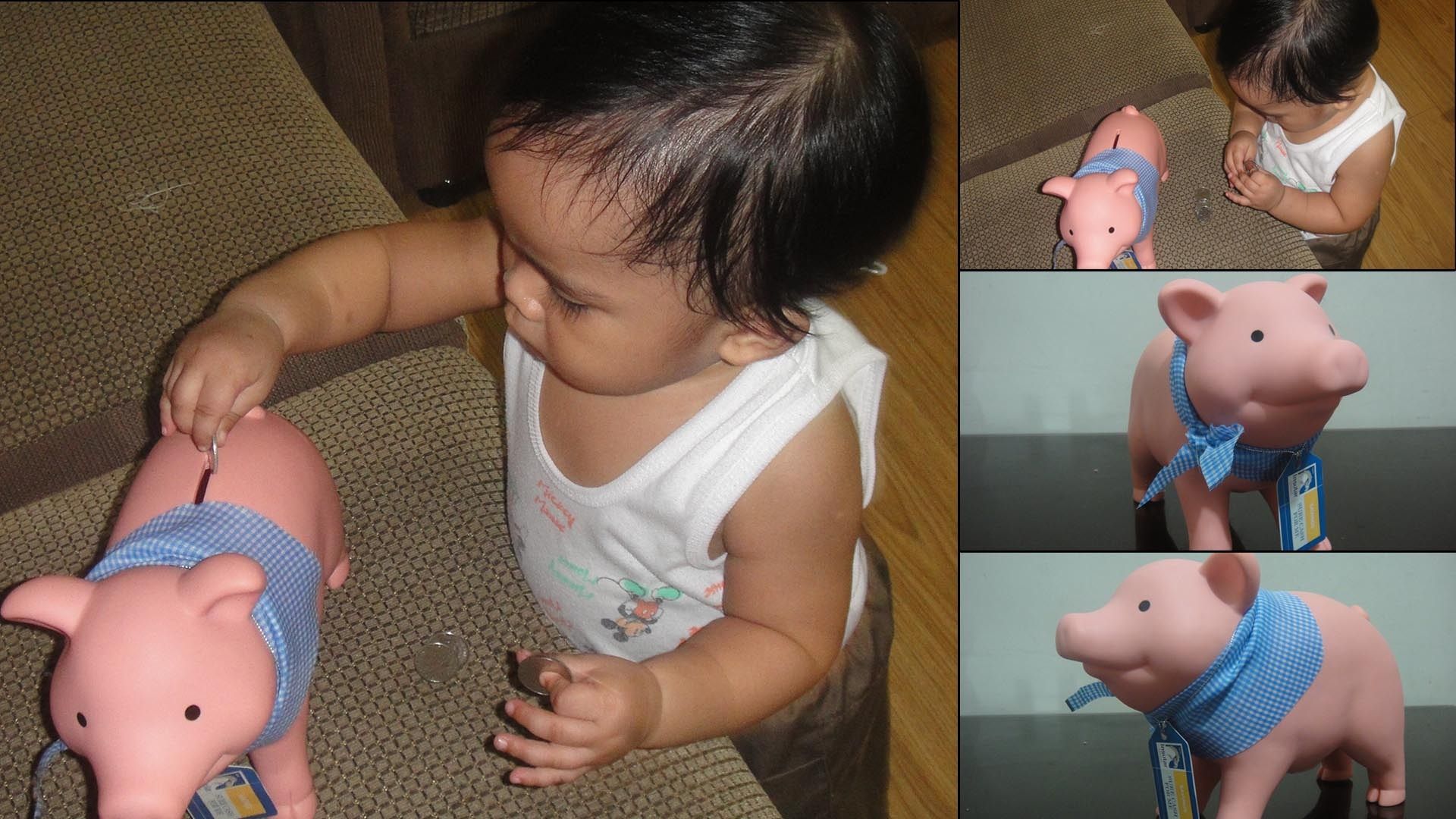 As early as one year old, I have introduced baby Z to his first piggy bank. Officially we are launching his piggy bank tale. It was fun seeing him enjoying dropping coins to piglet's tummy. He would even ask for more coins once he gets through all the coins. Thanks to Insular Life for the cute pink piglet bank. Yes, my boy has a pink piggy bank. Isn't it cute? Let's see how his piggy bank tale goes.