To quench the heat this summer most of us would douse ourselves into beach or swimming pools. And just as the heat goes on this summer, we have to indulge the little one with water by allowing him to play with water in the swimming pool.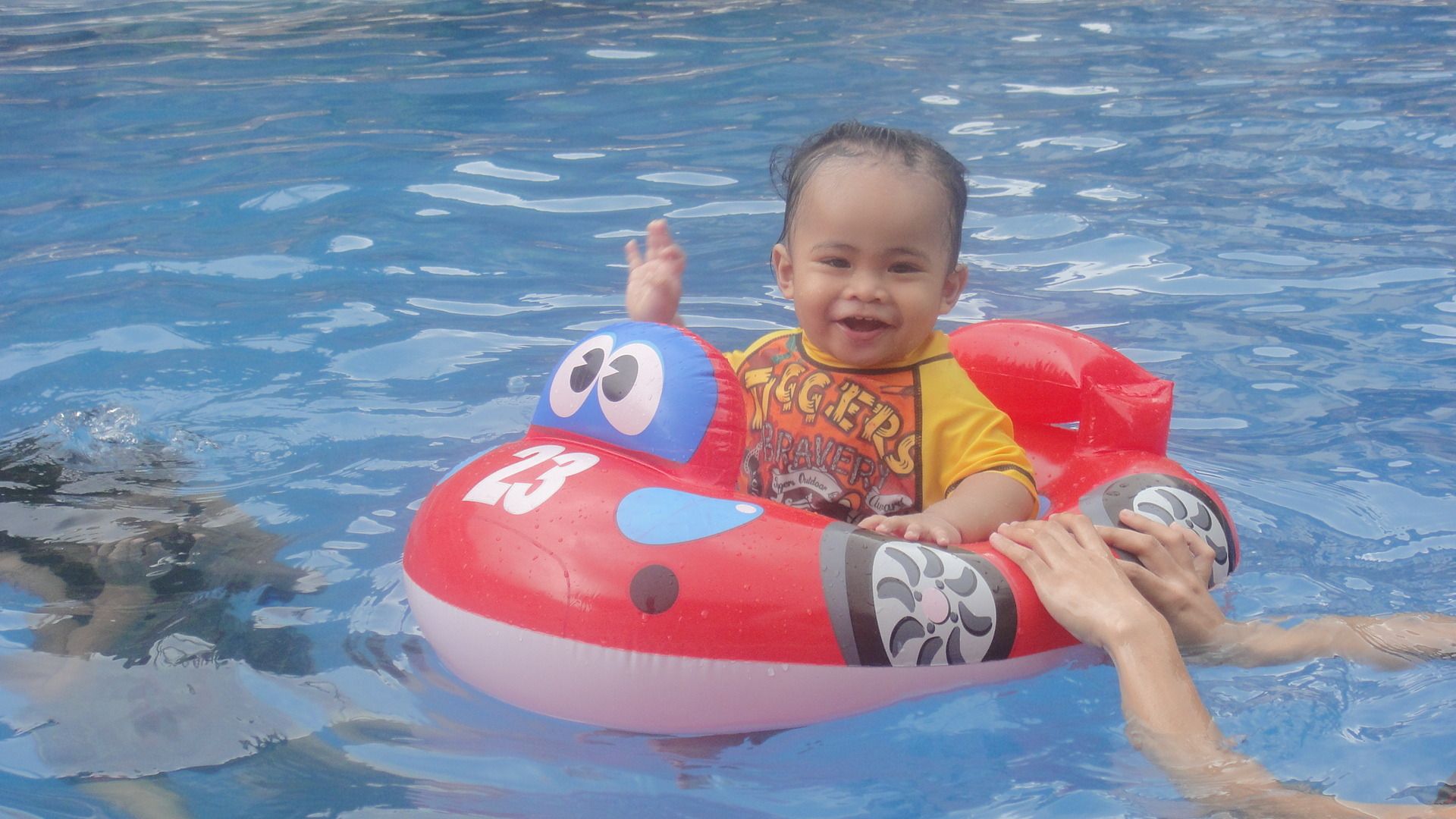 Recently we let him swim again. It's good having swimming pool in our community as we could douse ourselves anytime we want. This was not his first swimming experience; rather it's his first time to swim with a lifebuoy. I bought this red car lifebuoy at toysRus for only PhP200.00. We were glad to see him enjoying the ride. He keeps on paddling his feet and keep on smiling perhaps in excitement. We didn't see traces of fear while he was riding his red car lifebuoy. Had it not rained, he would have enjoyed it more! Anyways, well just take him for a swim next time.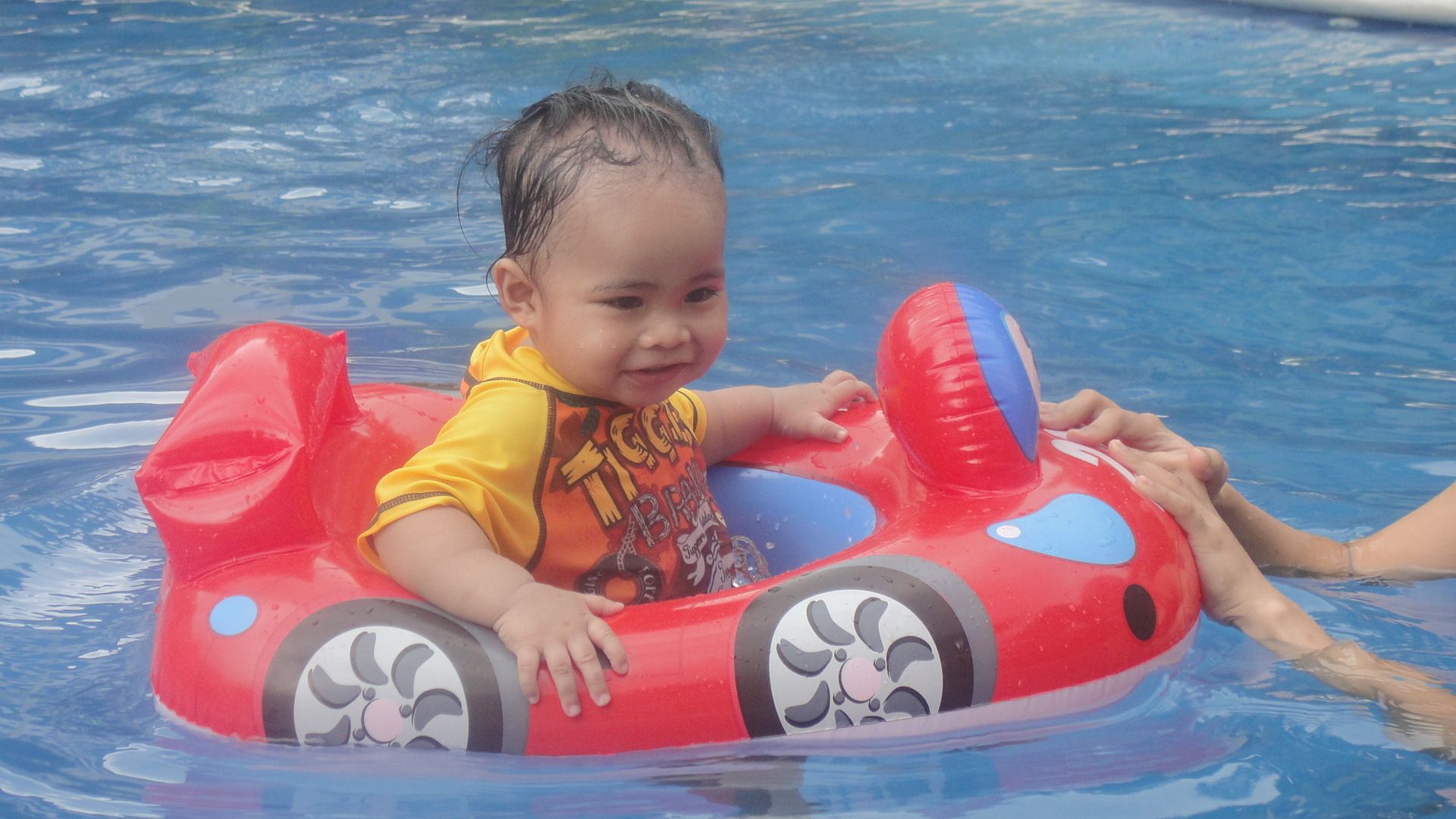 My entry for RedHot Thursday.