I'm not really a fun of sunglasses but recently I suddenly had a fondness with sun glasses in fact I just added a new butterfly sunglass to my collection this summer. The timing is perfect since its already summer where sunglasses is undoubtedly a must have as it help us protect our eyes from the harmful UV rays.
Few weeks after acquiring a new butterfly sunglass, I am now going crazy with aviator; in fact my sister and I went for window shopping for aviator sunglasses yesterday. I was actually hesitant to wear an aviator before but now, I wanted to give it a try. Perhaps it's about time to take myself out of my comfort zone and will try new fashion sense this year.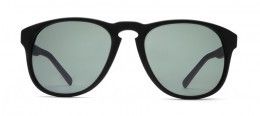 After the window shopping, I tried checking sunglasses online since I have the access to the internet most of the time. And after browsing several websites, I found this aviator by Warby Parker called Griffin. It's a stylish sunglass which is a fusion of classic and modern design which is perfect for those fashion aficionados. It comes in two fashionable frames and includes a polarized lens for only $95. Ummmhhh…Looks like I found the perfect aviator for me. I love its trendy look and I wish I could have it before the end of summer. How about you? Have you got your eye protection from UV Rays this summer?