Recently our less than one month old baby had mild colds. Actually the "kuya" (elder brother) pass it to him since he loves kissing his little brother. That's really so sweet of him and I soo love seeing him kiss the brother.
I really hate to see him sneezing and the nasal congestion does not only disturb him but me as well. He fussy the whole night so we brought him to our family paediatrician for check up and treatment the following day. The doctor prescribed Sterimar for the nasal congestion and she assured us that it is safe for use for newborns. So upon reaching home I immediately gave our baby a dose of Sterimar on both nostrils and in few minutes, it loosens the mucus and aspirated it and then he was relieved. I continue to give him a dose once his nose is congested and it was really effective. In just two days the colds was gone.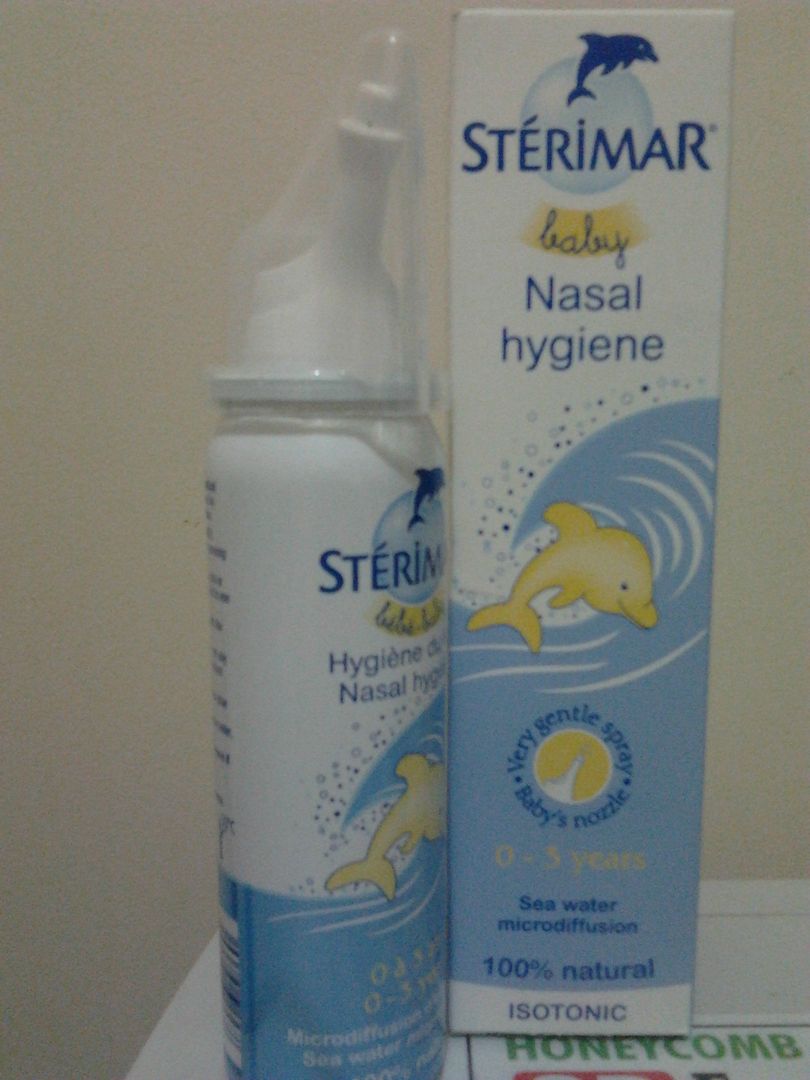 Sterimar is a nasal cleanser ideal and safe for ages 0 to 3 years. It's an isotonic sea water spray that efficiently decongests and cleanses the nasal passage without harming the nasal mucosa. It is easy to spray to babies as it has a special nozzle design which produces microdiffusion effect which delivers fine spray. It can be use daily for nasal hygiene which can prevent colds and other nasal infection.
It's hard to imagine my baby with colds without Sterimar. Thanks to our Paedia for introducing us to this product. Although its a bit expensive around PhP 700 I will surely have this in our medicine box.