On a sunny day, few days before hubby went back overseas for work; my boys went for a swim to quench the heat. It was some sort of a father and son bonding. But just before they plunge themselves on the water, they were told that the swimming pool is still under preventive maintenance. So instead of them swimming, we end up doing a photo session with of course my tot as the model.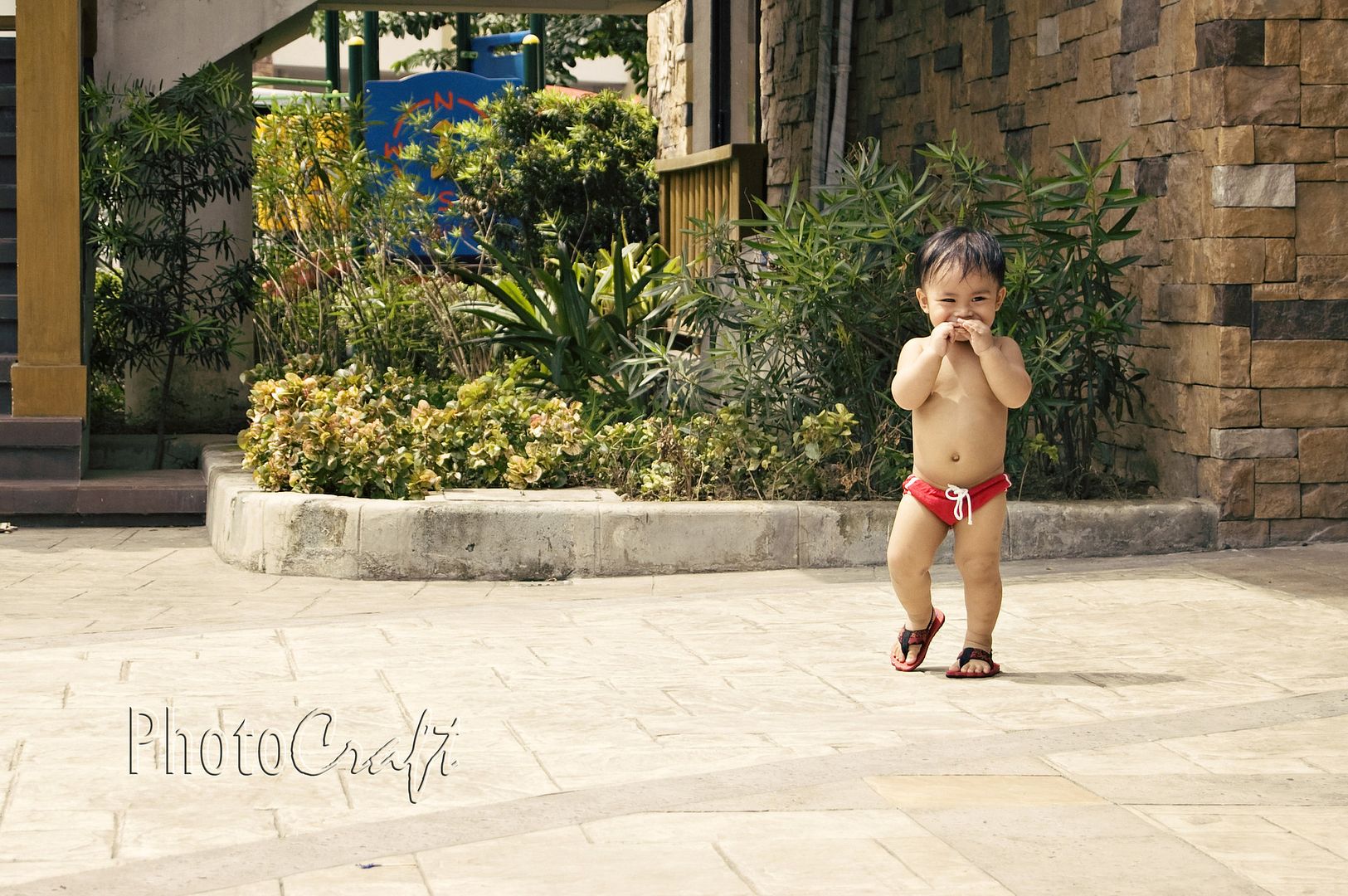 Under the heat of the sun the tot was enjoying running and playing peak-a-boo with daddy. He never gets enough of running around from the pool area up to the club house looking for something (possibly) to amuse him. The pool and the clubhouse actually became an extension of his play room.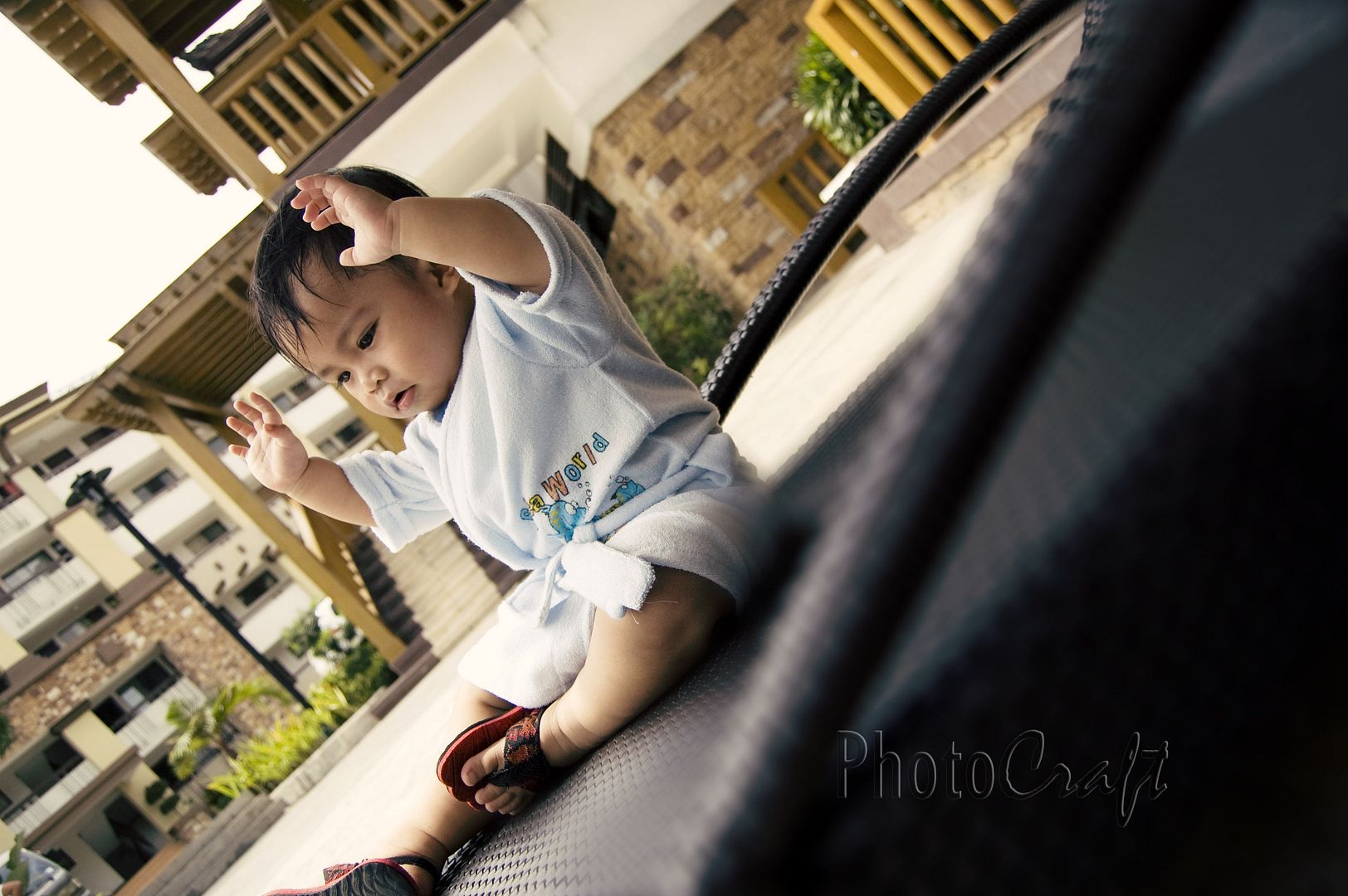 I had to destruct him from the tiring runs and peak-a-boo so he could take some rest. While it may look like he is resting, for him it's another playing dimension. He gets bubbly while sitting on the deck chair and while looking at him, I can see a happy and smart toddler.
I just love capturing his stories. I never get tired looking at his pictures, from the day he was born, up until now that he is a wriggly toddler. How I wish I have screen as big as  projector screens so I could see better and bigger pictures. That I think would be more than fulfilling. More more bubbly pictures to come!
Oh…by the way, joining 366 BPC once again.