If there is one thing I'm eager to learn right now which I wish I could learn in a blink of an eye; its 3d modelling and rendering. I wish I had learned it earlier in my career so I could show you right now how RF cable assemblies look like in a more visible way. For the past eight years, my work confined me in the 2 dimensional environment; working on 2d drawings such as floor plans and detailed drawings.
Since my work focus on 2d drawings, it left me hanging on the basics of 3d modelling and rendering. And now that I am shifting to freelancing, I felt that I need to go out of my comfort zone and pursue my long desire of learning 3d so I could get more projects. There is a great demand for 3d designers right now in Odesk and other online job resources so acquiring that 3d skills would be a great advantage for me being a work at home mom. Things are harder this time and we're a bit hard up at the moment so I need more earning opportunities to aid our finances.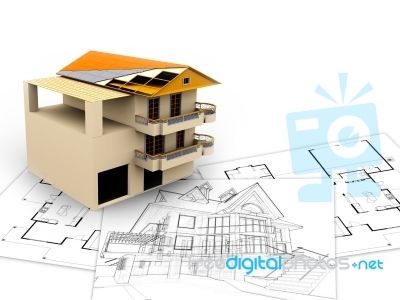 I'm down to brass tacks with this 3d thing. I am currently learning 3d max which is one among various softwares use in modelling and animation. In architecture 3d max is used in creating realistic images and models for design analysis and presentation purposes. It plays a major role in designing and building a structure and made it easy to perceive a structure especially to non technical people.
It's never too late to learn, although self study, I'm on the course to the ropes of a 3d superstar. I gotta use my loaf and had the patience of a saint so I would go great guns.