Skin discoloration is one among many physical changes during pregnancy. Skin discoloration can show up in your face, neck and underarms. This caused by hormonal changes which temporarily increases the melanin production in our body.
With my second pregnancy, aside from that linea nigra in my tummy (a dark line showing in the bump) I also had dark underarms. Although it was not as white as a pearl it used to be lighter when I was not pregnant. According to a pregnancy book, the skin discoloration will fade and will return to its normal shade few months after giving birth. Two months after giving birth, it did not disappear although it went a little lighter. I was not comfortable with it so I tried to get rid of it.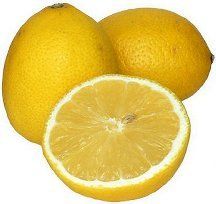 You might have heard that lemon is an effective skin whitener. Well, that's right. Lemon was so far the cheapest way I know to remedy the underarms discoloration. I have been using it for almost three weeks now and the result is fantastic. It lightens up my armpit and in a few weeks I am confident that the dark underarms I got from my pregnancy will completely disappear. Due to high level of acid, lemon becomes an effective exfoliant. The citric acid kills bacteria, remove dead skin cells resulting to even and lighter skin tone. Just rub a sliced lemon on dark areas and let it stay atleast five minutes before you wash it off. You can see better result when you apply it daily before or during bath. It's soo natural and inexpensive way of whitening our skin. Here are few homemade lemon whitening recipes for a healthy and even toned skin.
Lemon and Milk
Extract lemon juice and mix it with same amount of milk. After mixing, use a sponge to apply it on dark areas and leave it on your skin for about 10 to 15 minutes before washing off.
Lemon Mask
Mix 5 teaspoon lemon juice, 4 teaspoon yogurt, 3 tablespoon honey and 1 egg white. Apply to dark areas and leave for about 15 minutes.
Just be consistent with your routine and you will see a positive result.