Every parent would want their kids to be a healthy eater and I am glad that Zoe does. It seems that he'll grow a fruit lover. Grapes, orange, apple and banana are just a few of his favorites and recently he added strawberry to the list. He's got a bowl of yummy heart-shaped berries fresh from Bagiuo courtesy of his Tita Bhe.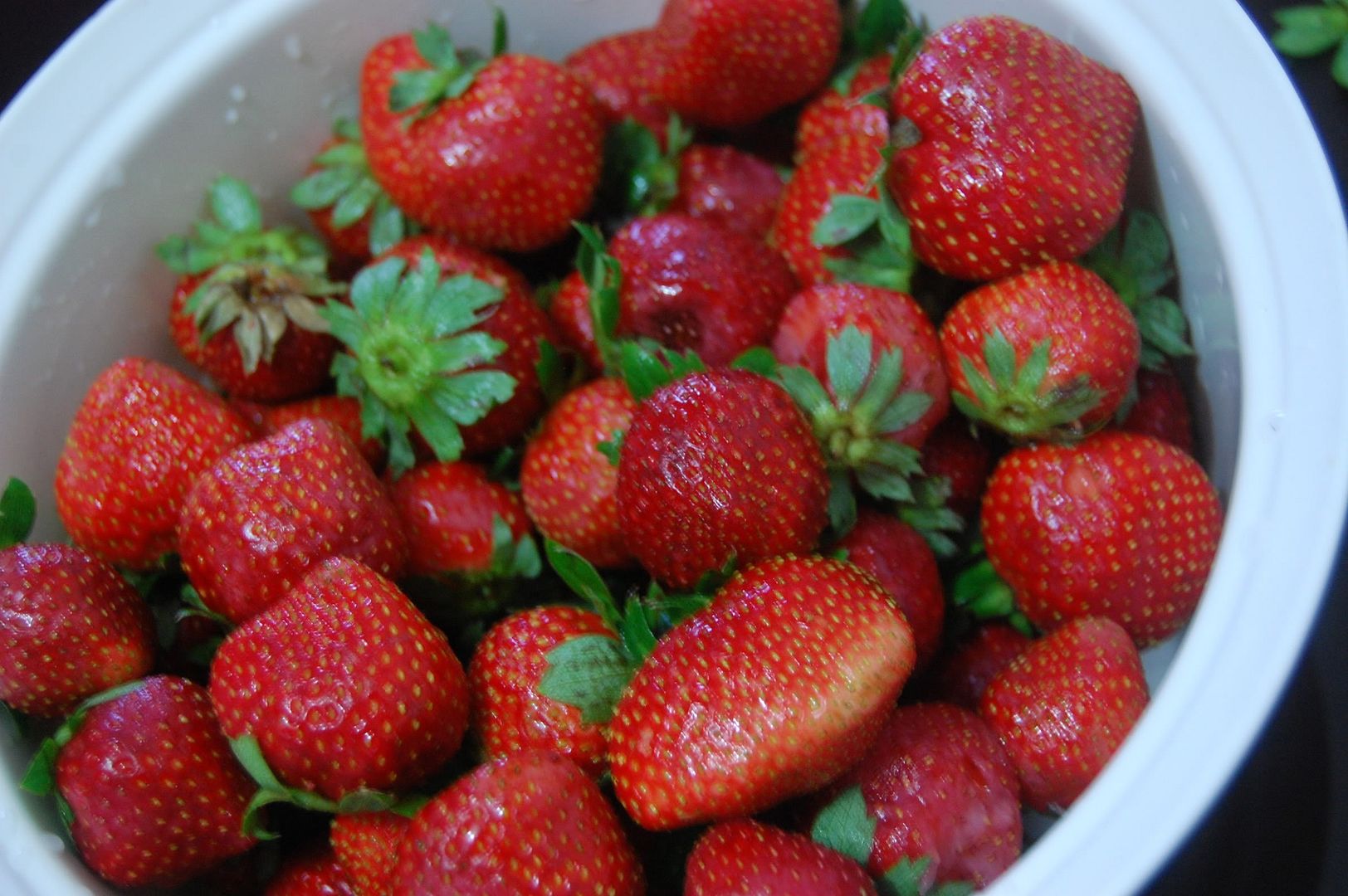 Look how he enjoys the sweetness of red, heavenly delicious berries. Thanks a lot Tita Bhe!
Strawberry is a member of Rose Family and the only fruit that has seeds on the outside. a good source of vitamin c, folate, potassium and magnessium.  It's a good anti-oxidant and detoxifier and it helps prevent high blood pressure and the growth of cancerous cells. It is said that a cup of strawberries has more vitamin C  than a whole orange. Being rich in folate makes strawberry ideal for pregnant women as it helps prevent birth defects.