My son zoe is soo much into cars, that proves that he really is a boy. This month he got another addition to his cars growing collection. A yellow remote controlled WFTRCE car which I think an early Christmas gift from his Uncle Bong.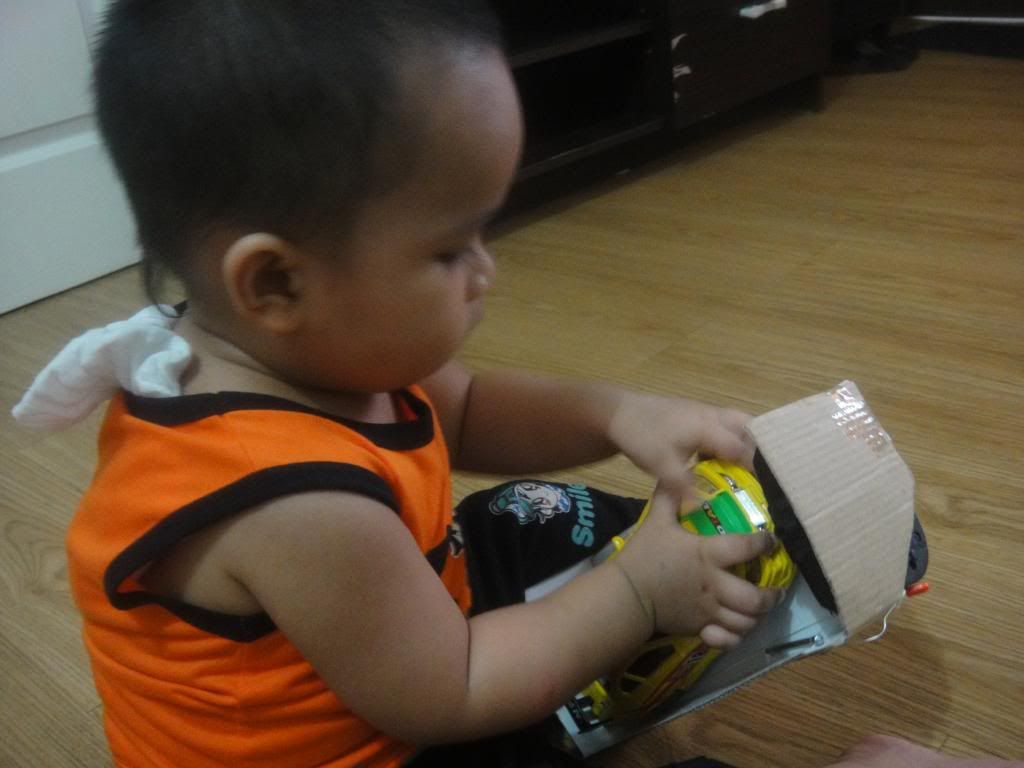 He was so excited to open it and for almost the whole day he keeps on playing with the new vrooom and he even slept with it. Oh really a new buddy. I hope when you had your real vrooom you'll be a good and responsible driver in the future.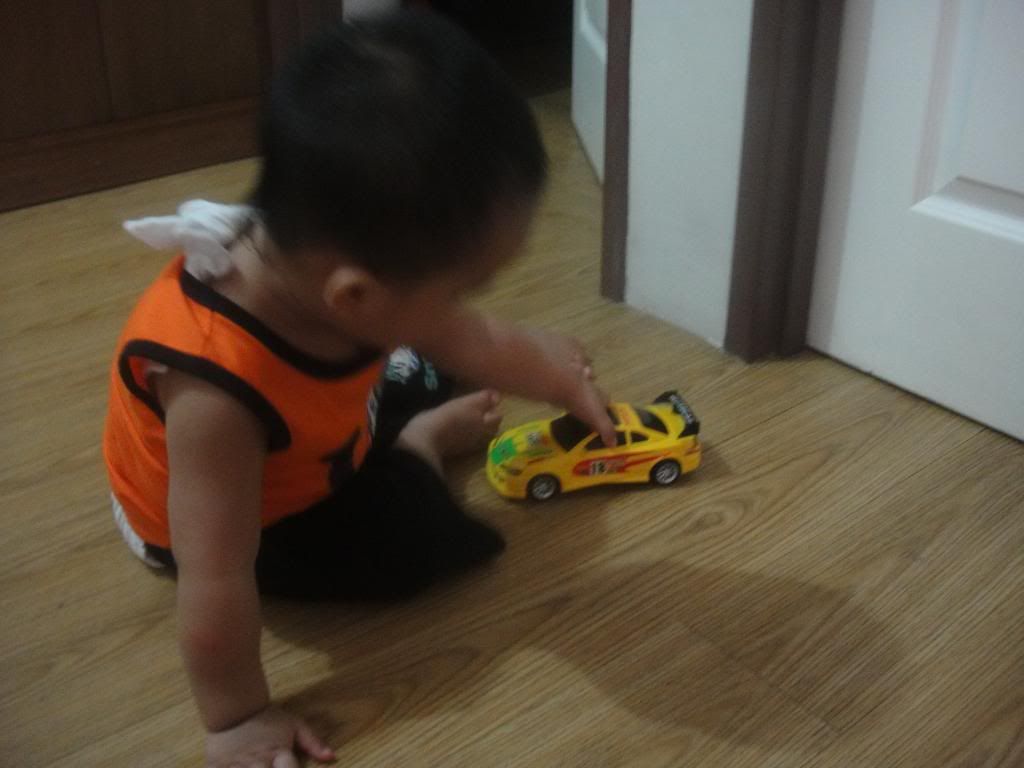 Thanks to my brother in law, kuya Bong for the gift, the little one was soo happy!