Our eldest Zoe just turned two last week and though we didn't throw a party the little one enjoyed his day with Daddy and the rest of the family.
I just prepared a light meal for the family and ordered a personalized Mickey Mouse cake from PH Bakehouse. Mickey Mouse is one of his favorite cartoon characters along with Barney, Thomas and Lightning Mcqueen. Good thing PH Bakehouse delivered a wonderful cake and I love how the little one went head over heels with the Mickey Mouse cake.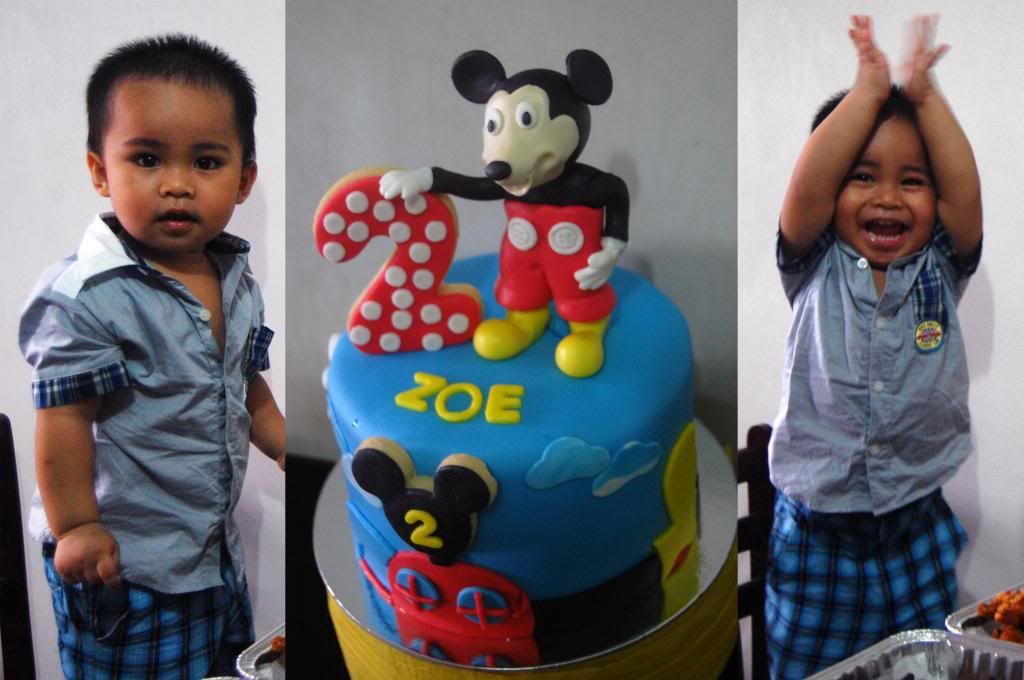 Growing healthy and a bit smarter the little one can now understand better more than he can say. He can also make his wishes known better, can imitates lots of action and recently discovered crocodile tears. He is soo playful and most of the time he can play and move with confidence and less assistance. Gosh you are growing soo fast little man!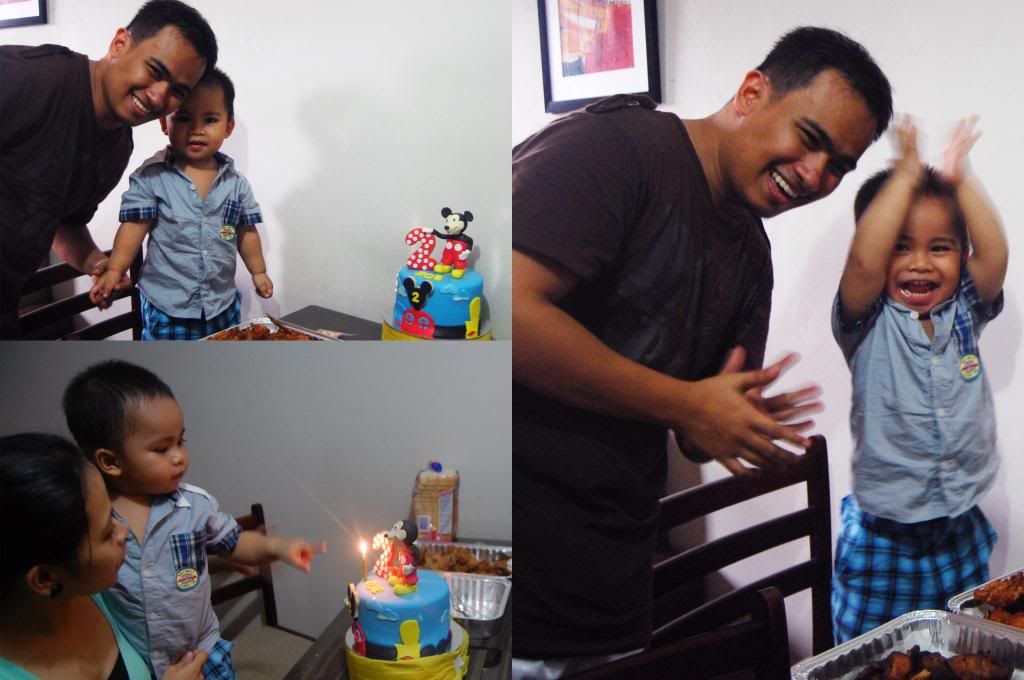 Wish you more Birthdays little one!