I never thought I will receive a quick response about my query at PhilHealth Corporate Action Center. I lost my Philhealth ID and I wasn't able to note my ID number. My employer needs it before the end of this week so I decided to email Action Center since I don't have an access to a telephone at the office. I was just trying my luck since online inquiry seems not in a full blast in other Government agency, that is based on my experience.
I was surprise when I received a reply from Philhealth Action Center in less than 15 minutes. Awesome! I was really impressed by the prompt response. The agent just asked me to fill up some information needed in order to check and verify my Philhealth Identification number in their data base. That was really a curve ball with a good end. I was able to retrieve my member's ID number. Great customer service!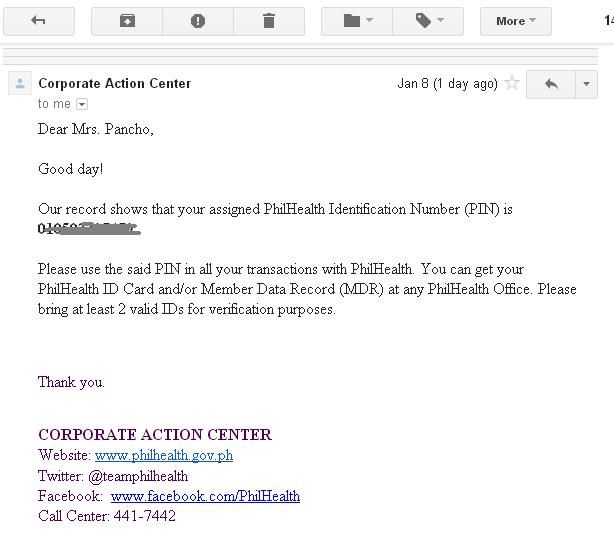 I hope other Government Agencies will follow. Kudos Philhealth!