There is no doubt that my little boy loves ball. He has his own little way of playing basketball even if he doesn't have a basket. Living in a small pad gives my little one a limited space to play around; it was even harder finding a place where we can put a basket. And this is perhaps why he turned his bike into a basket ball ring.
When we got a chance to visit our cousins, he is able to play basketball with his tito jepoy. It's seems to be a great treat for him as he enjoys it a lot. Well, most boy's loves basketball; I hope he'll be a good player someday.
And to delight the little one, tito jepoy made a DIY detachable basketball ring. Good thing we were able to install the ring without the need of drilling or even nailing. With a hook plus a "U" bars, we were able to stack the basket on the guide rail of the double deck and it can be easily detached if not used.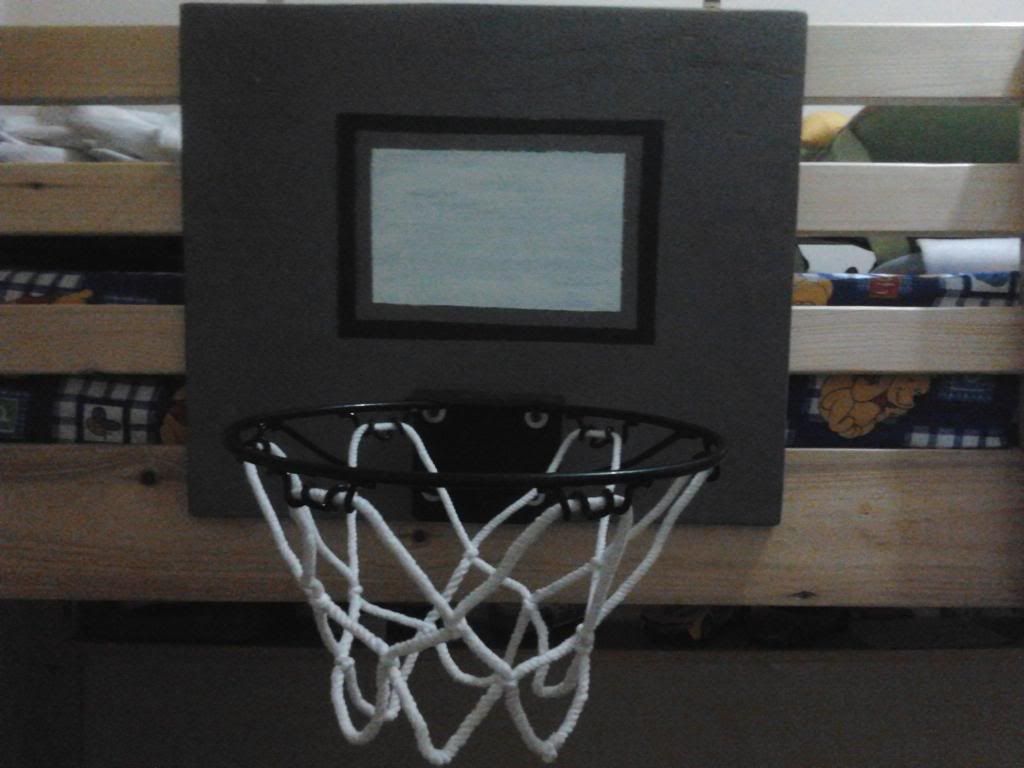 Although there's a limited space, my toddler had a blast shooting right in our small pad. Thanks a lot tito jepoy for the effort and tita mye for the ring! Zoe is enjoying it!