When the little man heard about swimming at the beach on our third day in Borongan, he gets excited and he badly wanted to swim at the beach. So after a good breakfast and a dose of vitamins he pleaded to go swimming. The beach is only 10-15 minutes walk from our grandma's house so we can swim anytime we want. Zoe then, together with his cousins went swimming.
Look how happy he was the moment we arrived at the beach.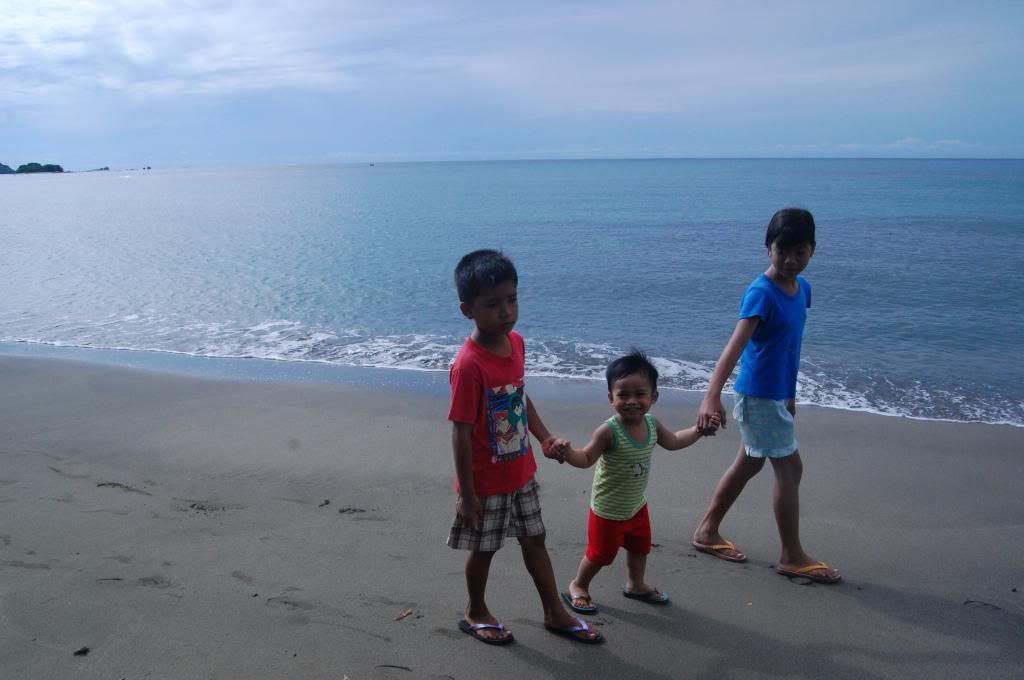 And the first deep.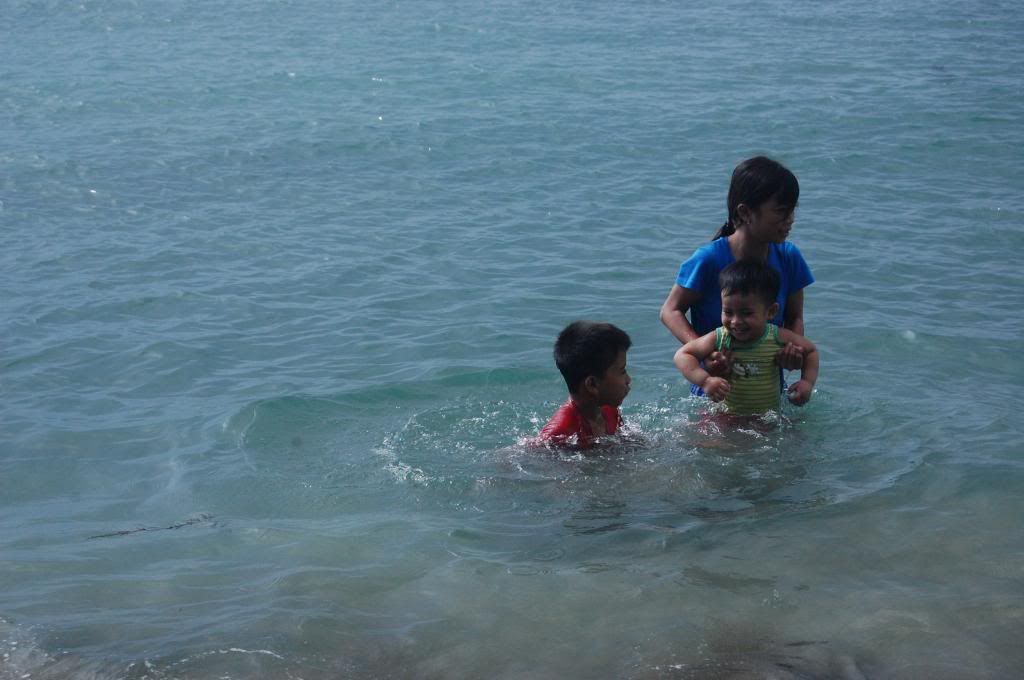 He was so happy as if he really can swim. He was enjoying it except when we start building sand castles. I think he felt grimy with those sand all over his skin and he doesn't want to touch it.
So we went back to the water and enjoy every minute of it as we were there for only five days. And I was glad the little man had soo much fun with the blue waters of Samar.