The dad has been bugging me to cut Zian's hair bald so it would gain volume. And so a week ago, Zian had his first hair cut along with his kuya Zoe.  Unlike Zoe, Zian comported himself throughout the process. He was quietly seated on the barber chair while watching his hair being cut on the mirror.
Before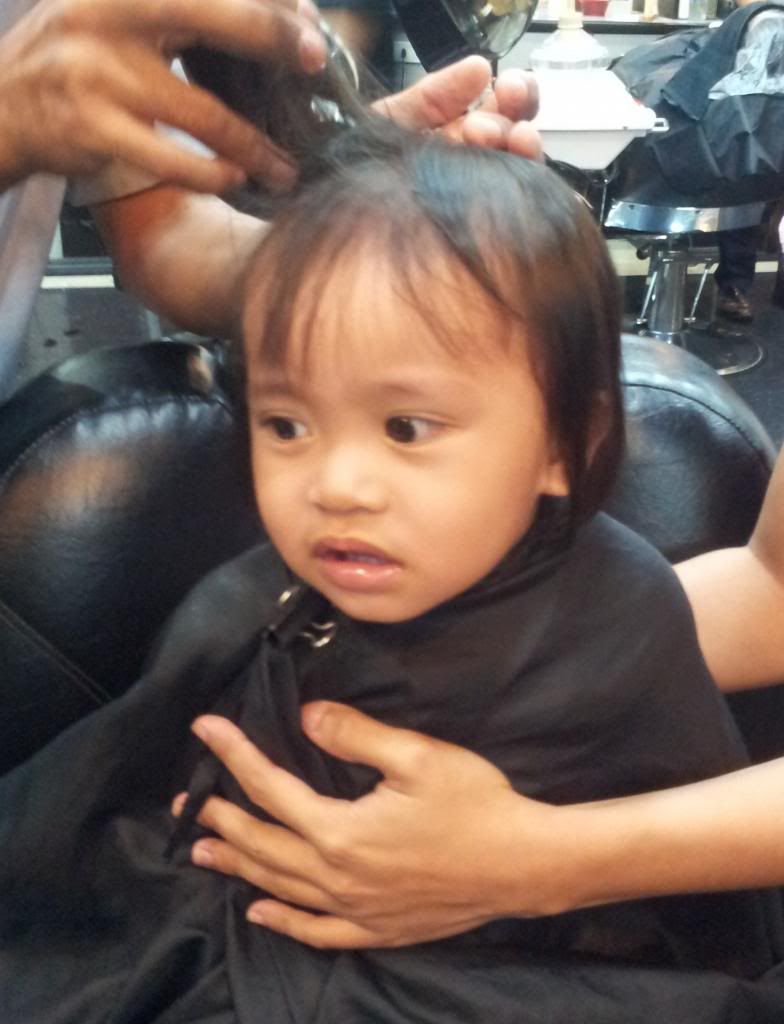 I was surprise with his composure. I thought he is going to throw a royal hissy once the scissor touched his hair.
 And welcome the new do!
Want more? watch the video below.