And so here comes the first day of school for the little man. Officially a nursery student at 3 and 6 months old.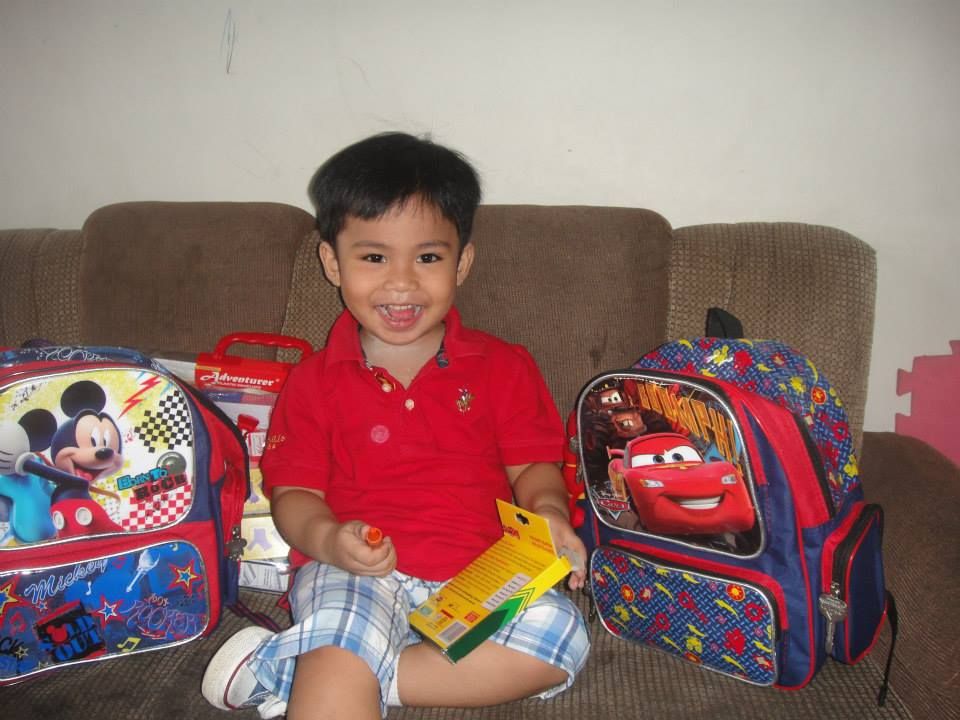 A week before the classes start he knew that he's going to school in a few days. I didn't know if he got a glimpse of what school is, but we're telling him that he's gonna play, learn to read and write and meet new friends. He's been to our church's Sunday school so I guess he will have a little idea about what school is.
He was not the only one excited for this milestone but mom and dad and the little bro were as excited as him. Look at Zian, he's ready to go as well with his stuff.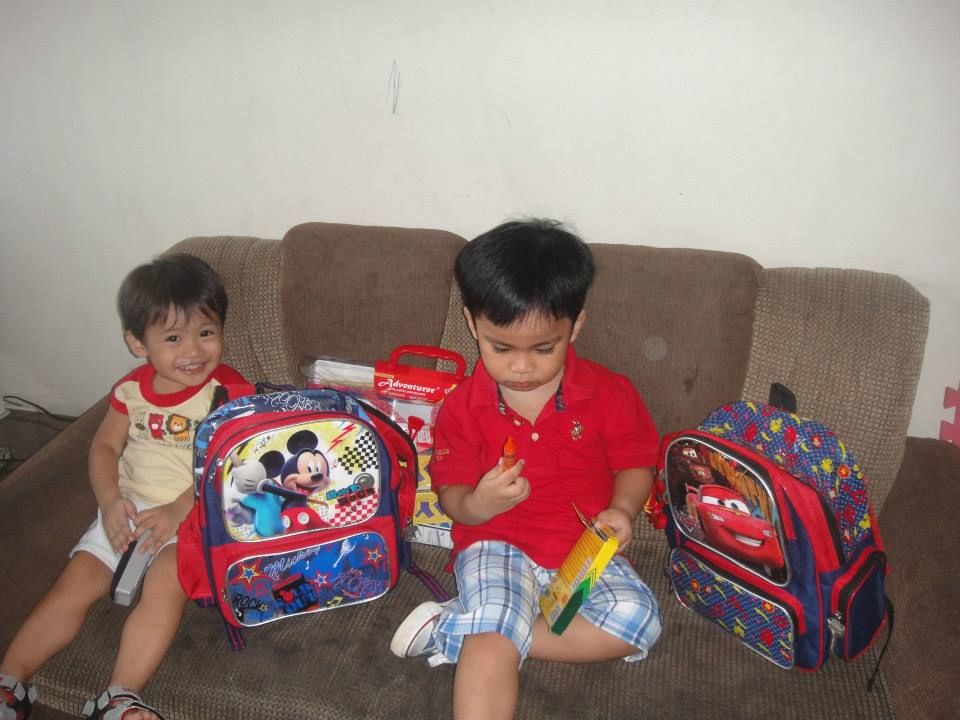 They were 10 student in the class, and on the first day, we get to sit-in as there were parents orientation. The little man was a bit shy, the little bro was even more excited upon entering the room. Look at them, they're growing to be partners in crime.
He got a little bored during the orientation, he wanted to sleep, wants to go home and later on peed and pooped. But when the teacher ask them to color something he got back into good frame.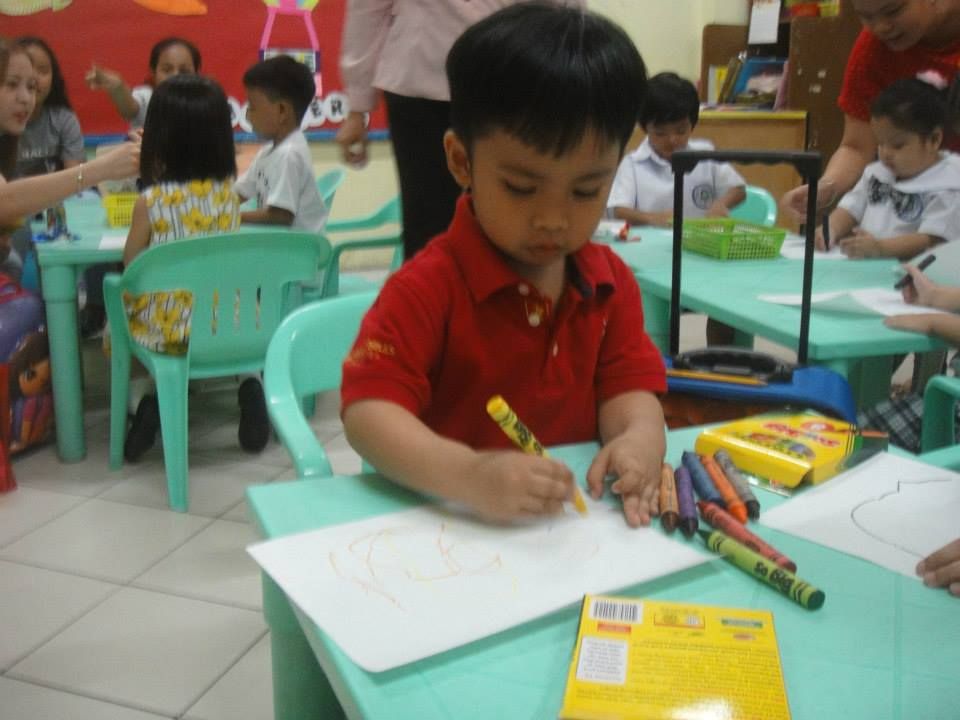 And then later, the gave the students specially the new ones a warm welcome. They have invited the famous bee in the town, Jolibee as they kick off school year 2014-2015.