Even before we enrolled him at school, I have noticed my son's interest in studying. But children are children. We normally have grumbling moment during study time at home that will eventually lead to unfinished assignments. At school, separation anxiety kicks off two weeks after the start of classes. And I get frustrated when he felt that same anxiety during his third month in school.
Though he would go home with stars sometimes, I never expected that Zoe will be one of the top 10 students of nursery level. He ranked seventh for the whole nursery level and fourth in their class. While it is normal to feel proud as parent, his achievement became a challenge for me to improve my way of motivation and guidance so he learns to love studying.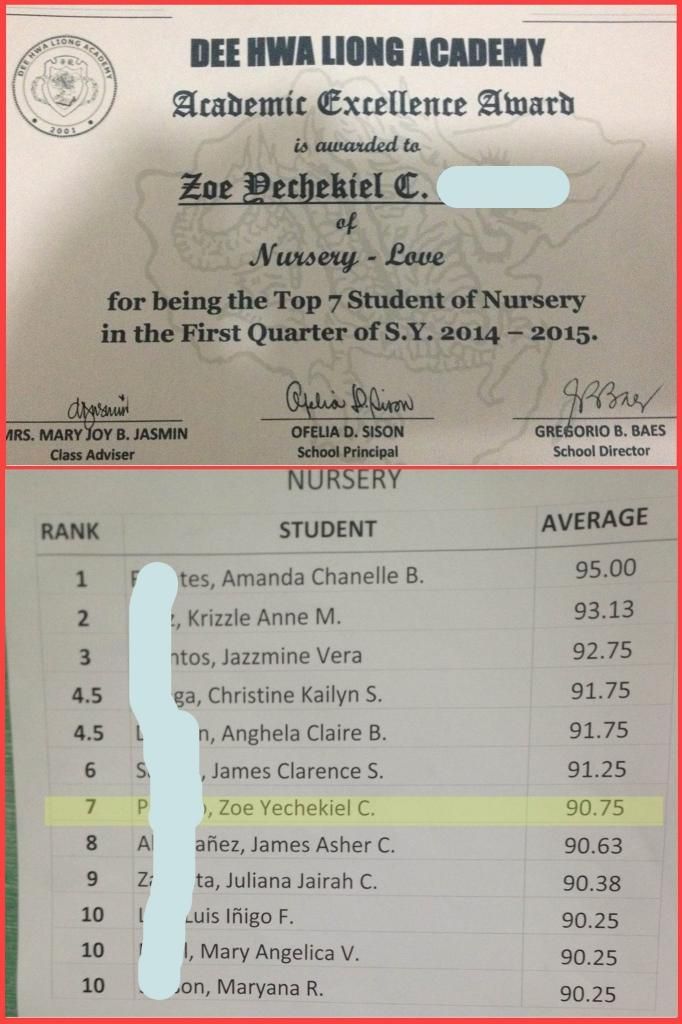 This is really a good start for our little man. I am not expecting too much from him this early but I certainly hope for his best. Praying for continues guidance from the omniscient God Jesus Christ.