United Nations is celebrated on October and Dee Hwa Leong Academy just celebrated it last friday.
Zoe was a Japanesse kid. This was remarkable for me, since this is the first school activity that I get him to dance on the stage for their class presentation without a fuss. There were two major school activity that the little pre schooler did not went up the stage for their class presentation. That's why I was happy this time seeing him excited for their presentation.
I took a video of the dance presentation however the file is huge and I am having a hard time uploading it in any social media & storage site so I will not be able to share it here.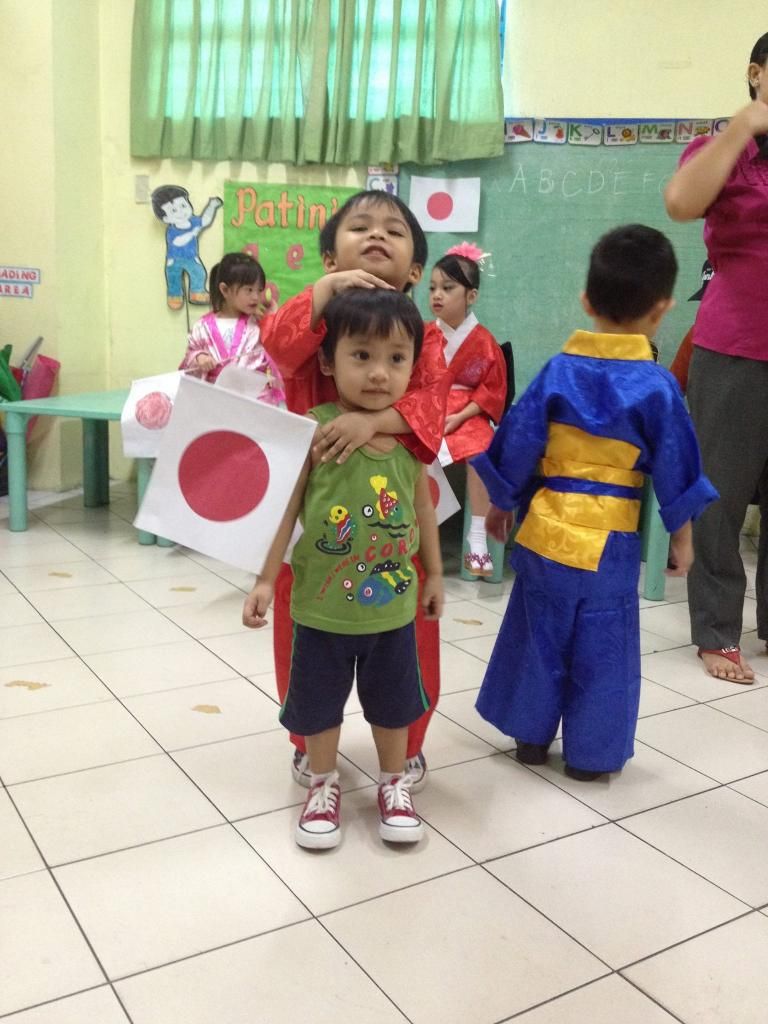 My little Japanese with the little bro.