Watching our children growing is undeniably one of the best thing parents loves to do. Having two toddlers at home, seeing the happy moments up to their melt downs, are both heartwarming and disheartening.
Over the time I have been filled with both heartwarming and disheartening moments from our two boys. How I wish it could only be heartwarming moments, but you know, disheartening moments are inevitable and it often happens in our house now but not for a long time as I remember. Rumblings, fighting up to melt down, has been a common scenario. And so, I thought that our parenting style should be changed.
Early in my parenting journey, I don't want to enforce spanking. I was the type of mom, who lose heart when spanking. But with the negative behavior they're currently showing I felt the need to discipline them. I was able to get hold a copy of a parenting video held in our church. It has taught me a lot about parenting. One thing that I noted, which our pastor shared, was that spanking as a way of discipline is biblical.
Proverbs 13;24 "He who spares the rod hates his son, but he who loves him is careful to discipline him."
This helped me to have courage in enforcing spanking to my children. In that video it also teaches parents when & how to spank. I followed their teaching, I have set rules when to spank. My children knew that they'll get spanked whenever they disobeyed and disrespect anyone in the house. Hitting, pinching and yelling is also a no no…I also explain to them why they're being spanked once their bawling subside. One important rule to remember, is never ever spank in public. Do not embarrass them in public. I bring them to a private room whenever I have to spank.
And how it impacts the kids? I saw them improve and they have been watchful about their behavior during the first three months of rule implementation. But as time goes, it seems that they're not afraid of spanking anymore especially our youngest Zian. So I have to make spanking a little harder for them to feel the pain, but I make sure it won't break their skin. And because of that I was then labeled by my eldest as "monster mom"….Oh…and it hit me. It may be painful for them for now but, Hebrews 12:11 says For the moment all discipline seems painful rather than pleasant, but later it yields the peaceful fruit of righteousness to those who have been trained by it.
I maybe a monster mom to them, but the bible says it clearly, discipline maybe painful now but, it bears a good fruit. I can sometimes be a monster mom but, I am praying to be more and more patient  and and avoid spanking. And also encouraging the boys to always be good to each other so we can avoid spanking.
Proverbs 25:15 "With patience a ruler may be persuaded, and a soft tongue will break a bone."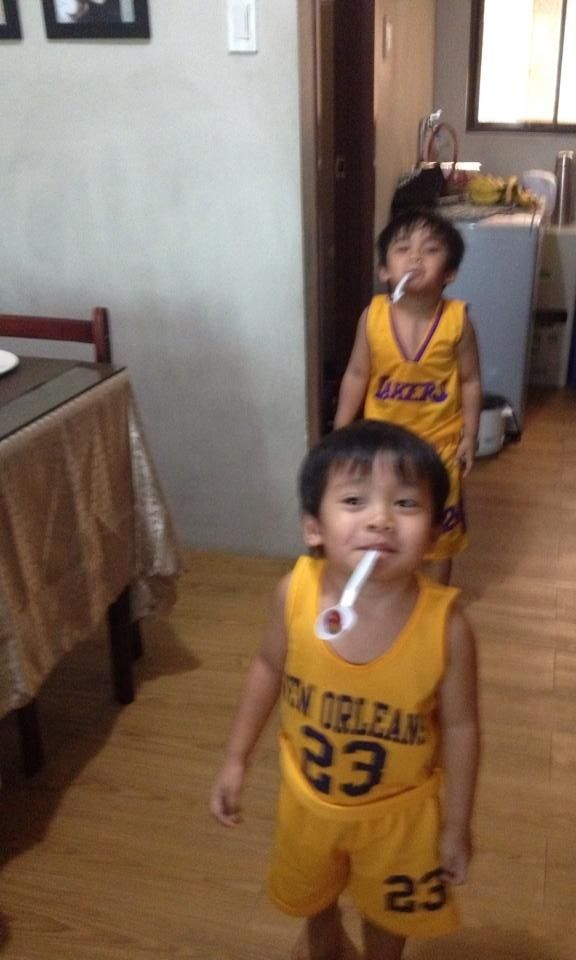 I am not a perfect mom, but I am trying to give my best is parenting my kids. Proverbs 22:6  Train up a child in the way he should go, And when he is old he will not depart from it.