I was craving for noodle and dim sum last weekend. I just miss the taste of Chinese food back in KL. I was hoping to eat authentic dim sum at a reasonable price. So walking on the isle of Megamall, I thought of MannHann restaurant. But there was a long queue, so I opted for My Singapore Street Food located onthe 2nd Level, Bridgeway, of SM Megamall.
When I walk in, there are quite a number of unoccupied tables. The restaurant is quite big with a little Singaporean vibe.I have to say that I was expecting too much when I walked in for I've been craving for dimsum and noodles for quite few days. There was no queue at the order counter and my food was served in less than 10 minutes. I ordered pork siomai (PhP 115.00) and mee goreng (PhP 110.00).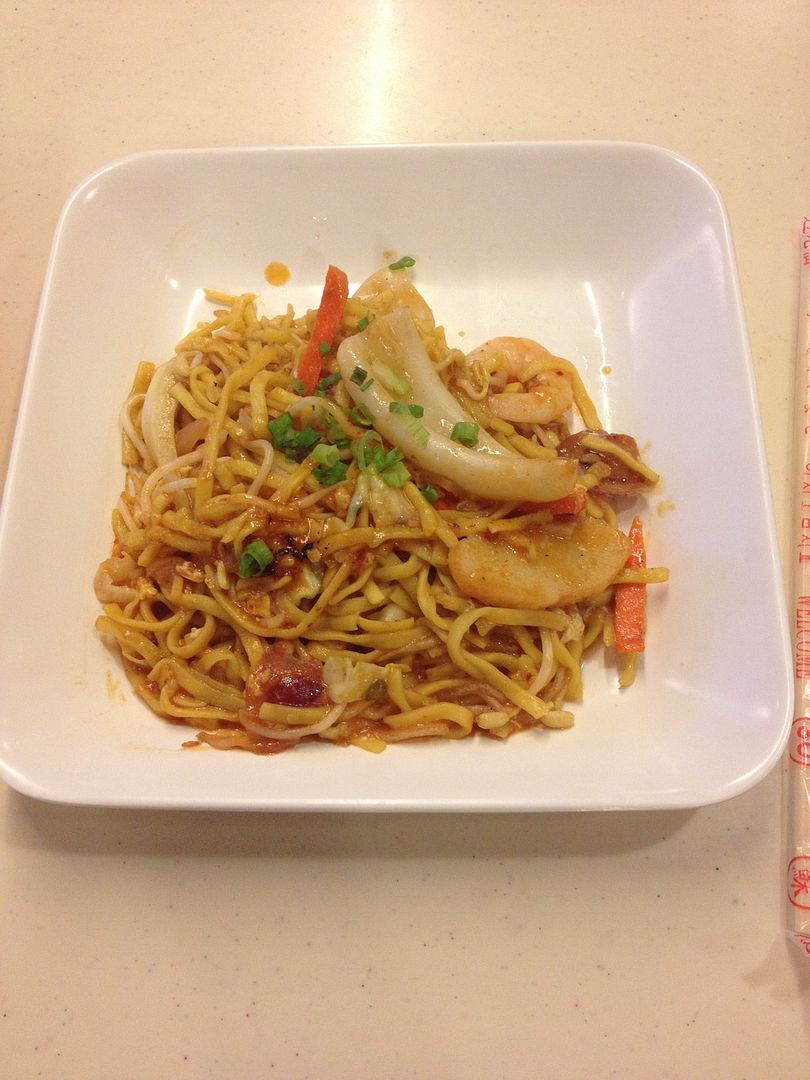 Just a bit info, mee goreng is a spicy fried noodle dish in Malaysia and Singapore made with fried thin yellow noodles with garlic, onion prawn, squid, pork, chili, cabbage, tomatoes, and egg. Don't panic about the spiciness of this noodle, I think they altered the spiciness level according to the Filipino taste. It was just fine and tolerable. The noodle tasted good. The seasoning was just right, meat and vegetable toppings were just wonderful to munch, its tender and crunchy. The pasta was cooked but still firm to the bite.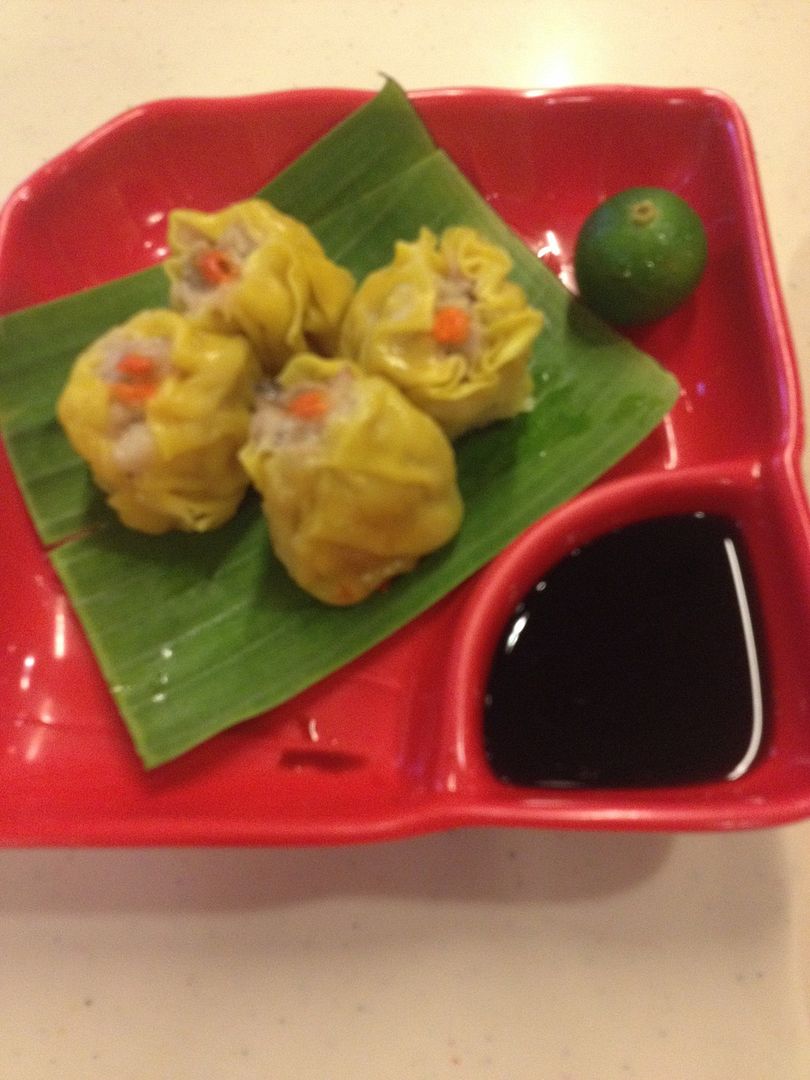 What I don't like was the pork siomai. It was served cold, I was expecting it to be warm and the meat itself was stiff. Although affordable, I don't find the siomai worth of its price, however the mee gooreng was worth it.
It was a not soo satisfying merienda for me. Will I come back? It may not be a satisfying meal, but I wanted to try other noodle dish, the satay and beef rendang, those were my favorite dish back in KL. So, giving a score of 6/10, I would still come back.