We normally go to GQ Barbers for our tots haircut. Usually our youngest Zian behaves well during haircuts except yesterday. We went to have their haircut done but Zian won't just let Mr.Barber touch his hair. I tried to comfort him hoping to convince him but I failed.
And so I thought of bringing him to the kiddie salon nearby GQ Barbers. I need not say anything to convince him to cut his hair,immediately he told me which barber chair he wants to sit. I brought him to Kyuti Kyut Kids Salon which I think the only kidie salon in SM Marikina. I think they've been around only last year, because I remember  three years ago we were searching for a kiddie salon around the area for my eldest son first haircut and we couldn't find one. That's the reason why we go for GQ Barbers.
Kyuti Kyut Kids Salon is located at the upper ground floor level. Basic haircut with shampoo costs 300 pesos. They also offer footspa and hair and make-up for the little ones. Zian loved it there. He gets to play in their small play area while waiting for Mr. Barber. It's nice a nice kiddie salon, it looks neat and clean plus friendly staff.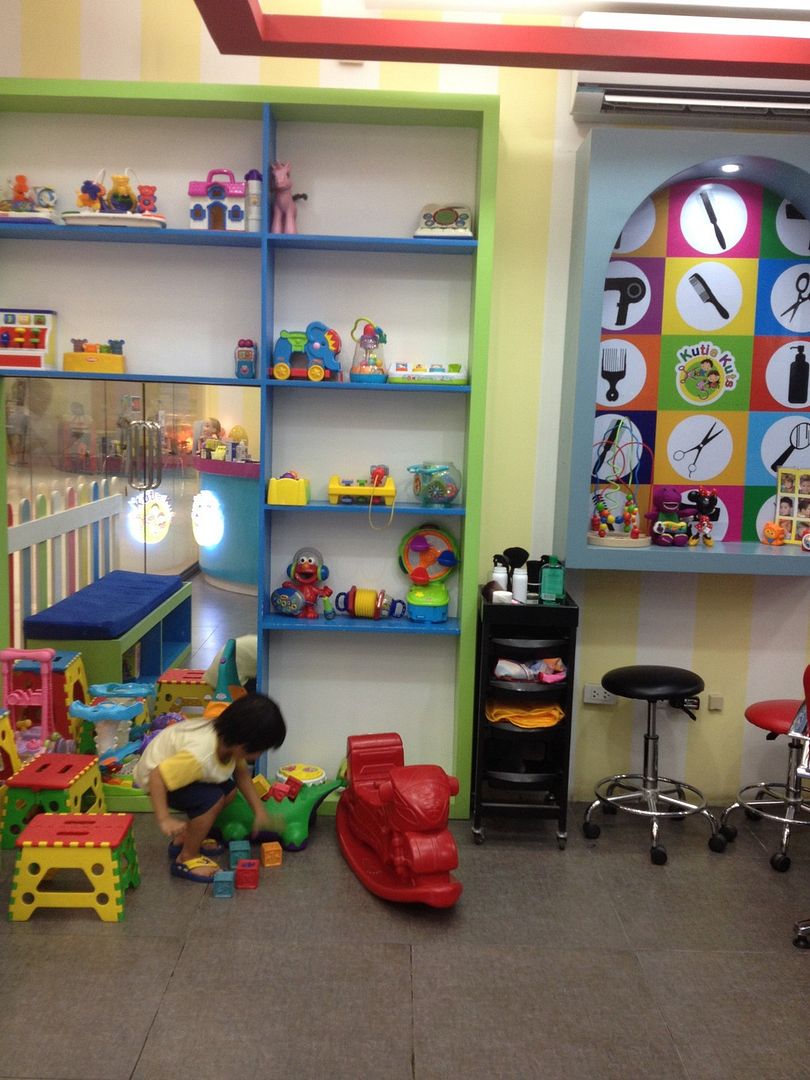 But I have to mention that (perhaps) they forgot to shampoo my son. It says in their fliers "Basic haircut with shampoo" for 300 pesos. I paid 300 pesos but they didn't give my son a shampoo.