While we follow a curriculum for Zoe, I made sure that we would tackle letter of the week for my youngest Zian while homeschooling Zoe. This will help him better understand the letters and it's sound and will also improve his vocabulary.
Last week was letter "B" week. The first thing that came to my mind while preparing for letter B was bee although they're a bit scared of bee when they saw them one time in our hallway they like my giant B bee.  Here's how it went.
Language Art
I let them color the giant letter B. And then, they went on with the fill in the letter exercise which we did for the first time.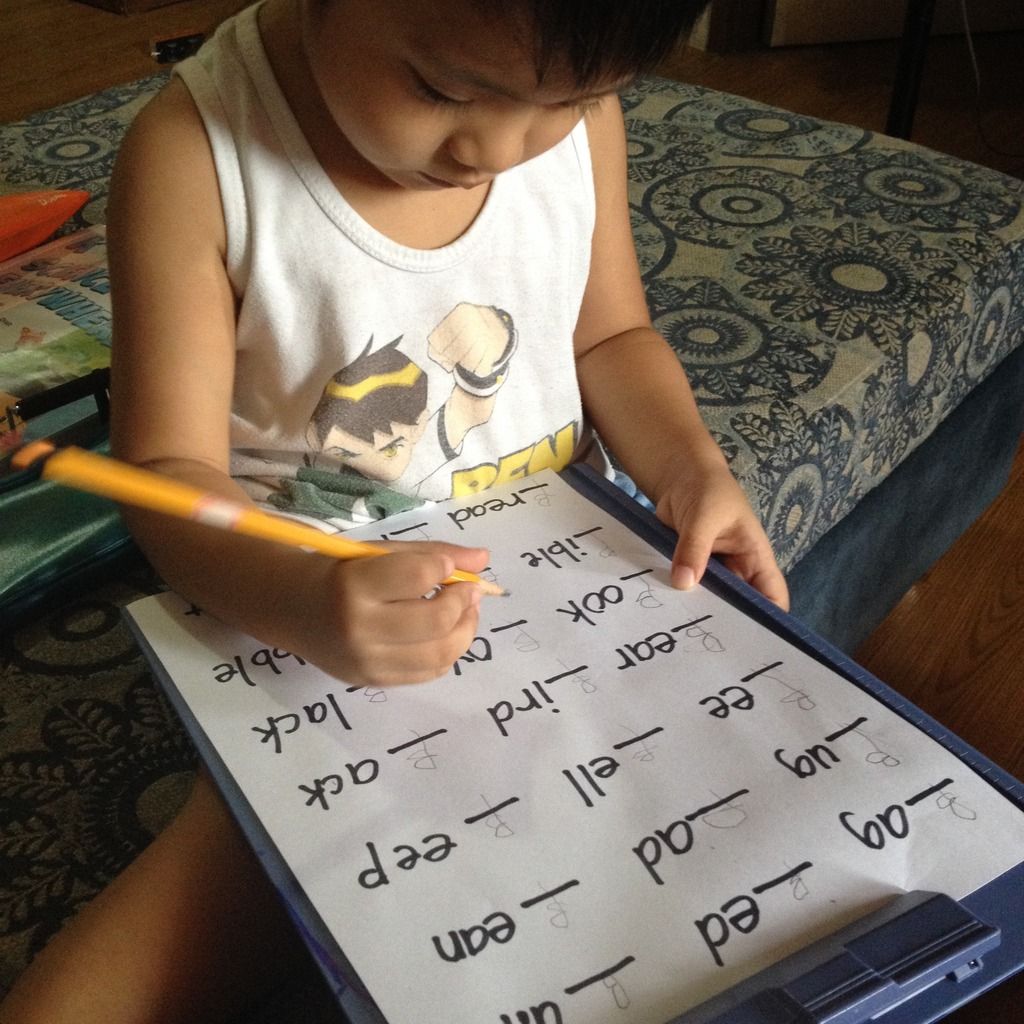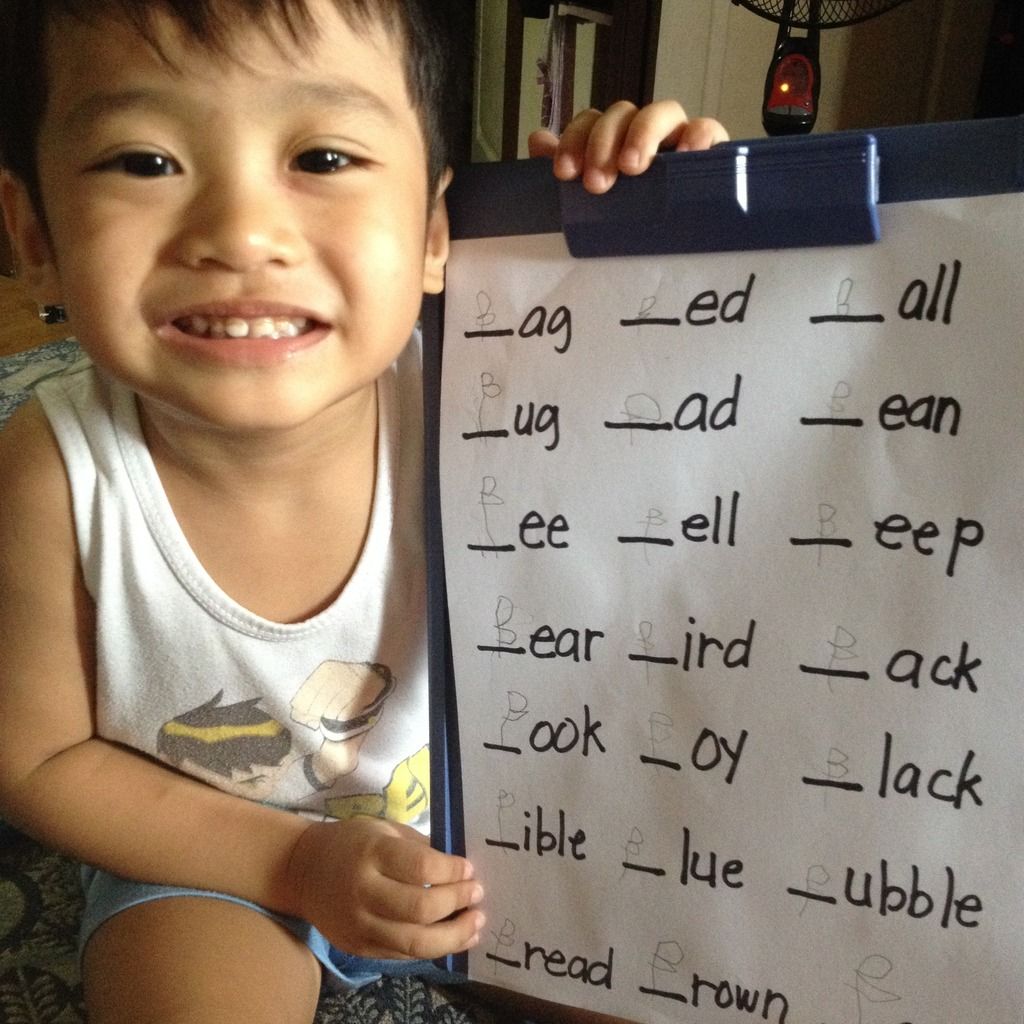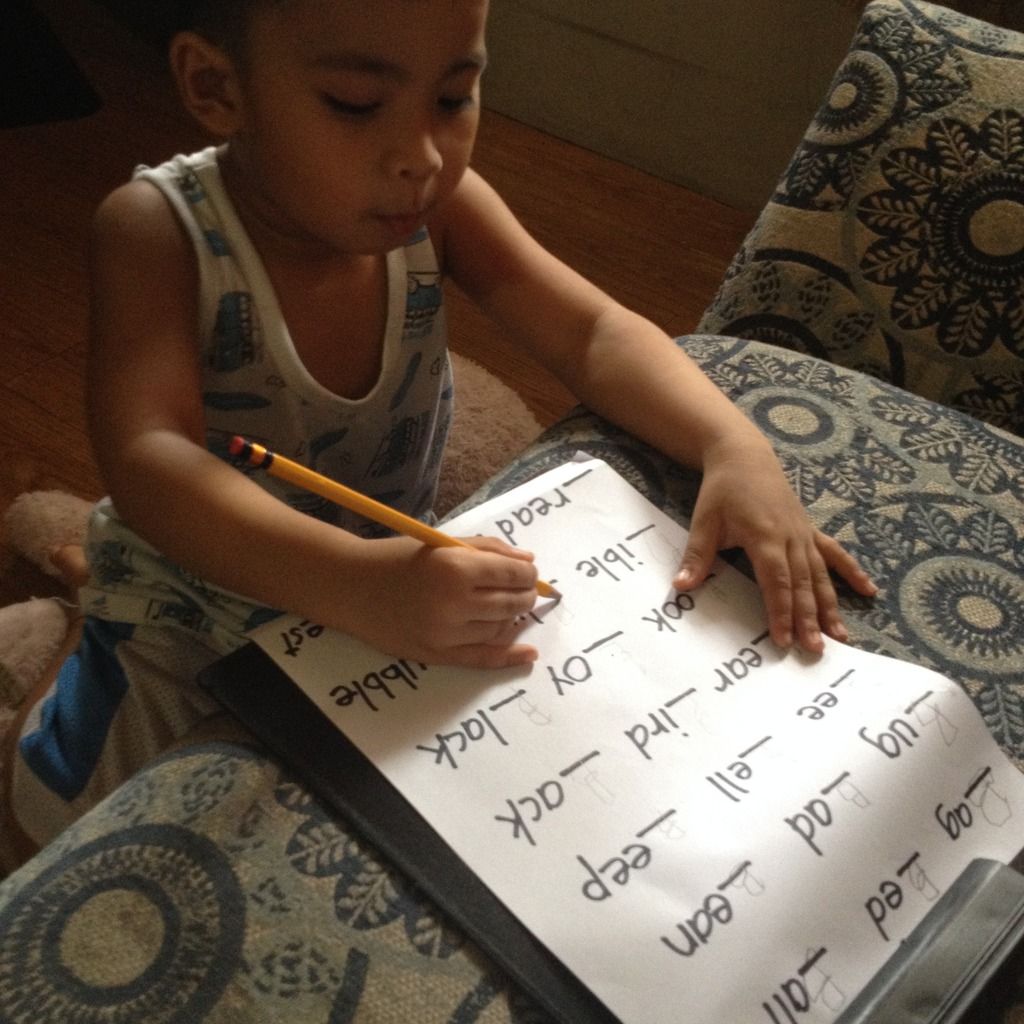 Math
They did the grouping exercise. I asked them to circle the letter B's that was group into 3. The last time we did this with letter A, Zian was doing his own thing before he finally got it. The same thing happened again.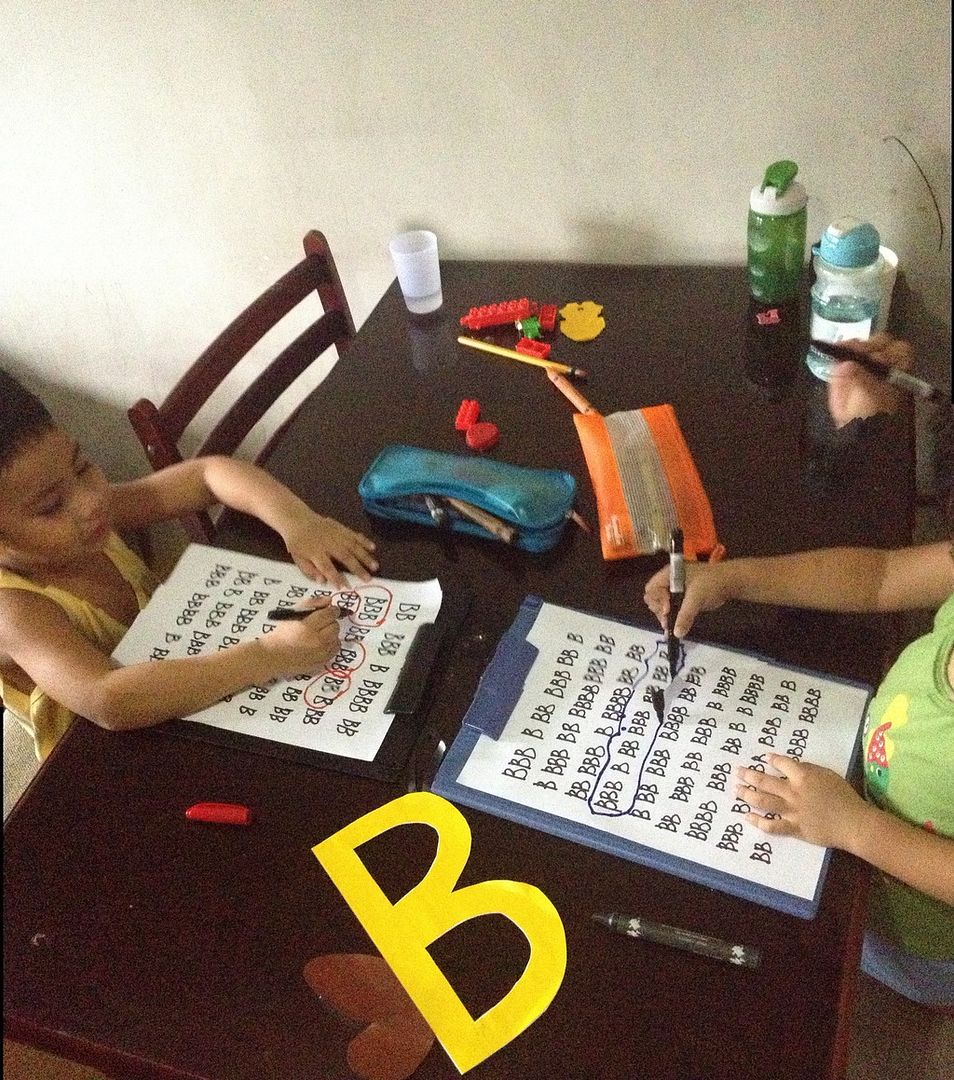 Arts
B is for Bus also. So we created a bus for our arts.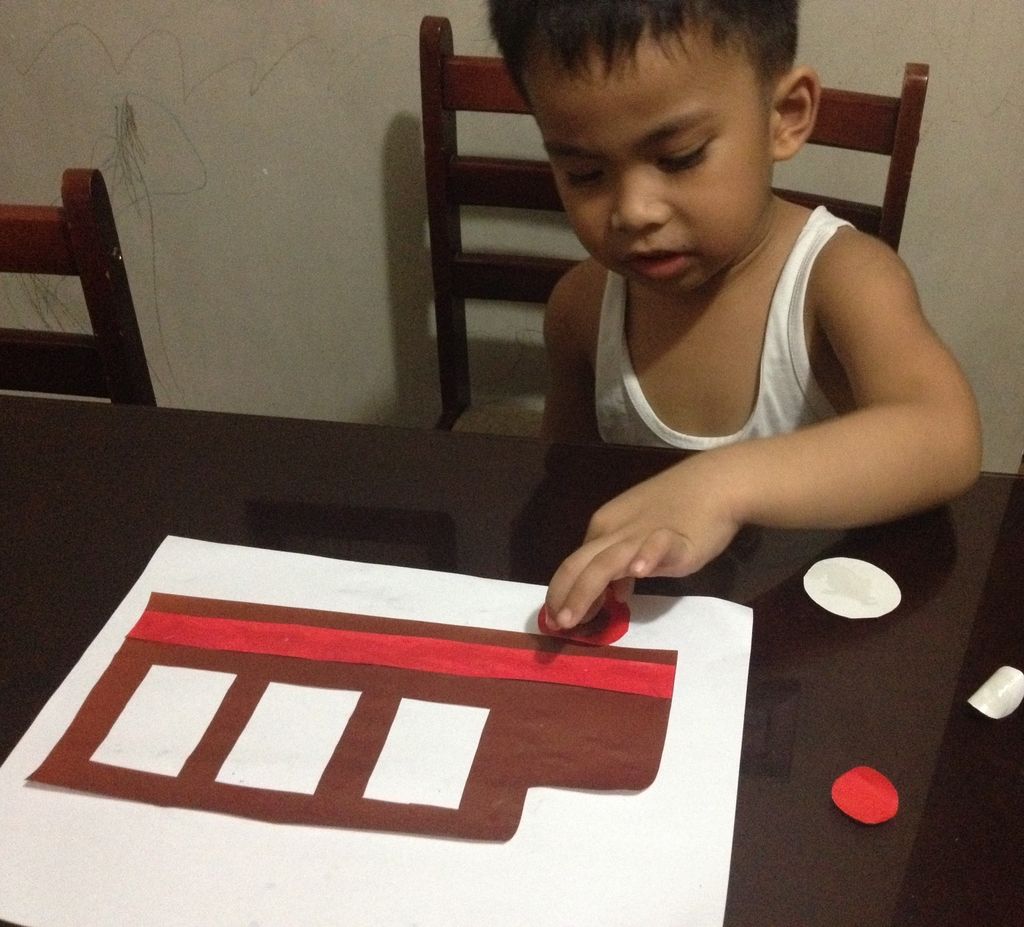 Zoe was not fond of the glue but the little brother was not bothered when his hands gets sticky.
Books
One of their favorite book in our library is Dr. Seuss' Mr. Brown can Moo can You? They love reading it again and again so we did another round of it, plus read & shine's at the beach. And they look forward to snorkeling someday!
That was our letter B week.