Beach is not an ideal place in a country that hits a temperature up to 40+ degree celsius. But we wanted to let my brother in law whose in the town for a short vacation to experience the beach in UAE and see the famous and iconic Burj al Arab.
We planned to leave the house at 5:30 in the morning. Unfortunately, we all woke up the same time we planned to leave. So we reached the beach around 8 in the morning. It was a good thing that the sun was not yet blazing so the boys with their uncle and grandma managed to play and swim on the beach of UAE for the first time.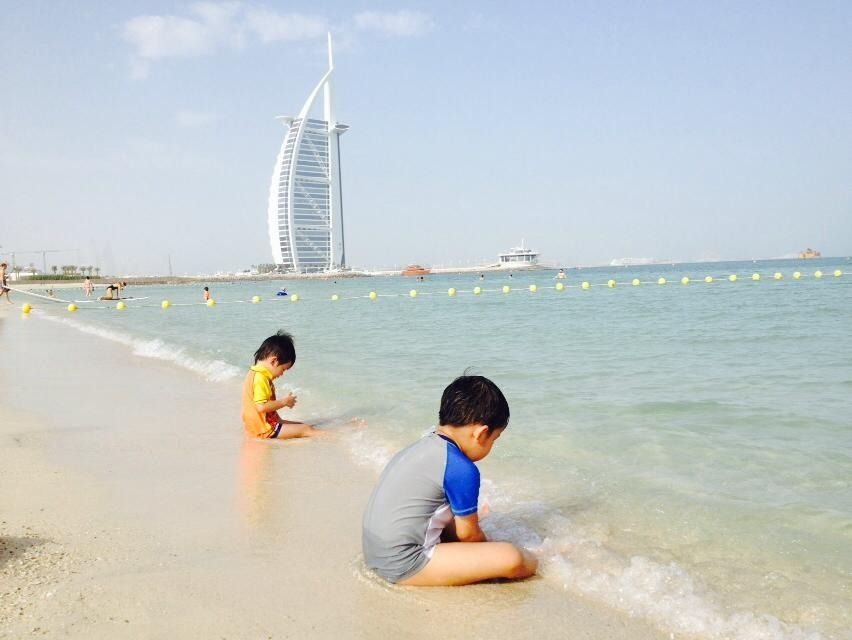 It's just sad that we cannot stay any longer, as it would not be good for the little ones.