We are halfway down on our homeschooling this year. It's not easy since both I and my husband are working 8 hours a day. We've had our uncouth moment most of the times, but we do have couth moments for sure, making our homeschooling fun and meaningful.
Six months of homeschooling our children mean six months of homeschooling myself as well. Being a first time homeschooling mom, learning about this matter is a mainstream. It has taught me a lot about my kids and me.
Now, let me share few things that I learned, which has emboldened me, in our decision of homeschooling our children. I am not an expert on this, but I'd like to help and probably inspire other parents who are considering homeschooling.
So, I learned that in homeschooling;
1. You can customize the Curriculum – we are following the curriculum provided by our homeschool provider. But learning is not limited to that curriculum alone. You can customize it according to your child interest. I usually use supplementary materials and sometimes introduce topics that are not covered by his curriculum. I get them online for free, there are actually tons of free resources that you can use. I am so thankful to homeschool parents who unselfishly shares resources online. However, if you have extra budget, there are also good curriculum that you can purchase online like Sonlight, Lifepacs and ACE.
2. Time can be flexible – time is soo precious, especially to working homeschooling parents like us. So to make the best out of our time, I have set a homeschool schedule. But, it's not all the time that we are able to follow our schedule. If rules are meant to be broken, schedules are as well. For some reasons, say an unexpected matter that needs action or maybe either me or my child is not feeling well, so we tend to skip homeschooling for a while. Or a visitor is around to perk up our day. Situation like these happens. But, whenever we see an opportunity to make up for what's left behind, we make up for it and sometimes go extra mile.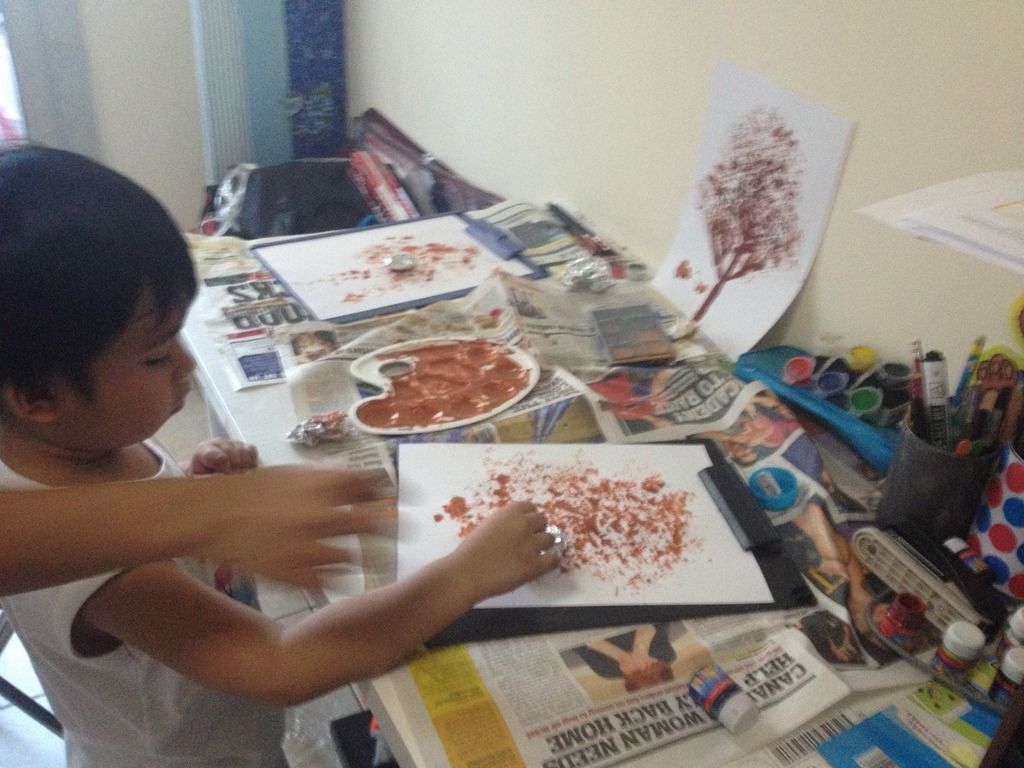 3. It's not just about text books and work sheets – sometimes we need to leave the books on the shelves and have our children learn the reality of life. Let them grow in wisdom and stature, in that, we are helping them be prepare for life. Remember that being a parent, our job description is to raise our children well.
4. Teacher adapts to child's learning interest – in a conventional classroom, the teacher controls the classroom. In homeschooling, my students who are my kids are my boss. I learn to adjust according to their learning interest. Although sometimes it's frustrating if they are not interested with what I prepared. I may have prepared science, but they like filipino. Ready for ordinal numbers, but they insist fractions. It took sometime for me to finally get in tune to this kind of situation. I tried persuading them to what I want them to learn but opposing to their interest won't give us a better result. Also kids has short attention span, so adapting to their interests is an effective learning strategy. It reminded me that homeschooling is not about me, it's about my children.
5. Homeschool is not just confined at home –  sometimes we go out of the house, take the boys for an outdoor play and somewhere integrates learning. Going outdoors is sometimes what it takes for my boys to warm up and be energized for the next lesson.
6. Family Bond – Ideally in a homeschool family, the mother usually takes the teacher role. While the father is the one earning for the family. In our case, since I and my husband both works full time, we agreed that we both take part in homeschooling our children.  My kids demands for their father's presence, there are times that we cannot start our session because dad is not around just yet. My kids must've love learning with their dad. There are even times that they like my husband to be their teacher more than me. Needless to say, I am so grateful for such times, it brings us closer.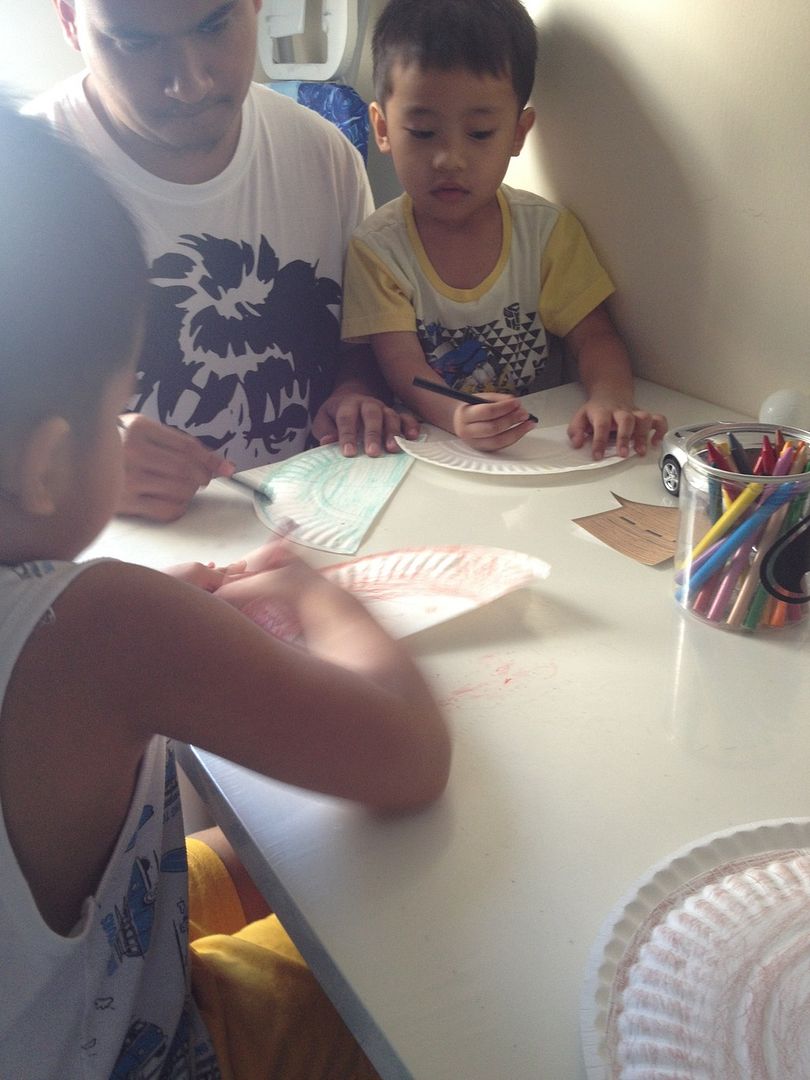 7. I discover that their are endless resources online – I was overwhelmed with the resources available online. I am so grateful to homeschooling parents who unselfishly shares their knowledge and resources online. Plus the groups and coops where I get to learn from the first hand experience of fellow homeschool moms.
8. Learning constantly happens – learning happens all the time. It does not only happen when me and my kids are in front of books on our study table. It happens anytime, anywhere; at the grocery, mall, park, in the car, we are learning.
9. I discover that I am capable to educate my children – "kaya ko ba to?" this was on my head before embracing this thing. Often I doubt if my children can get the best out from me. But, it only takes faith in God and courage to believe and be confident of myself. After all everyone else believe that parents are the best teacher, they are the best mentor in the world, so why would I still doubt? I am fully capable of teaching my children.
10. I learned, that without Grace, I can't be an effective teacher – I have to admit that I struggle with temper up until now. And if I gave in with that struggle while teaching venturous and contemplative children, it won't be effective. Well, we learn from our mistakes right? There were times that I am consumed by my patience, and that leaves me sometimes wailing to my kids in desperation, and that's no good. I have ask God to extend my patience, and I am glad, that I am improving on this. It is only by God's Grace that I can do this. God won't call me to homeschool our children if He can't give me what I need to be effective – Patience.

Going against the flow of the society is not just a hardwork, it's a heart-work. I know, as we walk on this road there's more to learn!