I have been reading a lot about the Montessori teaching, and right now it seems that our home will be leaning towards montessorri approach. I have no background of teaching at all, but I know it wouldn't be a pain if I bring Montessori to our home. Thanks to the bunch of resources available online, it gives me a bunch of ideas in teaching the Montessori way.
Why Montessori? I know friends who send their children to a Montessori school, but I don't know how Montessori works at all until I stumble upon a Montessori blog by a fellow homeschool mom who happens to be a Montessori teacher. So, reading the blog, I was impressed by how she teaches math to her students. The materials and strategies caught me, that I wanted to apply the same teaching approach to my children. I like how Montessori translates factual to abstract as It gives children an idea how things are structured, rather than just memorizing it.
And so, to kick off Montessori at home, I did a DIY ten boards to teach my boys the linear counting.
The original ten board looks like the image below.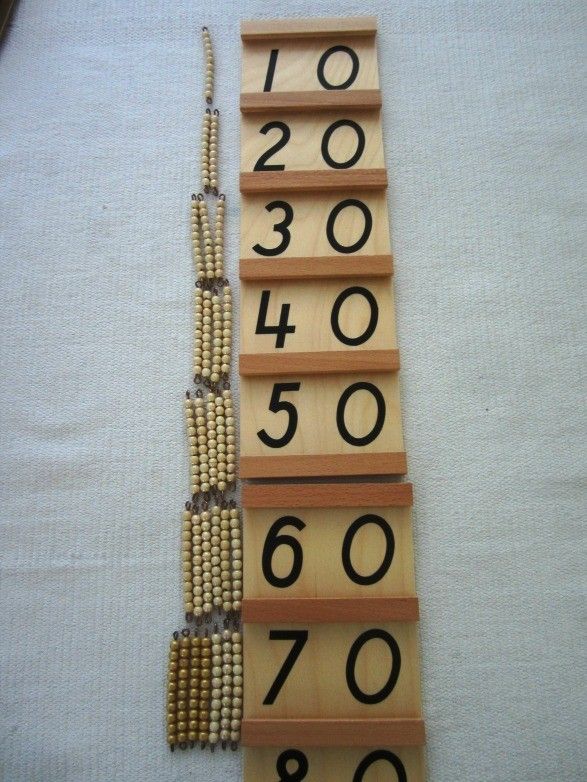 And this is my DIY ten board.

For the board, I downloaded a free template from Liveable Learning . Then I printed and laminated it. For the bead work, I use a plastic silver bead. I was originally planing to use yellow or gold silver, but it was not available in the stationary shop near our place.
Ten Board can be use in introducing quantity and symbols as well as the association of both. It is also a good strategy to teach counting 1 to 99 to kindergartens.
My boys were curious the first time they saw the board and they were attentive and responsive during our session. We will be doing more of this, and I hope to finish the thousand block diy.