My kids giggles once they knew they'll be doing arts. Same thing goes with the group of kids I teach at kids church. They scream in excitement once we're about to do arts activity. Kids just love arts!
Recently, I stumbled upon the works of Vincent Van Gogh, to which I was fascinated. The starry night & The Wheat Field with Cypresses were my favorites. And so, inspired by those two, I decided to let the kids do some Van Gogh inspired arts. I love the whirling bright clouds of his Starry Night art, so the kids had worked on swirls in this activity.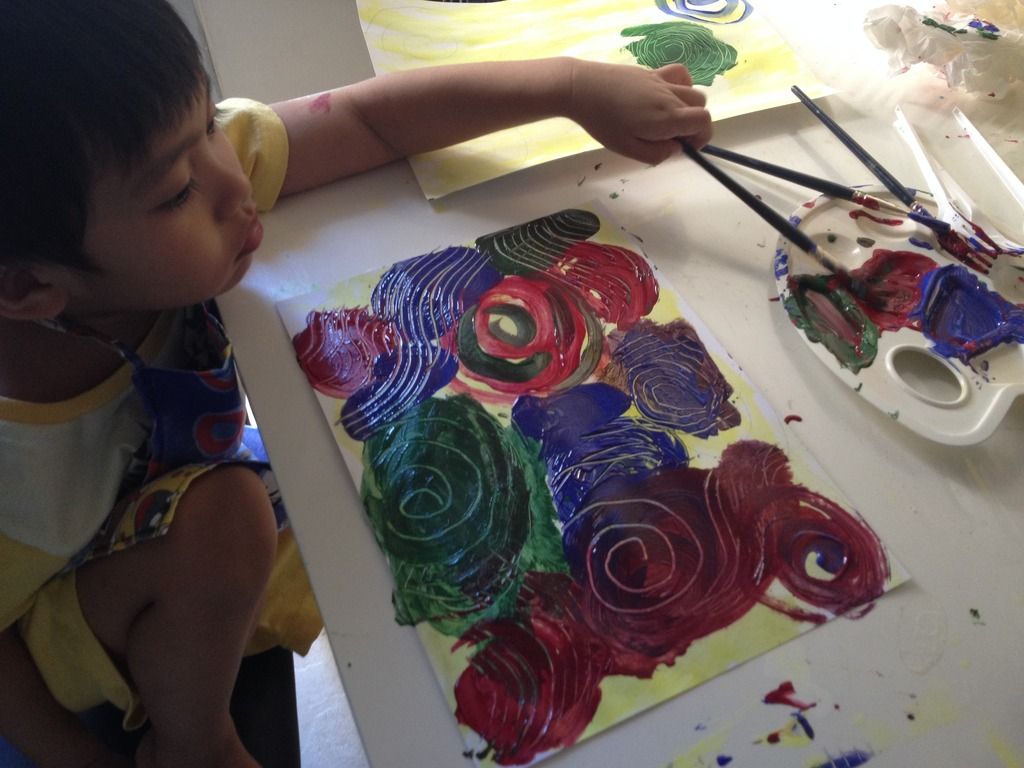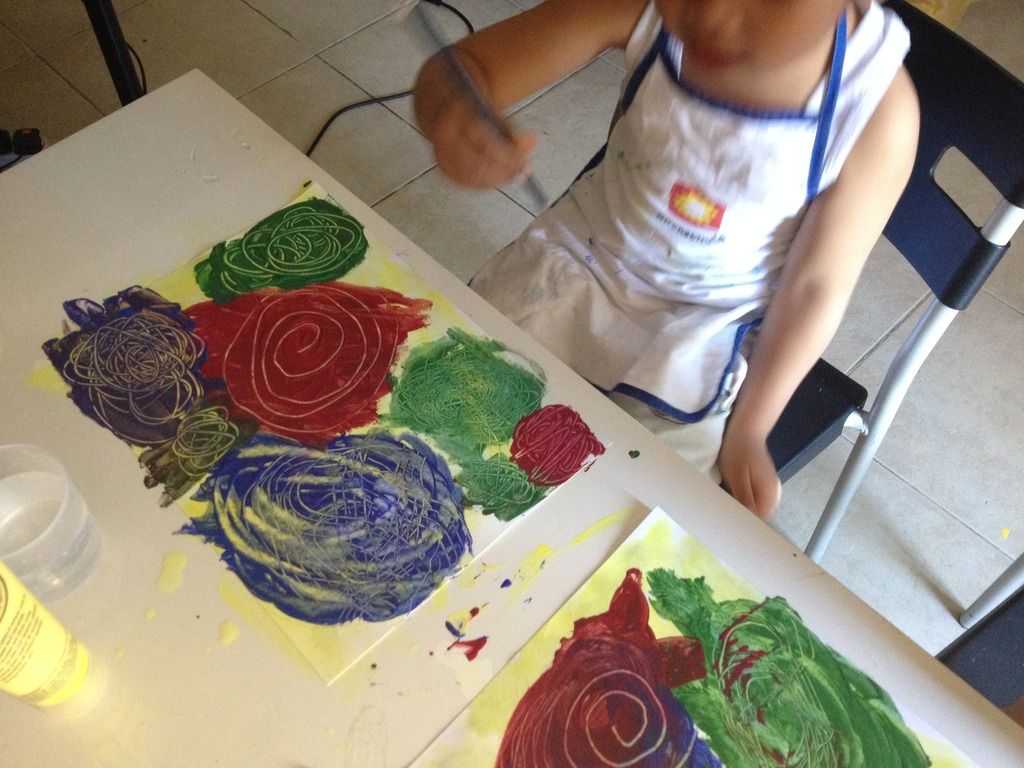 This is an easy artwork for preschoolers. You only need, acrylic or poster colors, paint brush, fork and construction paper or oslo paper.
Here's how to do it:
1. Choose and paint your background, then let it dry.
2. Sketch your artwork idea. (landscape, object etc.)
2. Decide what colors to use. If you are using poster color, try mixing it with glue to thicken.
4. Paint, then use fork or the end of the brush to create patterns.
5. Hang & dry.
I love the result, and the creative time with my boys.