I've seen a fellow homeschooling family done this, and I thought that this would be a fun art activity for my children. So we finally did. Sharing how we had fun with marble painting.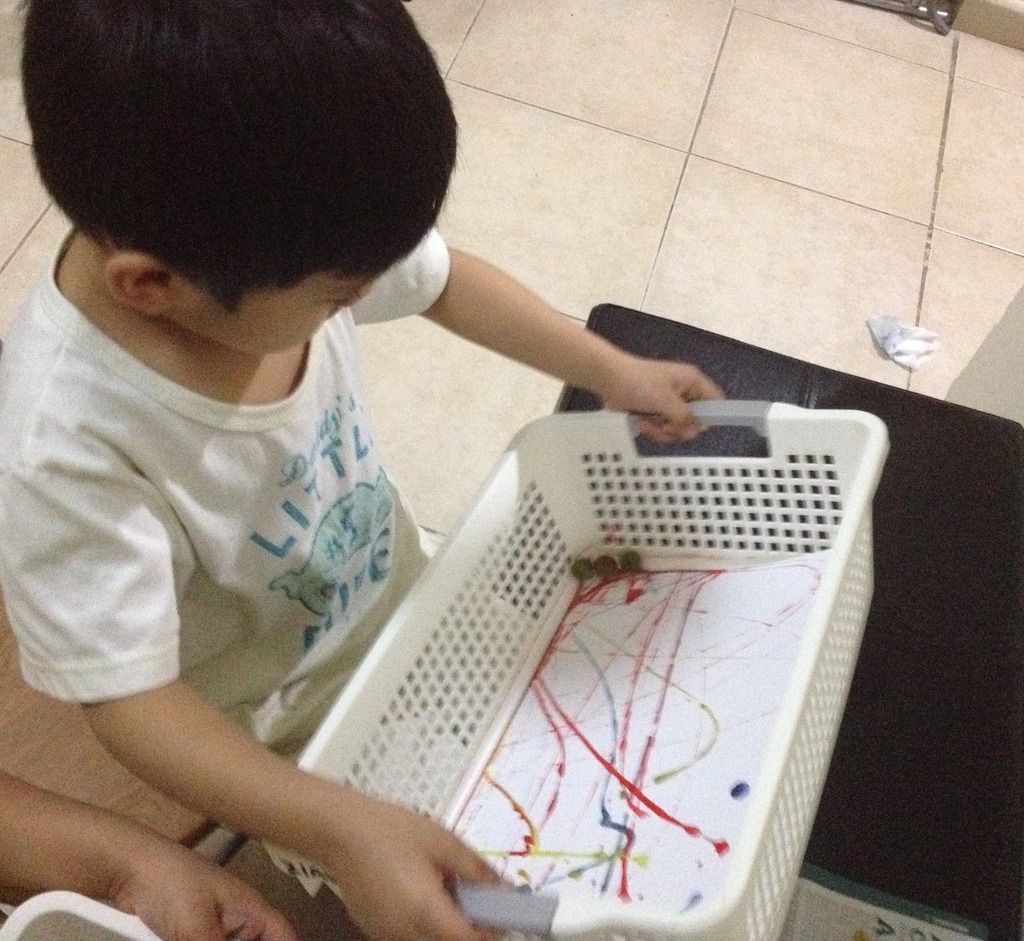 The kids were introduced to primary colors, so we used red, blue & yellow poster colors and placed it in a small plastic cup. You will also need white construction or oslo paper, a tray and marbles. These are the materials you will be needing in this activity.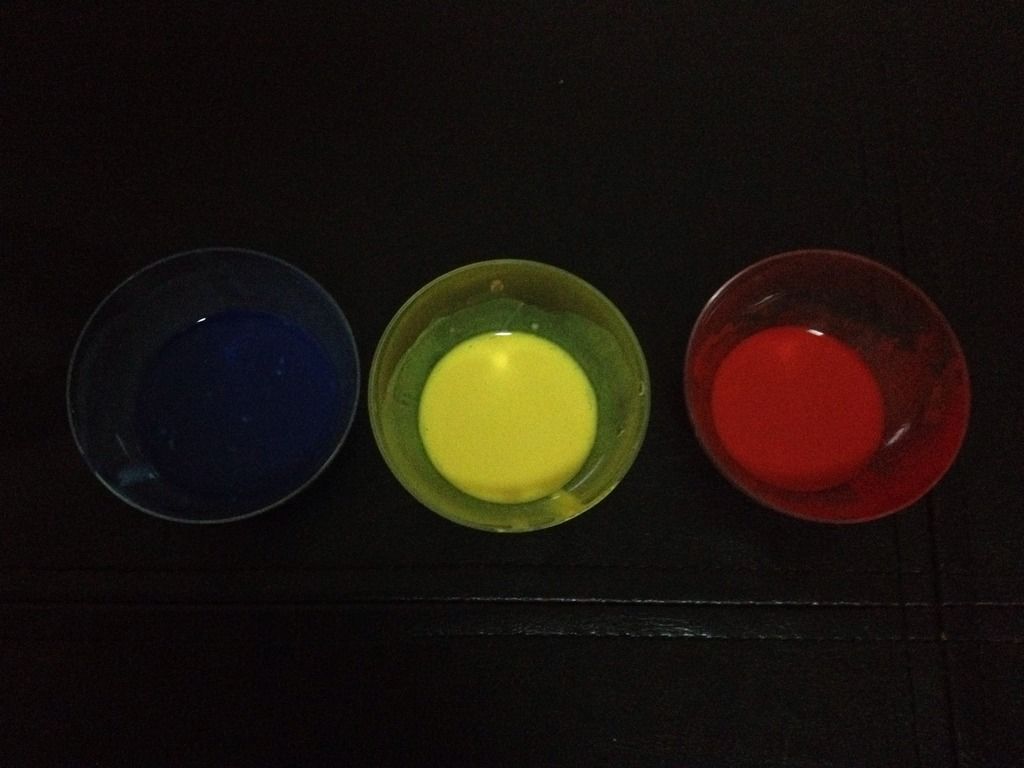 Once your materials are ready, then the fun begins. Place the oslo paper on the tray. Dip the marble on the colored cups, make sure to fully cover the marble with colors. Then place it on the tray where the white oslo paper is. And then roll the marbles!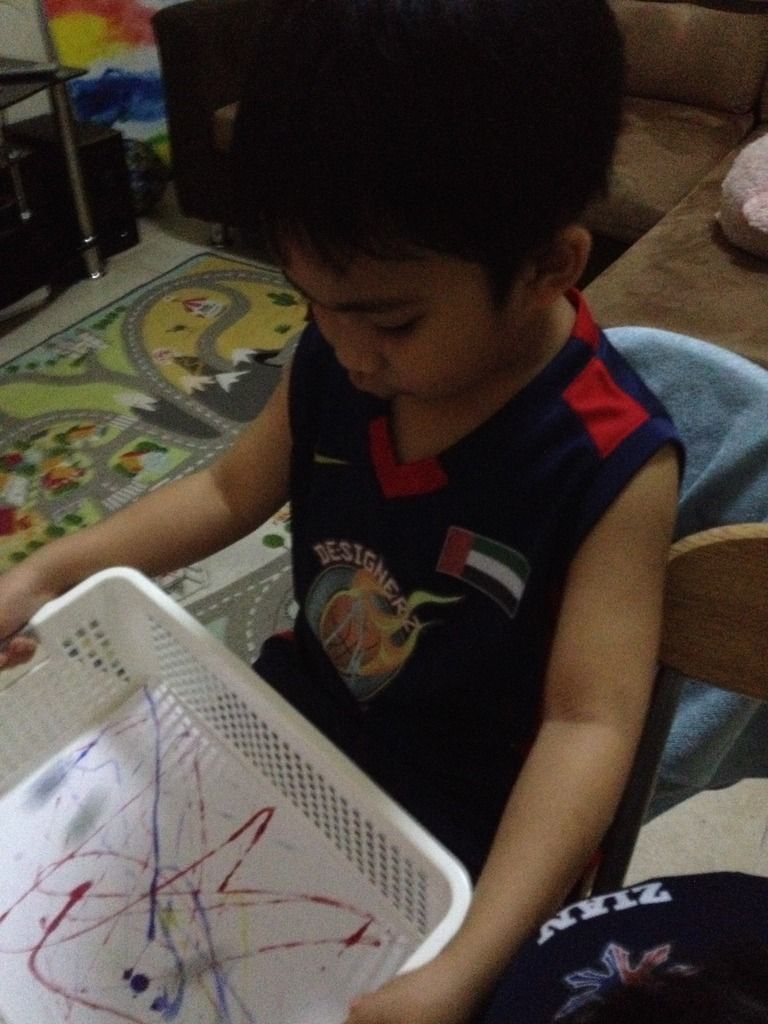 It's a bit messy, but surely a fun activity for kids. And the result? A lovely abstract painting!

Your kids will also love this. Give it a try and have fun. Enjoy!