Recently, I've been seeing pretty letters made and posted by friends on social media. I admired them for their God given talent, and I was inspired and stirred to practice (again) my lettering skills I used to have way back high school years. And so, I gotten into this new journey that was close to my heart not so long ago – Calligraphy – the art or making pretty letters.
There are variety of calligraphy materials and I wanted to start with brush calligraphy using brush pens. Living in Dubai, I didn't know that it was a challenging looking for brush pens. I wanted to get hold of kuretake zig brush pens but it's not available here. Instead I got a faber castell 6 pitt brush pen, I got from Kinukuniya in Dubai Mall. Before I got hold of this, I visited several small stationery shop near my area, but it's not available. I searched online and found out that kinukuniya carry calligraphy materials. They have Koi, Copic & Faber Castell brush pens. Sadly copic black brush pens was out of stock so I went home with colored brush pens from faber castell. Kinukuniya is located in level 2, Dubai Mall.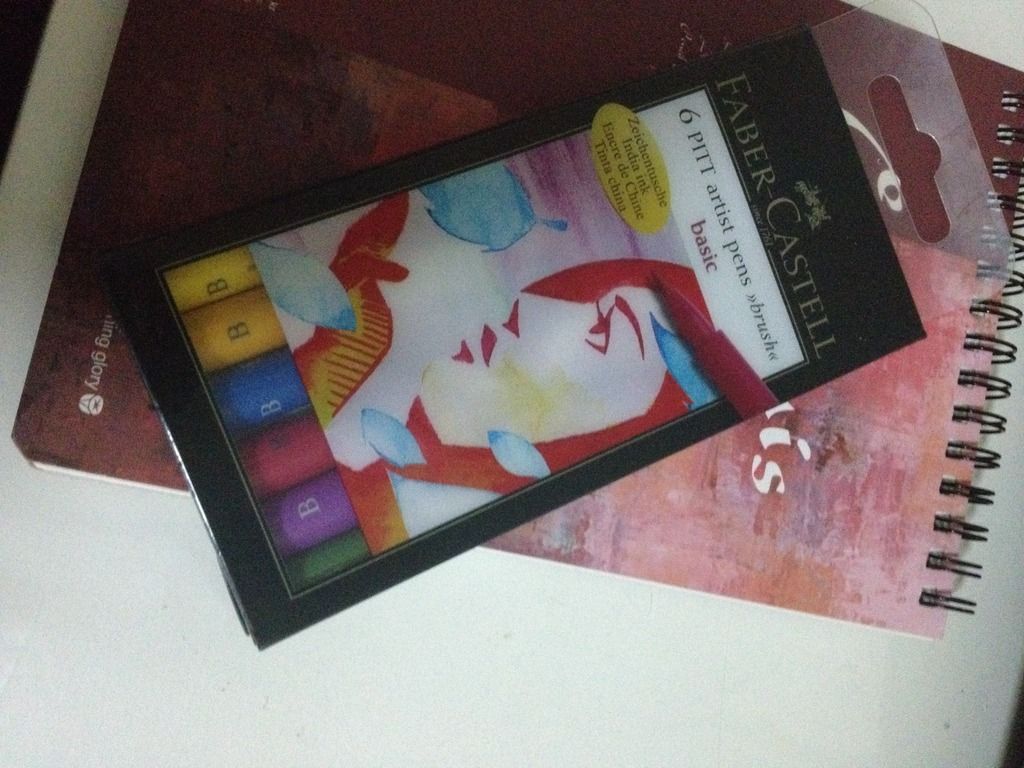 Meanwhile, here's a newbie finish product.