Recently, my husband and I went to General Directory of Residency and Foreign Affairs, Al Manara Branch (near noor bank metro station) to cancel my visa under my husband sponsorship, in order for my company to initiate the processing of my employment visa.
GDRFA opens at 7:30 in the morning. Be sure to be there ahead of time so you'll be first in line. The cancelation process was swift, as long as you have all the requirements needed. Below are the requirements needed to process the cancellation.
Passport & Visa page copy of the sponsor
Original Passport of the sponsored
Emirates ID of the sponsored
Copy of application form prepared by Typing agent.
Procedure
1. Have your application typed by typing agent nearest you. Tell them you are going to cancel your visa. It costs us 100.00 dirham. They will give you a copy of application form for you to submit to GDRFA.
2. With all the requirements given above, the sponsor should go to the nearest GDRFA to process the cancellation. It is not necessary for the sponsored party to appear in person at the GDRFA. It took us less than 2 hours to process the cancellation, but it depends on how long the cue is.  They will give you 2 copies of signed cancellation application, and the visa page on your passport will be stamped cancelled, and you have to surrender your emirates ID as well.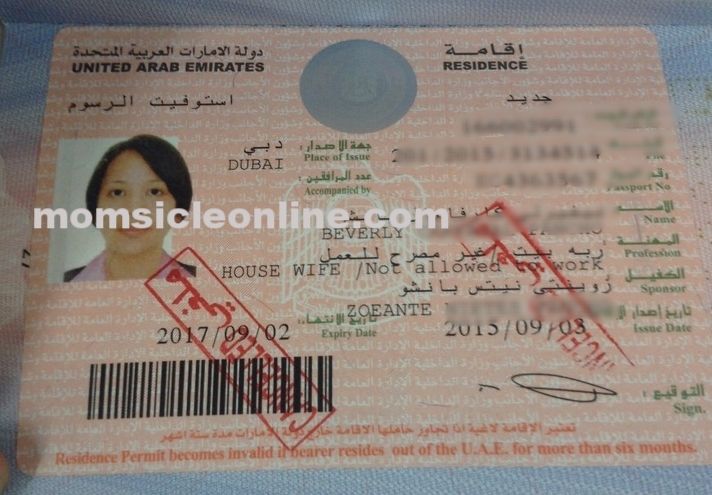 A 30 days allowance will be given to you to apply for a new visa under your employer sponsorship.