Spelling is a skill equally important as reading. While our boys are emergent readers, they need to buckle down on their spelling. Our boys learned the ropes to reading at an early age. And so, I thought that spelling will be a breeze for them. But I overshoot the mark, the boys were in a pickle and being bilingual also contributed confusion on their spelling, they have both English and Filipino subjects and they speak both languages, hence the mixed up of both, when spelling is a usual occurrence.
Having observed that, I realized that teaching spelling and reading have a different approach. It was an advantage that the language curriculum they use is substantial for spelling improvement, but since they're not really big on writing, it was a challenge having them write spelling words. And so, I have to squeeze creativity on teaching spelling. And you know, when my wheel of creativity runs dry, I run to google. Glad I found generous websites, who shares creative ways of teaching spelling.
If your child needs to improve spelling skill, check out the list of blogs below, for fun spelling activities.
The Measured Mom's Spell it game
Spelling Activities from every star is different
Gumball Spelling Theme Activity from The Measured Mom
Online Spelling Puzzle from The kid's page
Window Writing Spelling Words & Practice from Teach Mama

My children loves the spell it, spelling game from the measured mom. I downloaded and printed her free spelling games, played it with the whole family at least two or three times a week. A Few weeks of playing this and at the same time doing spelling drills, we have seen Zoe improved in spelling.  The game needs a dice, playing pieces, top cards/spelling words.
The players should take turns reading the spelling words to the other player.  The other player must spell the word correctly to be able to roll the dice and advance.  You can have the option whether to write the spelling words or to spell it aloud.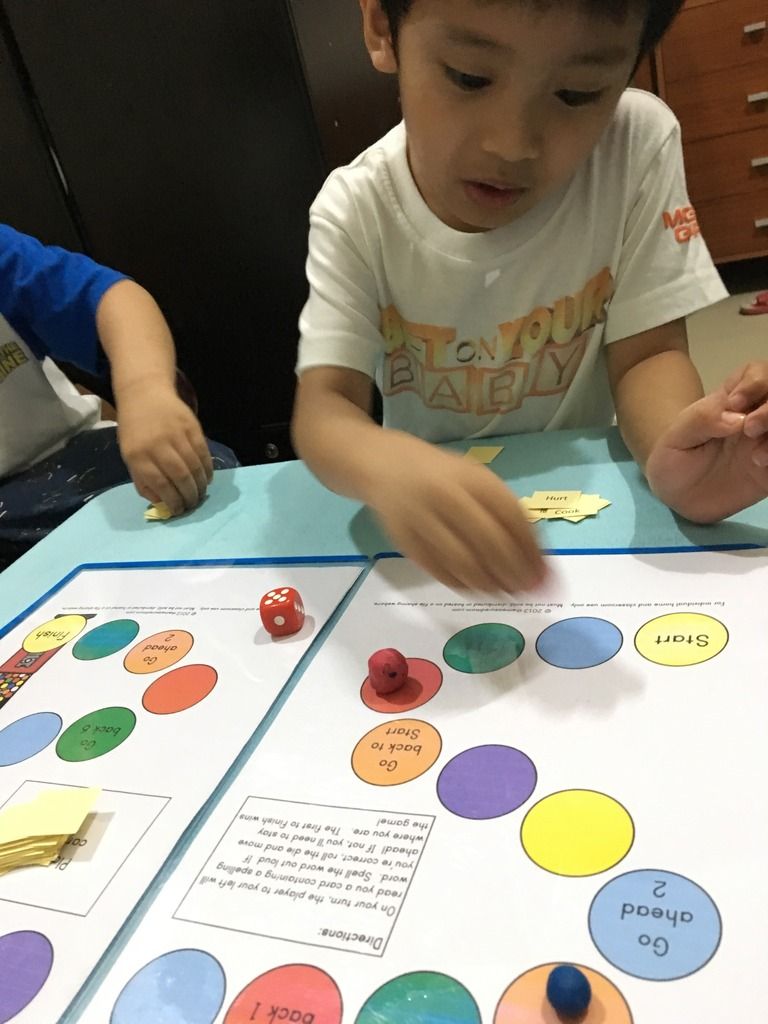 Spelling game is fun and substantial way of teaching spelling to children.