A few weeks after the learn group's field trip, the boys were telling me they miss their homeschool friends. Then the following days, they were asking if they can meet them.
Poor boys, it's a challenge for us to bring them on a play/learn date with co-homeschooled kids on a weekday, because my husband and I are both working. We cannot also schedule
a play dates on a weekend, because that is where we maximized our homeschooling, unless there are special events on weekends, then we'll give way.
And that's why, I am glad that recently, the boys were reunited with co-homeschoolers even for just a day, for the Homeschool Global first ever sports fest. Of course, the boys were elated after finding out, about the event. They were actually counting the days perhaps because of excitement.
The Filipino themed sports fest was held last November 19 at Zabeel Park. The goal was to expose our children to Philippines' traditional sports. I don't think children today have any idea how to play, luksong tinik or patentero as they get to spend more time playing with gadgets, and if they hit the outdoors, I don't think they will be playing agawang base in UAE. It is arguably a good idea to come up with this kind of theme and let the children experience the game that their parents used to play, when we are their age.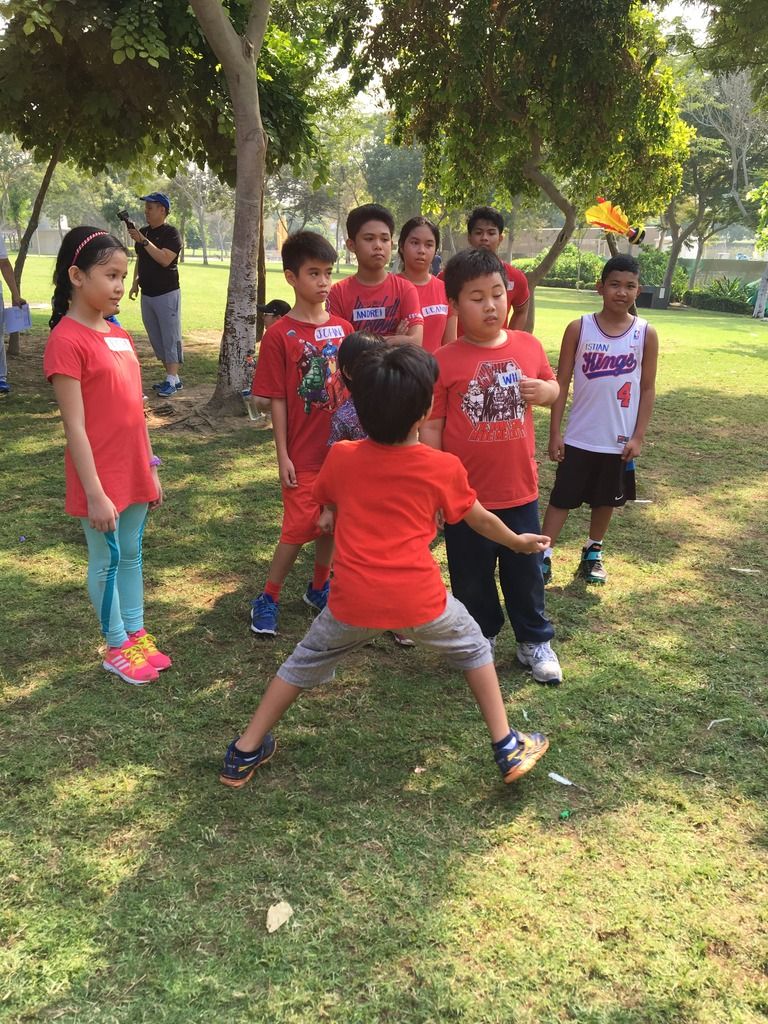 Funny that sometimes the kids were sometimes quirky, whenever we introduce new game. It's as if they're startled that there is such game.It was also a good time to teach the children about sportsmanship.
Seeing a growing number of homeschooling families in the UAE, was a good sight. Families from Abudhabi down to Sharjah, came to join the fun. I hope next time families from other emirates will be able to join us as well.
The kids were ecstatic, and the parents were into the fun. I enjoyed cheering for our kids, and meeting new friends who share the same passion as mine.