I remember the excitement, the music, the voices of multitude individual becoming one voice in worshipping our living God, and above all, the presence that every Christian longs, the Holy Spirit. These are so far the good memories I have, having experienced worship with Hillsong United back home. And it's such a joy to find out that I'll be able to experience this once again, right here in the UAE.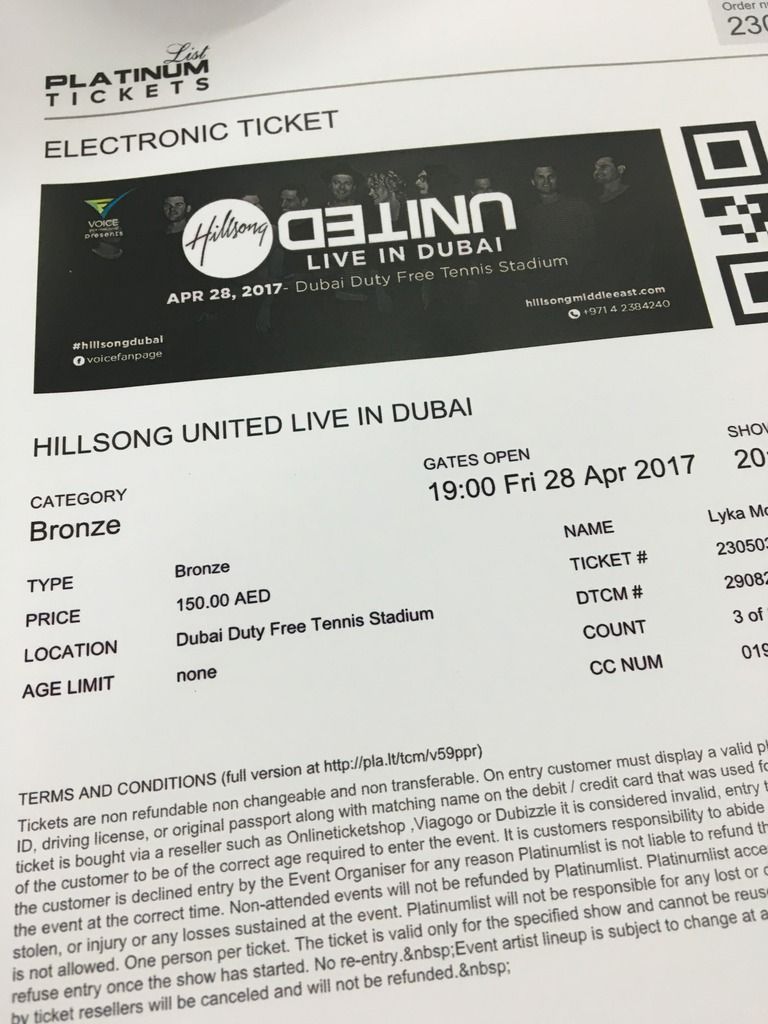 If you haven't heard about it yet, Hillsong United is coming for a worship concert in Dubai on the 28th of April 2017. If you haven't grab your tickets yet, bad news because tickets are sold out, but! but! the good news is that they're opening a second night on the 29th of April, so don't miss the chance, go buy your tickets now! We've got ours, can't wait for this to happen.
You can purchase tickets at www.platinumlist.net. Visit the website for ticket price and seating arrangement.
Hope you could be one of those voices, praising & worshiping God.