Today the little one had his first day at the park. Hubby and I bought him along to Lake Garden together with few KL Pinoy Photography buffs for a Product Shoot. This was baby Z's first day out in a park. Along with the excitement I was actually worried about insect bites since his skin had been reacting badly with insect's bites so, I did not forget to bring along insect repellent to protect him from the bites.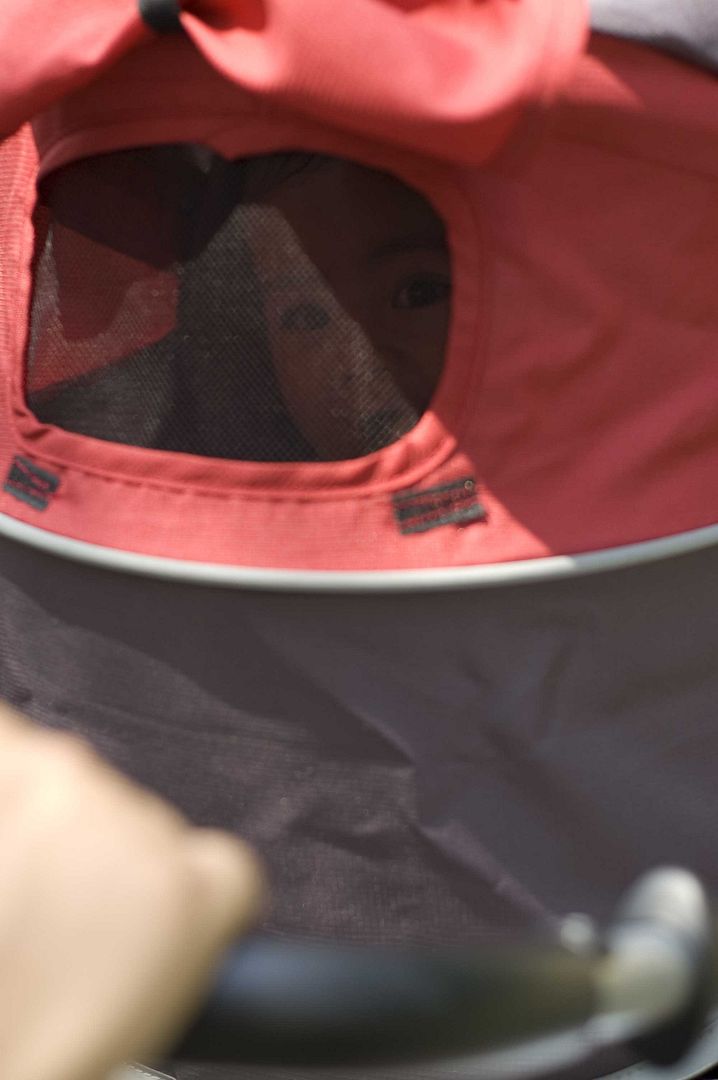 While I was busy with the shoot, Hubby and the little one took their time exploring the park. During the early stage of the shoot, I can still see them within the shooting area but as we go on and moves on to different site location my eyes can't reach them both. I wasn't worried; I know hubby will be taking the little one somewhere to enjoy the place. When were about to change site location for the last time, I saw them both coming.


And as I mention they just went to look for some fun. Hubby handed me my phone to show me something. Oh…It was a video of the little one riding the swing for the first time.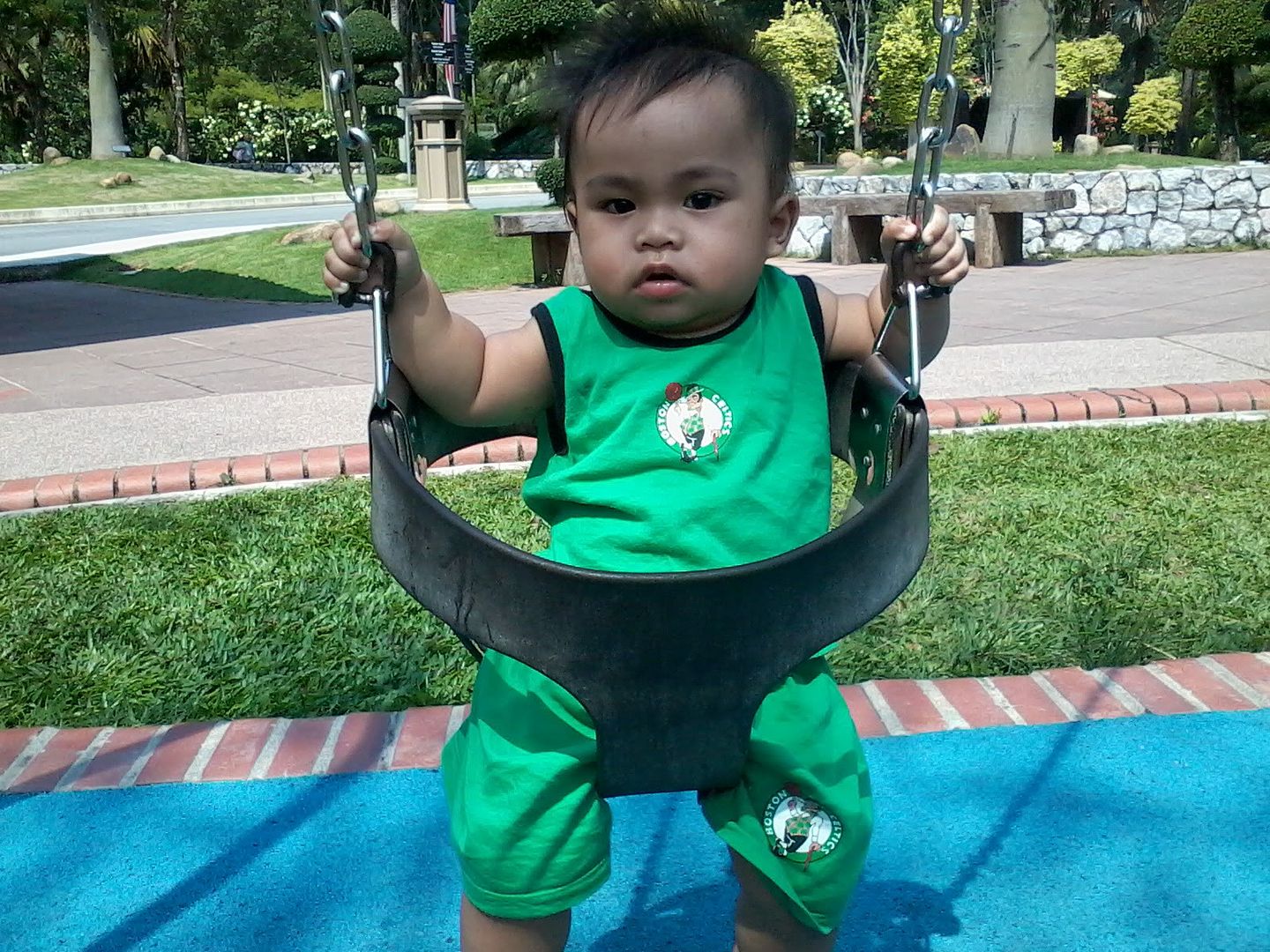 That was so cute! According to hubby it seems that he enjoyed the ride since he was not afraid and he didn't let go off the rope when he took him out of the swing! I missed that but thanks to hubby for recording that moment for me. My little boy is really outgrowing the baby stage; he is now showing us more of a toddler! That was a fun filled day for baby Z and daddy and of course for mommy and shooters too!