I was excited and ready to attend the Pinay Mommies Community Grand EB last November 22, 2011 but unfortunately, I wasn't able to make it due to an urgent work commitment in Kuala Lumpur. Sigh…It was all set for me, I had my token and everything then suddenly I need to leave the country. For the second time around I wasn't able to make it to the EB.
Without knowing that I won't be able to attend the event, three weeks before the event, I was able to prepare my tokens for my fellow mommy blogger. So I asked my good friend mommy arcee to hand my tokens to the mommies on my behalf. I'm glad that she gracefully accepted my favour. Look what I got from fellow mommy bloggers, I was overwhelmed with all these.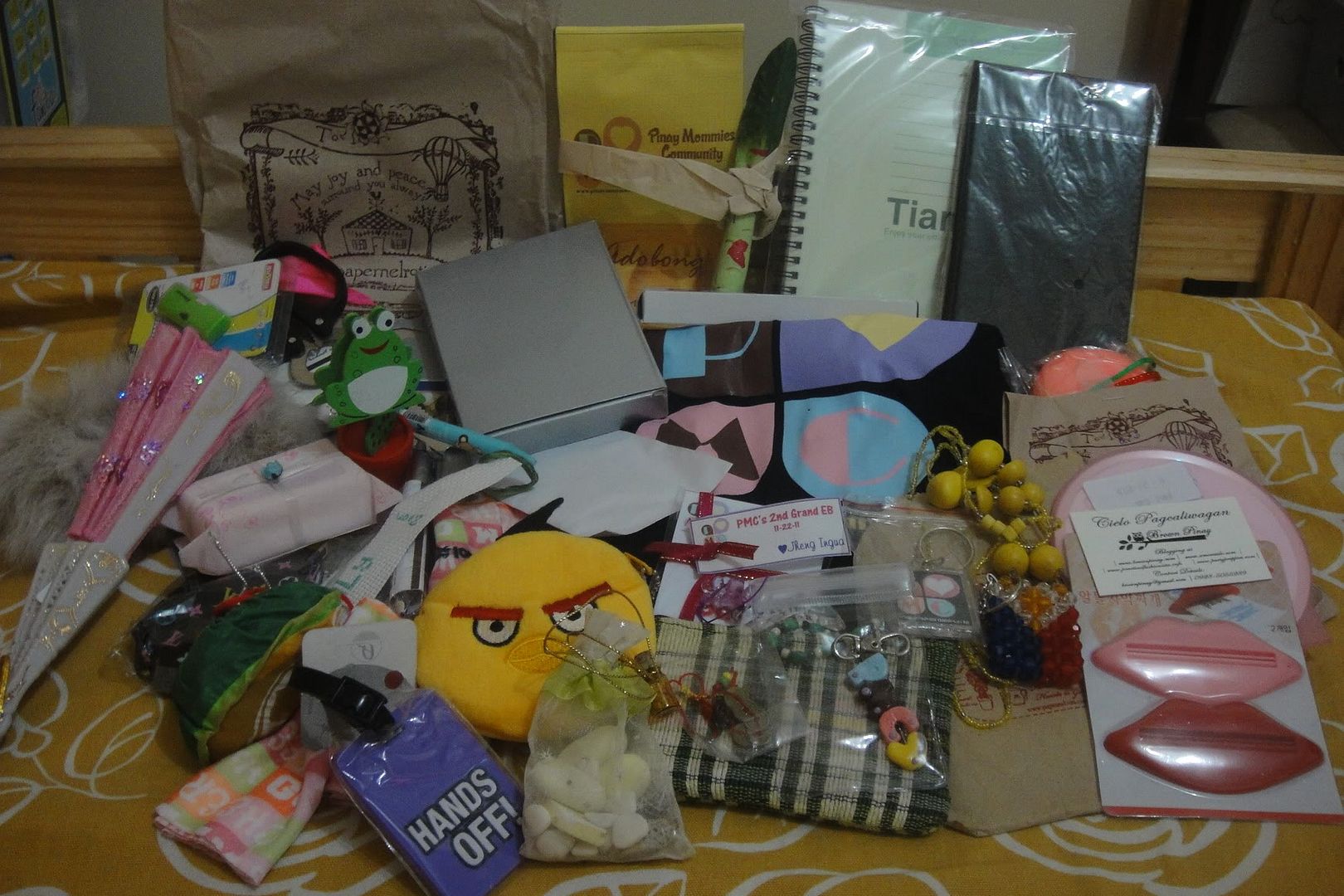 Despite my absence, I had these tokens from my PMC family that is something worth keeping. Big Thanks beautiful moms! Hope you like my token as well!