Creating a delightful indoor/outdoor space between your home and garden can provide a haven of rest and relaxation to be enjoyed year round.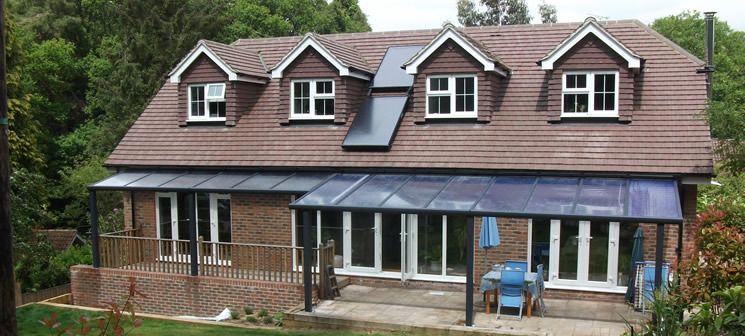 Begin with a traditional veranda found at nationwideltd.co.uk or choose from a variety of quality roller shutters from Nationwide Home Innovations provide the perfect starting point for your creation.
You can design your unique veranda to your own specifications without compromising on quality or losing out on the amount of natural sunlight you receive indoors.
Pick the right plants for your surroundings
Once you have the space set up, think about what plants are suitable.
Considerations to bear in mind are lack of direct sunlight – most verandas are sheltered – and the growing potential of your plants.
Ideally, you should select easy to care for plants that are native to your region, as these will flourish best in your particular climate.
In Britain, plants such as red valerian, zinnias, ferns, aster and geraniums look beautiful and thrive well in the cooler climate. These plants are pretty hardy and do well in pots or hanging baskets. They need very little sunlight, and can cope without water for a reasonable amount of time – perfect for those of us who are full of good intentions but occasionally a little forgetful!
Try to select plants that do not grow too tall or can be easily pruned to prevent from blocking your view of the great outdoors.
Strike a balance between style and comfort with furniture
Furniture on your veranda should be comfortable and pretty whilst still practical.
While your veranda is on show and therefore wants to look appealing, it is likely that children and pets alike will trail mud in from outside.
Keep a balance between furniture that looks nice and that which can be easily cleaned. Wicker chairs or pretty wrought-iron patio furniture works especially well.