When the fire exit alarm rang last Friday afternoon we were jumbled reckoning if the alarm was for real. Some of my colleagues went to check what was going on outside and they were greeted with the nosy people (just like us) from other office. We then assumed that it was a fire drill so we went down the stairs all the way from 24th floor even if there was no notice for fire drill from the building administration. At the fire exit stairs while approaching 10th floor there was a smoke that leads us to a conclusion that there might be a fire, so we rushed down till we reached ground floor where people are rushing out of the building. I was tense a bit so when I saw one of the marshals while heading our way out I did not hesitate to ask what was going on, thankfully it was but a Fire Drill.
Under the heat people flocked together in front of the building. There we have witnessed a demonstration on fire safety evacuation plan. I have been to several fire drill, but this one at the Philippine Stock Exchange Center or commonly known as Tektite (just don't ask me why its called tektite) is very educational. Yes it was tiring going down all the way from 24th floor by fire exit stairs but I would say, our participation was worth it as I learned something from the bottom up.
The firemen has shed light on fire safety evacuation plan. This is to educate people on how to evacuate safely when there is fire. There were even people from different offices who participated in the demo. After which a short lecture on how to extinguish fire was conducted by the fire department head of Brgy. San Antonio Fire Brigade.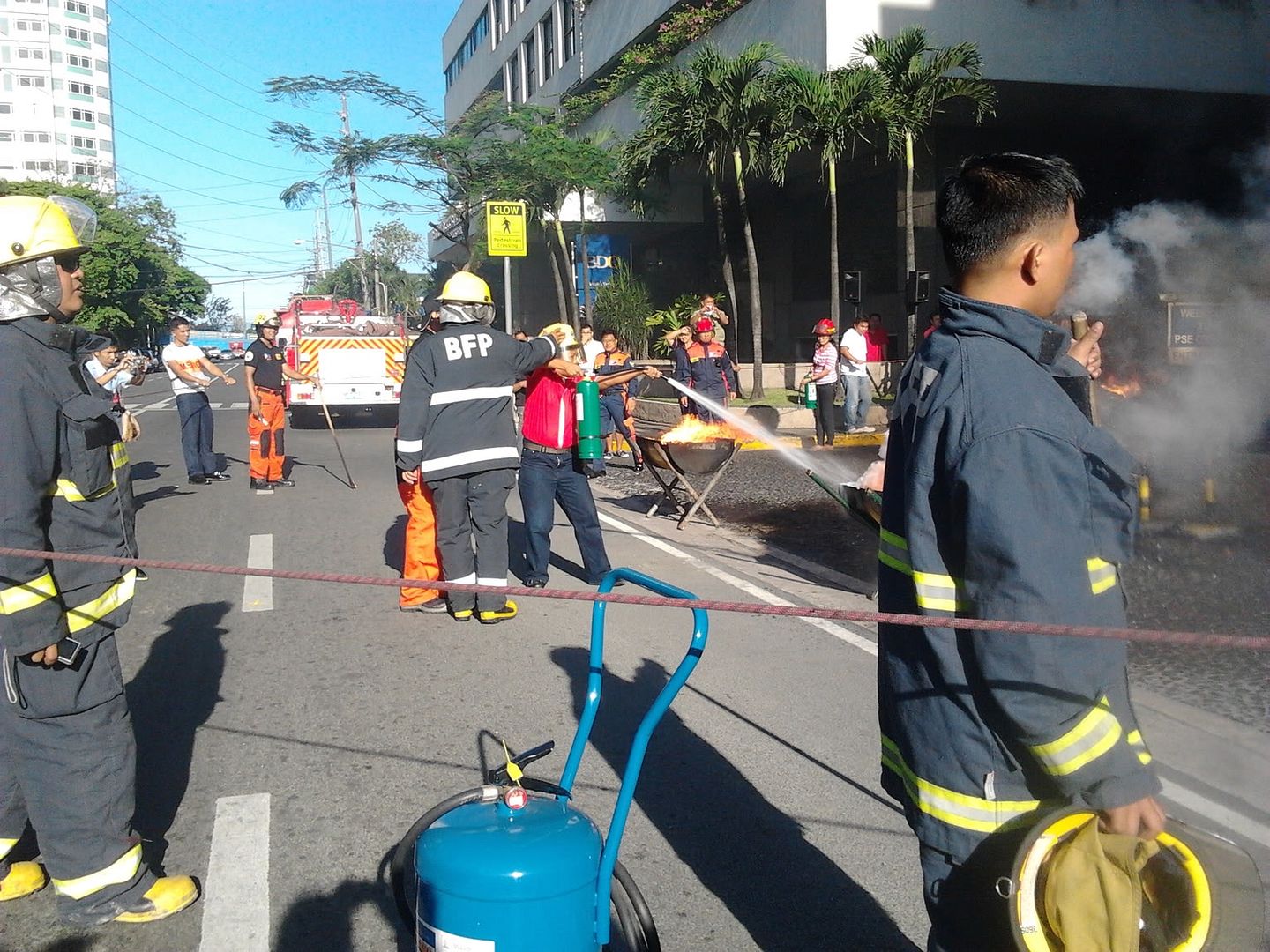 Here are few things that was scribbled in my mind during the lecture.
Remember the word SAFE which stand for;
S-shout out loud!
A-advice the fire station.
F-fight the fire
E-evacuate.
And when using the fire extinguisher remember the word PASS.
P-pull the pin (where the inspection tag is attached) which locks the handle.
A-aim for the spray nozzle, remember to aim low at the base of the fire.
S-squeeze the handle to diffuse the contents.
S-sweep back and forth while spraying the base of fire.
There were also fire men demonstrating the proper usage of fire extinguisher and they even asked for volunteers to try it. Though I was hesitant to try it I was able to witness the demo and from their (i think) I have the guts to extinguish a fire more than i could think of.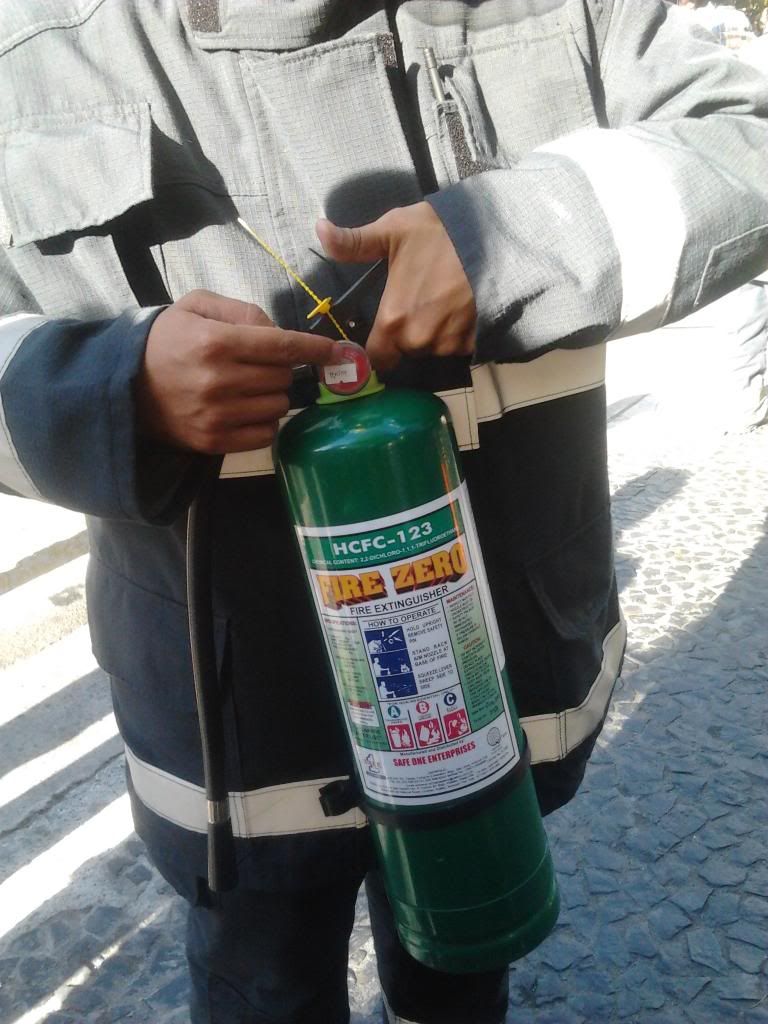 So, on the next Fire prevention month, don't ignore fire drills, participate and be equipped with fire safety rules!