Being into a great balancing act as I juggle between family life and career, I have been thinking of giving myself a treat this Christmas. Well, I am thinking of buying myself something that I won't only benefit but my whole family. I keep myself busy during my break-time browsing Lazada PH, hoping to find great buys for the holidays and yes, I discovered a lot of stuffs. I am surely to go online shopping for some stuffs including the cookwares that I consider something for me and my family. Since, I love to cook whenever I have the time to, this would make us have great meals during the holidays and other special occasions. First among the few cookwares I want is a multi-cooker which I think for me is such a practical buy.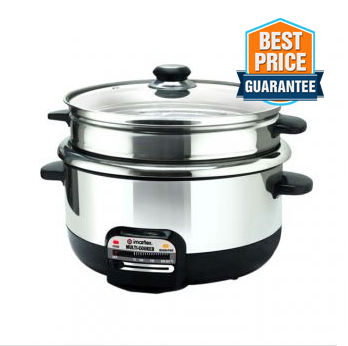 Well, I still have to finalize my list, in order to prepare my budget and not to miss on anything, especially the important ones. With a lot of convenience that online shopping gives, that is where I am buying my gifts for my loved-ones also.
How about you, have you started with your Christmas list already? I suggest, don't forget to give yourself a treat as well, for every Supermom deserves it.