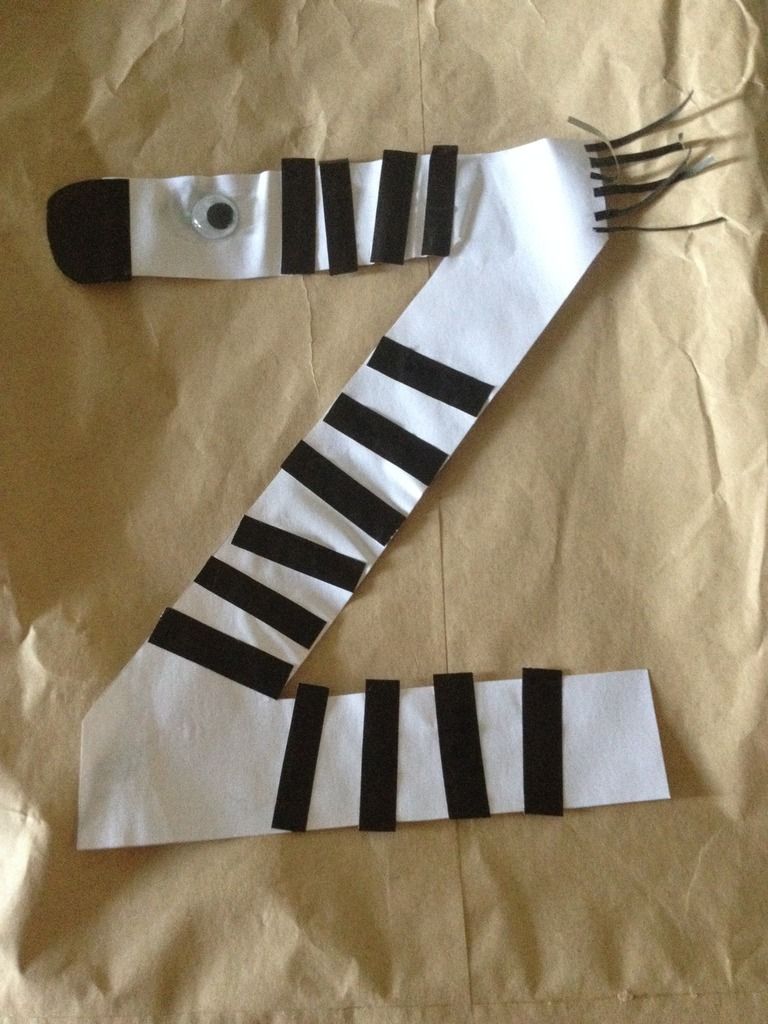 Z is for Zebra! Having had finished letter B, the boys were expecting letter C next in line. I originally planned covering it chronologically, but after further researched, I found out that it would be more interesting for the children if we introduce first the letter of their names. So, we jumped from C to Z which is the first letter of my boys' name. Since, I purposely initiated this activity for our youngest Zian, we will be ensuing his name for the coming week.
Here's how our letter Z week went. This time most of our worksheets were from The Measured Mom. I used the level 1 worksheets for Zian and the level 2 worksheets for Zoe. Thanks a lot for those free printable!
Math
Practice counting and identifying numbers.

How many zoo animals are there? I asked them to circle the correct number.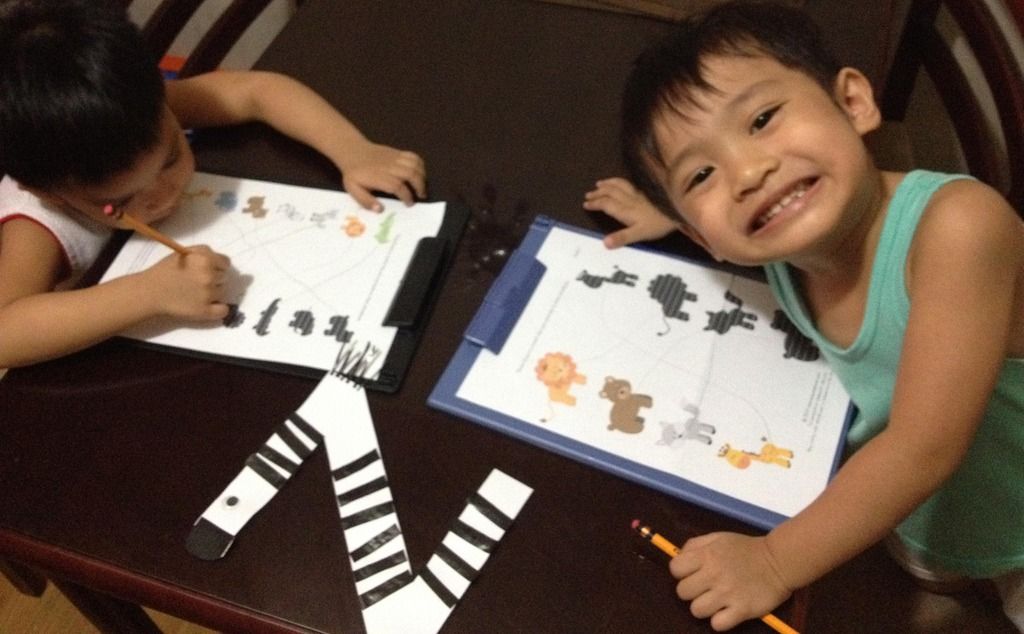 Here, they are matching the zoo animals to their shadows.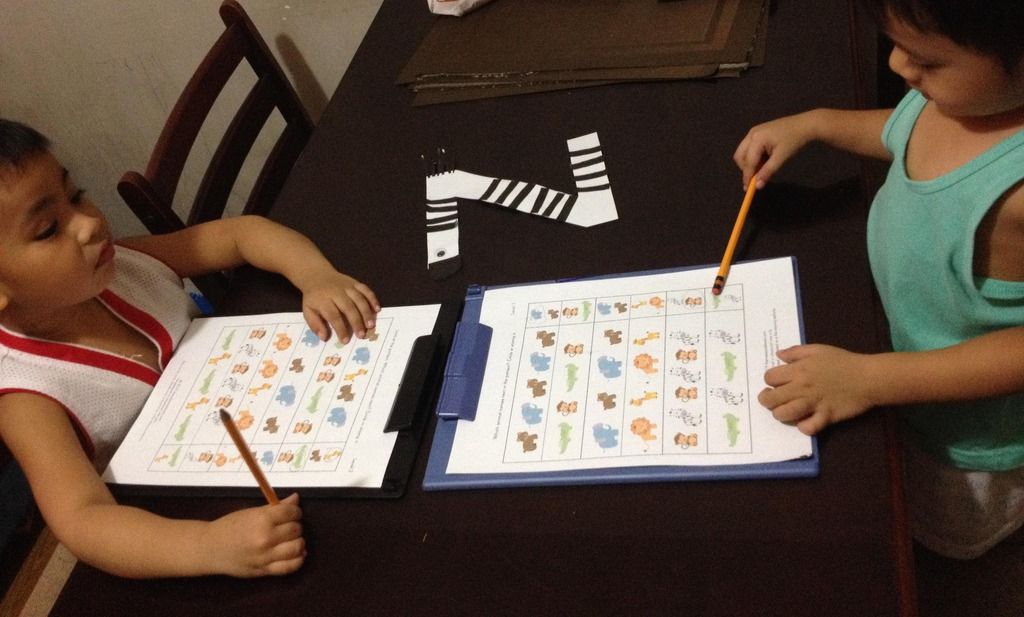 And then the pattern activity. Encircling the animal that comes next. They also had concept of size and classification of things activities.
Language Art
Tracing the giant Z in upper and lower case.

We also did one of the classics, identifying pictures that begin with letter Z, by coloring the picture and writing the missing letter.
Crafts
Z is for Zipper! Decorating Z with zipper print outs.
Books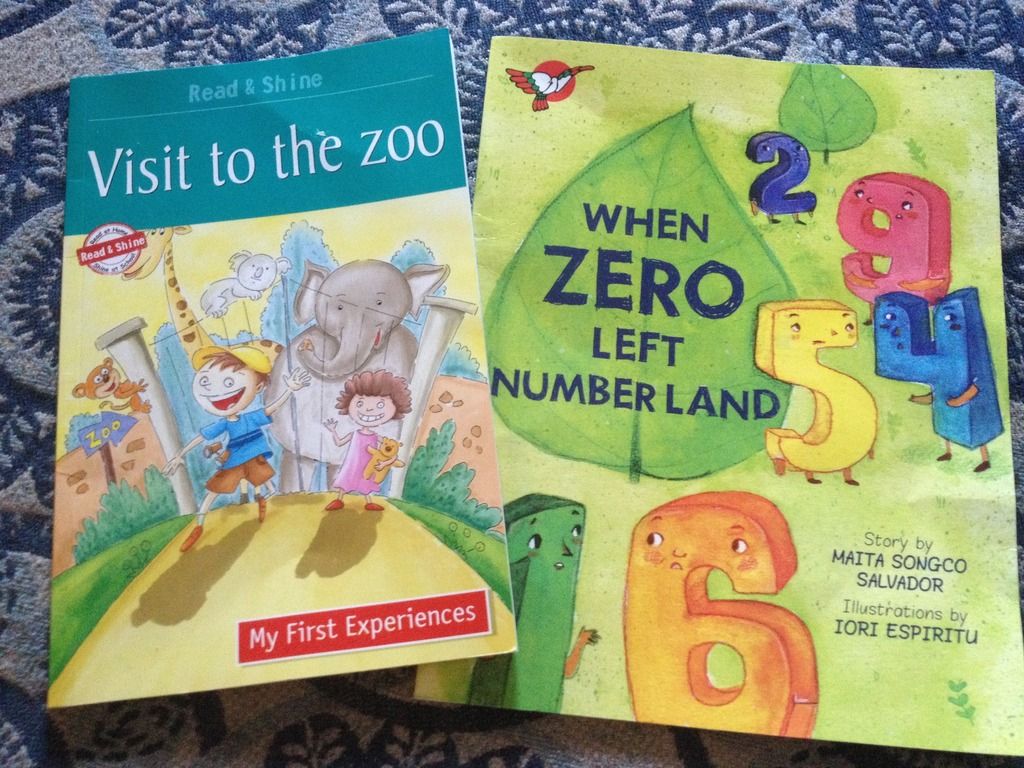 We were suppose to do a field trip to the zoo, but it was raining almost the whole week.