The boys had their mini botany lesson for a couple of weeks. I remember back in Manila, they love picking the flowers in our neighborhood. They would sometimes bring me freshly picked flowers when they come home from play dates. Living in UAE, I took advantage of the community parks to teach them botany, it has a variety of plants and it's free.
So this is how it went. After going through the text, introducing the parts of the plants and learning few songs, we brought the boys to the park nearby to facilitate interaction with plants. It's been said that children who gets to interact with the natural world lose their fear of nature and advance their recreation in the natural world.
We also brought along some activity which I got from the generous Measured Mom Blog.
.And after a week of learning, I gave them a botany project. Not just for Zoe's portfolio, but also to test what they learned.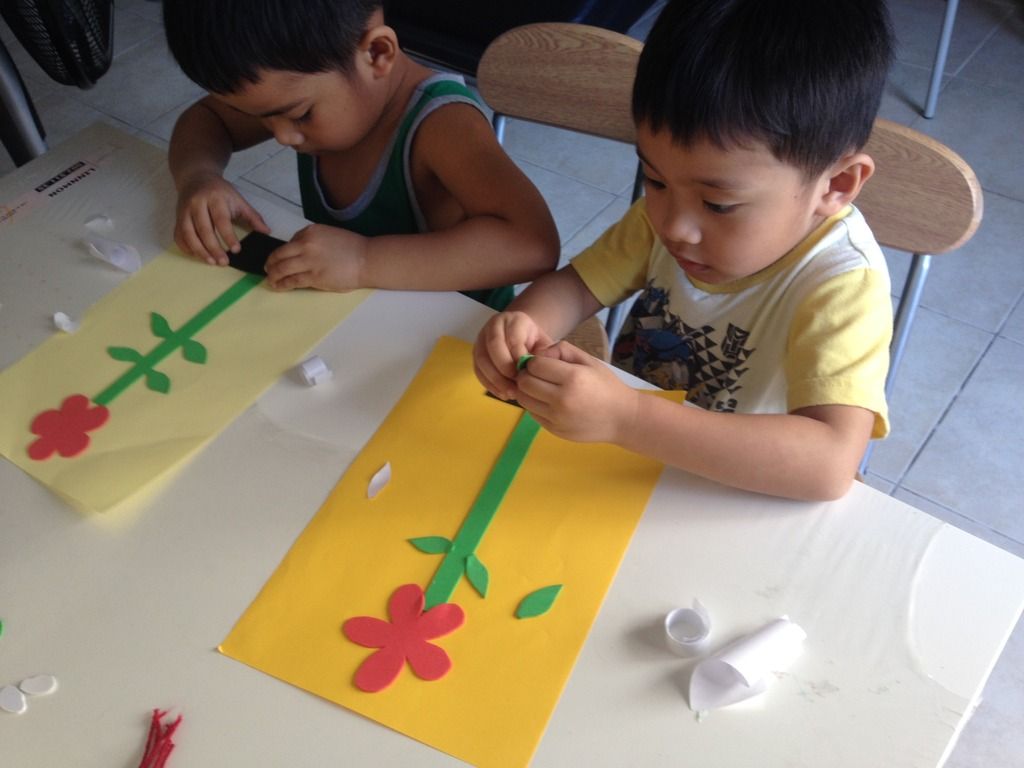 And that's our mini botany lesson.