I was tagged along by my husband to an Iftar with his colleagues at Chef's House, Radisson Blu Media City. I am not fasting but with the hype of Iftar Buffet in the city, made me want to indulge my appetite.
It was Arabic themed on a Tuesday, and I was a bit thrilled as I was about to take in foods that's definitely new to my taste. Although it's not my first time on an Arabic themed Iftar, I was still not sure if that was the right place to indulge.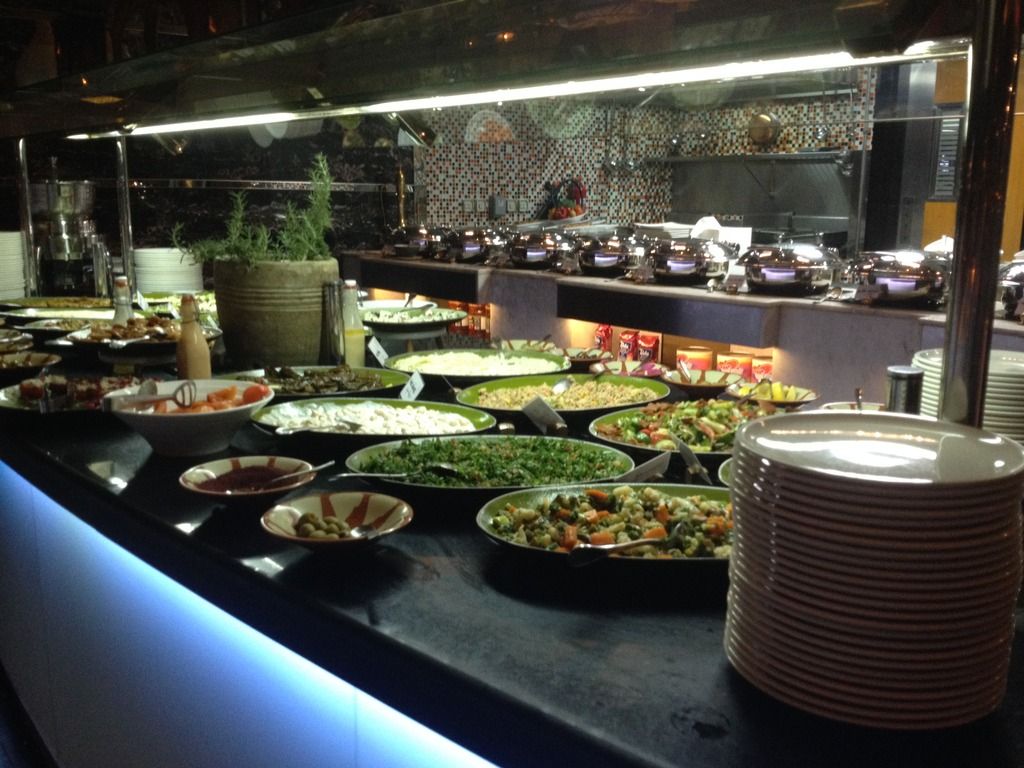 We were at the restaurant before the buffet opens. The buffet has various selection but it was not huge at all. The chicken salad looks appealing to me, so I started my meal with few of it and tasted good. And then the main course. I had atleast 3 dish, and among'st the three, the fish tagine stood out. I keep going back for more. The pasta was also good but it was spicy. They also have grilling station, from which they grilled tasty chicken. The ouzi was not really a big hit for me.
And then came my favorite part, the dessert. The date cake was delish! It was my first time tasting it, and its really good. Umm Ali was just fine, and I was a bit disappointed with the eggless chocolate cake. There was also this dessert called Jilebe, and since the name sounds familiar (sounds like the famous burger chain back home), out of curiosity I tasted, but it was not for my taste bud. They also have fresh fruits slices.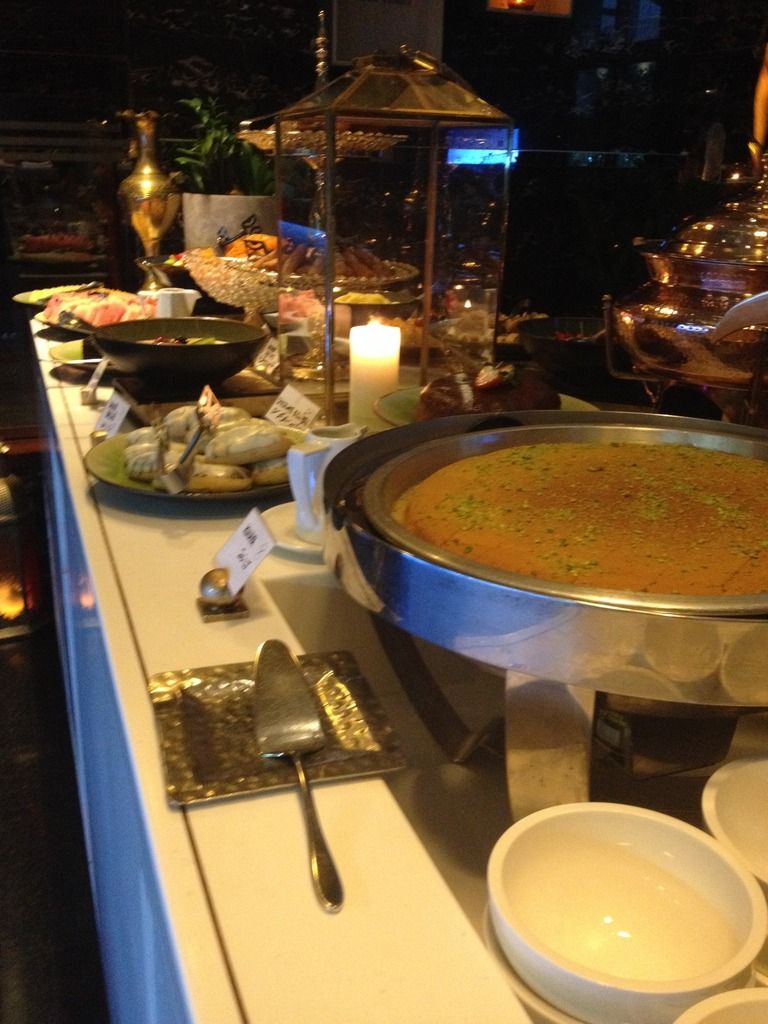 The place is not ideal for big groups, the ambiance was fair and service was good, although it was a busy night, they were able to attend to our needs. It was a good Iftar experience for someone exploring new dishes. I was satisfied and I want to come back for their Asian & Sushi Themed Buffet.
Chef's House Iftar Buffet costs AED 124, they are located in Ground Level, Radisson Blu Hotel Dubai Media City, West Tower, Dubai Media City, open from 7:00 PM to 11:00 PM (Sun-Sat).