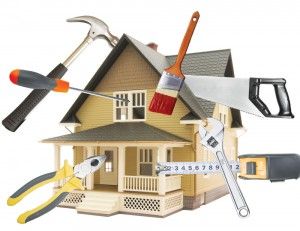 A residential or commercial renovation is a big step. It can be costly if you're not careful, especially if you're not sure which contractor to use. As you search to find local contractors near you, keep the following tips in mind and you'll be on your way to a smooth, stress-free renovation experience.
Value and Impact for Your Investment
You want a contractor who prides themselves on a focused and personal approach to working with clients, and one that puts excellent customer service as a top priority. Your contractor needs to know that your home or business reflects your taste and personality. They need to understand that changes made to your home or business are investment. They will not only affect the value of your property, but the work they do will make a lasting impression on your friends, family, and colleagues. Be sure to pick a contractor that you feel will work hard to do a great job and to delight you with high quality, beautifully rendered results.
The contractor you choose will show off your unique style through effective and careful changes to the style and organization of your rooms. It's important to ask questions that will ensure you can make an honest appraisal of each contractor you interview, and what specialties they offer. For example, Renovation Experts offers distinct types of renovation from bathroom and kitchen renovations to room additions.
Questions to Ask
First, observe the staff at your potential contractor while you're visiting their offices to collect information. Are they friendly? When you interview managers, foreman, and workers, you want to collect relevant data for your renovation, but you also want to ensure that you can expect a quality job from the contractor at all levels. Do they give you the impression that they'll work hard to achieve your goals? Have they convinced you they'll work toward achieving the attractive image you want while keeping the work and materials within budget? Do you feel confident that they'll make every effort to ensure you're satisfied with the results of their workmanship? Do they make it a point to perform comprehensive clean up after a job?
You want a contractor to create the impactful living space you've imagined, yet you want to be practical. Keep your goals and questions in mind as you search for a contractor, and you'll be much more likely to find a good match in a company that balances quality work, attention to detail, and cost.